This recipe for Panko Crusted Rack of Lamb is perfectly seasoned.  This is the perfect recipe for an elegant dinner.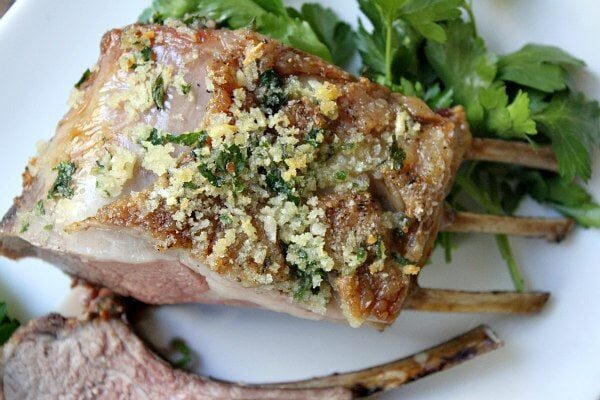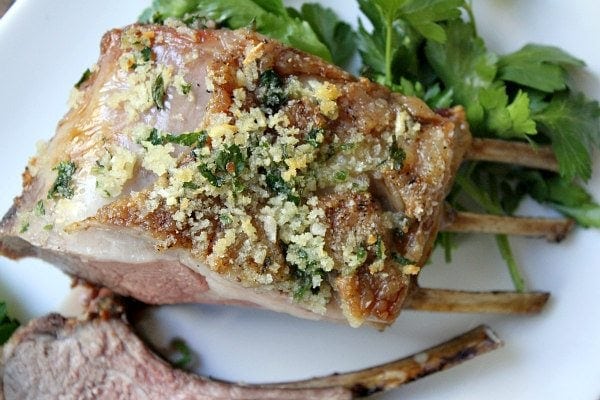 Rack of Lamb
This rack of lamb recipe calls for roasting the lamb and adding seasoned panko crumbs toward the end of the cooking time.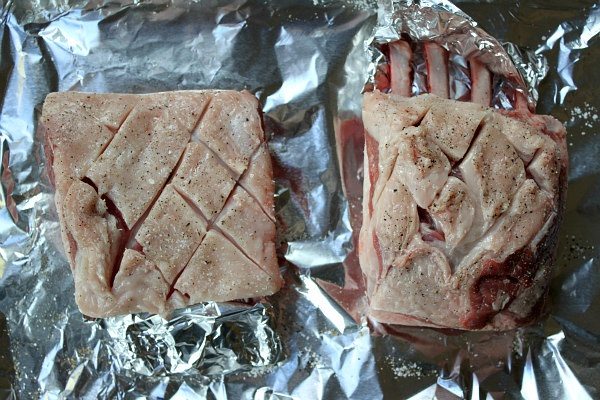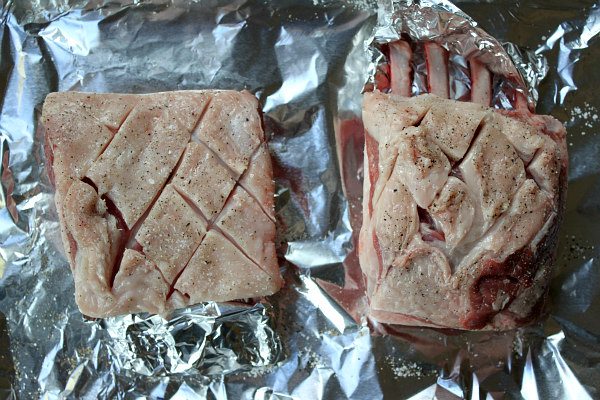 To prepare the racks for roasting, cross-hatch the fatty side with a sharp knife and give them a good sprinkle of salt and pepper all around.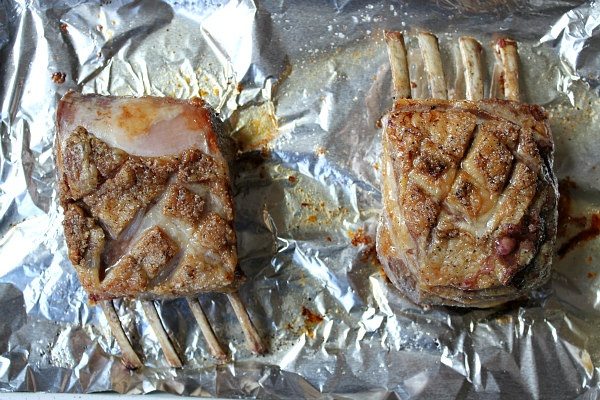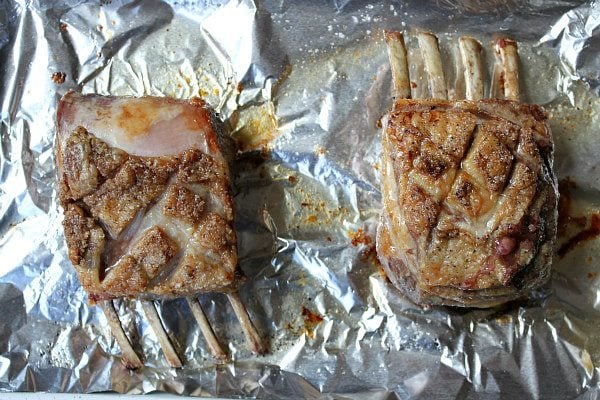 Roast until almost done!  I like to use a meat thermometer and take it out when it's about 125 degrees.  Some of the fat will melt onto the pan.  Some of it will stay put.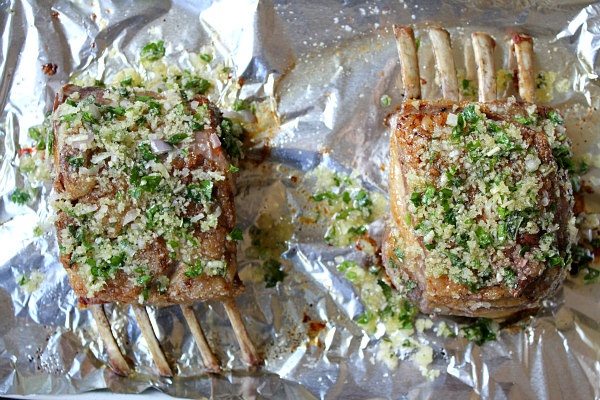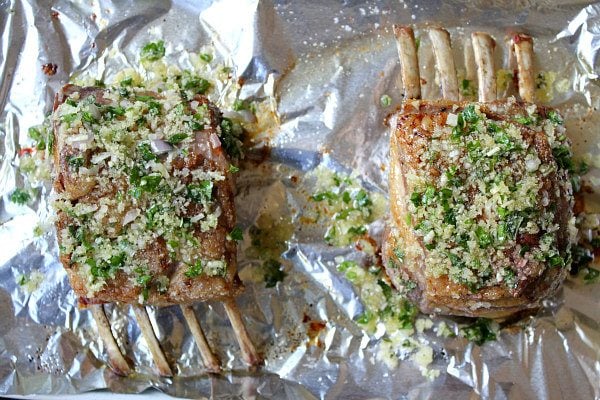 At 125 degrees, you can top the racks with seasoned panko, then pop them back into the oven to bring to the temperature that you desire.  For me, that's somewhere between 145 and 150 (medium rare-ish).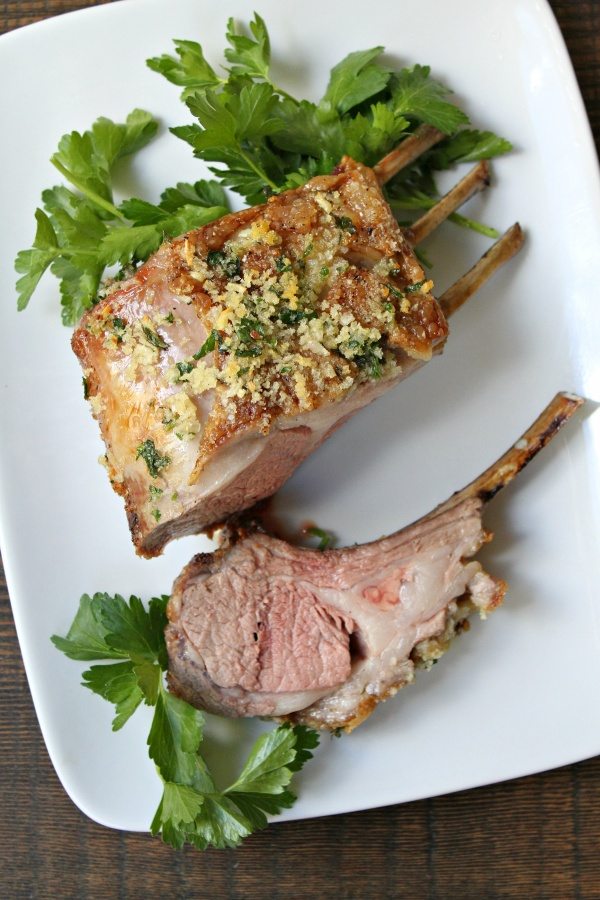 It's ready to slice and serve.  Some racks of lamb have more fat in them than others.  Just eat all the good stuff and discard the fatty pieces!
If you're looking for more good lamb recipes, try my Slow Cooker Lamb Stroganoff for an easy weeknight meal, and my Basque Lamb Stew recipe is comfort food to the max.
Panko Crusted Rack of Lamb
Yield:
4 servings
Prep Time: 15 minutes
Cook Time: 40 minutes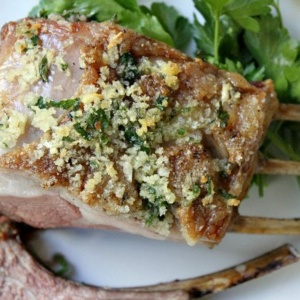 Ingredients:

8 rib rack of lamb (not frenched- ask your butcher)
salt and pepper to taste
3 tablespoons olive oil
3 tablespoons panko breadcrumbs
1 tablespoon parsley
1 teaspoon oregano
1 teaspoon chopped shallots
1/2 teaspoon chopped garlic
pinch of anise seed (optional)

Instructions:

Preheat oven to 400 degrees F.  Line a baking sheet with foil.
Cross-hatch the fat on the rack and place on the baking sheet fat-side-up.  Season the lamb with salt and pepper. Cover the bones with foil.  Roast, uncovered, for 25 minutes.  If you have a meat thermometer, use it.  Medium rare will be about 145 degrees F.  If you're shooting for medium rare, pull it out of the oven at about 125 degrees.
In small bowl, mix together oil, breadcrumbs, and seasonings. Work mixture into a paste and spread on top of lamb (make more paste if needed).
Roast lamb 15 minutes more, depending on degree of desired doneness.  Again, if you're looking for medium rare, pull it out at 145 degrees F.
SOURCE:  RecipeGirl.com