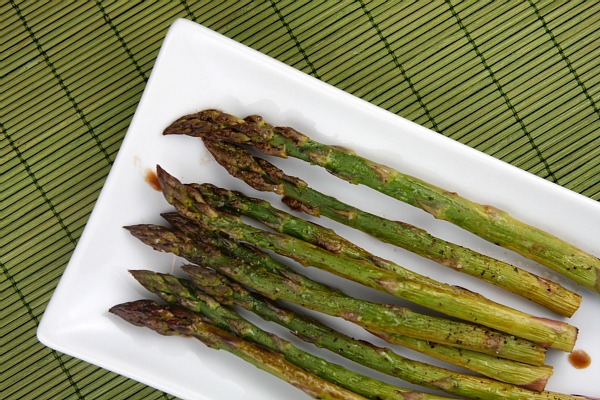 Balsamic- Roasted Asparagus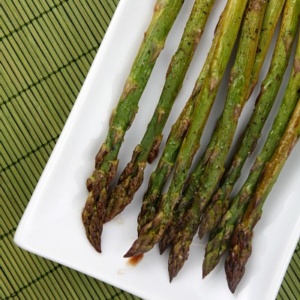 Before trying this recipe, I dipped my asparagus in mayonnaise. I prefer the flavors in this dish much more...
Yield:
4 Servings
Prep Time:10 min
Cook Time:10 min
Ingredients:
1 pound asparagus
1 Tablespoon olive oil
1 Tablespoon balsamic vinegar
1/2 teaspoon kosher salt
1/4 teaspoon garlic powder
1/4 teaspoon black pepper, freshly ground
Directions:
1. Preheat oven to 425°F.
2. Snap off rough ends of asparagus. Place in a jelly- roll pan. Drizzle with olive oil and vinegar; sprinkle with salt, garlic powder, and pepper, tossing to coat.
3. Bake for 10 minutes, turning once.
Nutrition:
Nutritional Information per serving:
Serving size: 4 ounces asparagus
Calories per serving: 54
Fat per serving: 3.5g
Saturated Fat per serving: .5g
Sugar per serving: 2g
Fiber per serving: 2.5g
Protein per serving: 2.5g
Cholesterol per serving: 0mg
Carbohydrates per serving: 5g
WW POINTS per serving:
Points Plus Program: 1 Old Points Program: 2