Delicious vegetable side-dish recipe:  Green Beans with Caramelized Shallots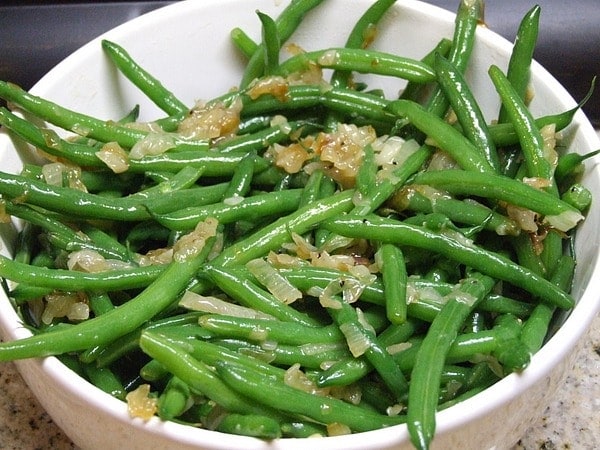 Green Beans with Caramelized Shallots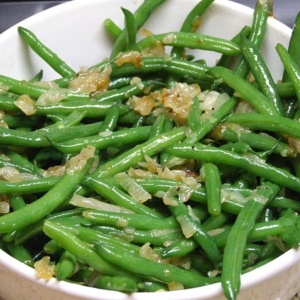 This is definitely a "WOW" green bean recipe. Super easy to do and just delicious!
Yield:
8 servings
Prep Time: 30 min
Cook Time: 30 min
Ingredients:
2 pounds green beans, trimmed
1 pound medium shallots
2 Tablespoons butter
2 Tablespoons olive oil
1/2 teaspoon fresh thyme, chopped
salt & pepper, to taste
Directions:
1. Cook green beans in boiling, salted water until tender, about 6 minutes. Drain and plunge into a bowl of ice water to cool. Drain again.
2. Cut off and discard ends from the shallots. Cut shallots lengthwise in half and remove peel.
3. Melt butter with oil in a large skillet over medium-high heat. Add shallots and sauté for 1 minute. Reduce heat to medium-low; sauté until shallots are browned and tender, about 20 minutes. Sprinkle with thyme, salt and pepper.
4. Add cooked green beans to the shallots and stir over medium-high heat until heated through. Season to taste with additional salt and pepper. Serve warm.
Tips:
*Time saver: prepare the green beans ahead of time in step 1. Wrap in paper towels and seal in a large zip bag. Keep in the refrigerator for up to 1 day).