This recipe for Roasted Beets with White Balsamic and Citrus Dressing showcases tender roasted beets. While the beets are still warm, they're tossed in a balsamic and citrus dressing.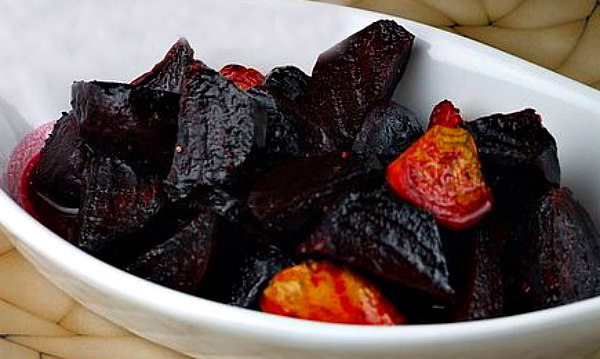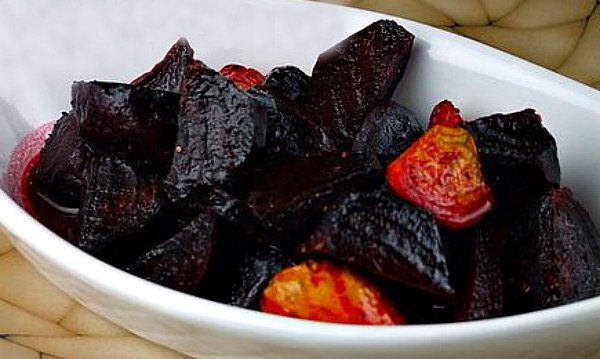 Roasted Beets with White Balsamic and Citrus Dressing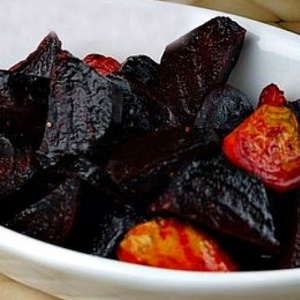 Yield:
4 servings
Prep Time: 30 minutes
Cook Time: 40 minutes
Ingredients:
FOR ROASTING THE BEETS:
8 ounces beets (4 to 5 medium)
2 tablespoons extra-virgin olive oil
1/4 teaspoon kosher salt
FOR THE DRESSING:
1/4 cup strained fresh orange juice
1 tablespoon white balsamic vinegar
1 teaspoon freshly squeezed lemon juice
1/4 teaspoon sea salt; more to taste
freshly ground black pepper
1 to 2 tablespoons chopped fresh chives (optional)
Directions:
Position a rack in the center of the oven and heat the oven to 450°F.
Trim, peel, and cut the beets into 1-inch wedges. Discard the greens or save for another use. Put the beets in a shallow 9x13-inch (or similar) baking dish, toss them with the olive oil and salt until thoroughly coated, and then arrange them in a single layer. Roast the beets, stirring after 20 minutes, until tender when pierced with a fork or skewer and lightly browned on the edges, 30 to 40 minutes.
Meanwhile, whisk orange juice, vinegar, lemon juice, salt and pepper in a small bowl until the salt has dissolved.
Remove the beets from the oven and while they're still hot, drizzle the dressing over them, tossing to coat. Let the beets cool to room temperature to meld the flavors. Taste and add more salt, if necessary. Serve at room temperature or gently warmed, topped with chives, if using.
Nutrition:
Nutritional information Per Serving (recipe divided by 4) Calories 92, Fat 6.89g, Sodium 247.64mg, Potassium 223.29mg, Carbohydrates 7.46g, Dietary Fiber 1.65g, Sugar 5.18g, Net Carbohydrates 5.81g, Protein 1.06g
Weight Watchers Freestyle SmartPoints per serving:  3
SOURCE:  RecipeGirl.com (via Fine Cooking)