This recipe turns out so tender and delicious:  Slow Cooker Ham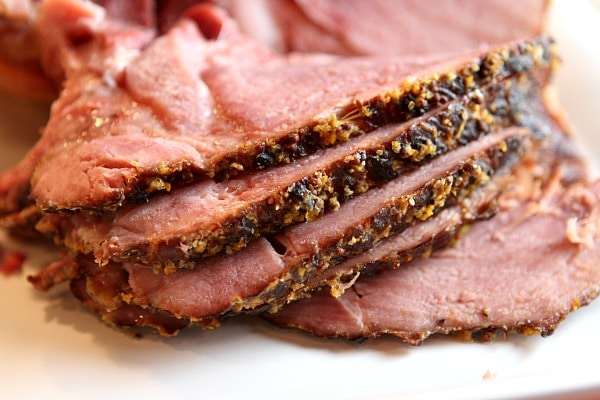 I started this website in 2006.  So is it super strange that this is the very first ham recipe I've ever shared on RecipeGirl?  I couldn't believe it myself… but I searched all over and didn't spot any other ham recipes at all.  I'm sorry for that.  I love ham- I really do!  But I usually just get the no-fuss, already spiraled sort at the market and call it a day!  This ham recipe is absolutely the best choice ever to share for a first ham recipe.  It's EASY.  It's so incredibly tender.  And it's delicious.  It's perfect to make for a weeknight dinner, a special Sunday dinner, or a holiday occasion too.  Everyone is going to love how this one turns out.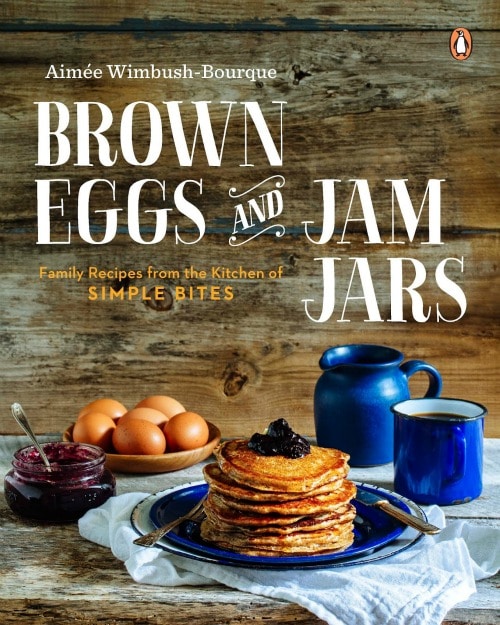 The recipe comes from a newer cookbook by Aimée Wimbush- Bourque:  Brown Eggs and Jam Jars: Family Recipes from the Kitchen of Simple Bites.  Aimée has a blog – Simple Bites – that I've admired for a great many years now.  So I was very excited to see her release her first cookbook.  The cookbook focuses on Aimée's experience as an urban homesteader, and the chapters are divided into seasons.  The theme:  simple food with fresh flavors.  I love how Aimée shares tips throughout the book on how to get your whole family involved in preparing food.  Here are a few recipes I'm excited to make from the book:  Chocolate Croissant Bread Pudding, Peach-Glazed Grilled Salmon Fillets, Maple Marshmallows, Stone Fruit Sangria, Zucchini Cornbread, Butter-Roasted Turkey and Cheesy Butternut Squash Penne.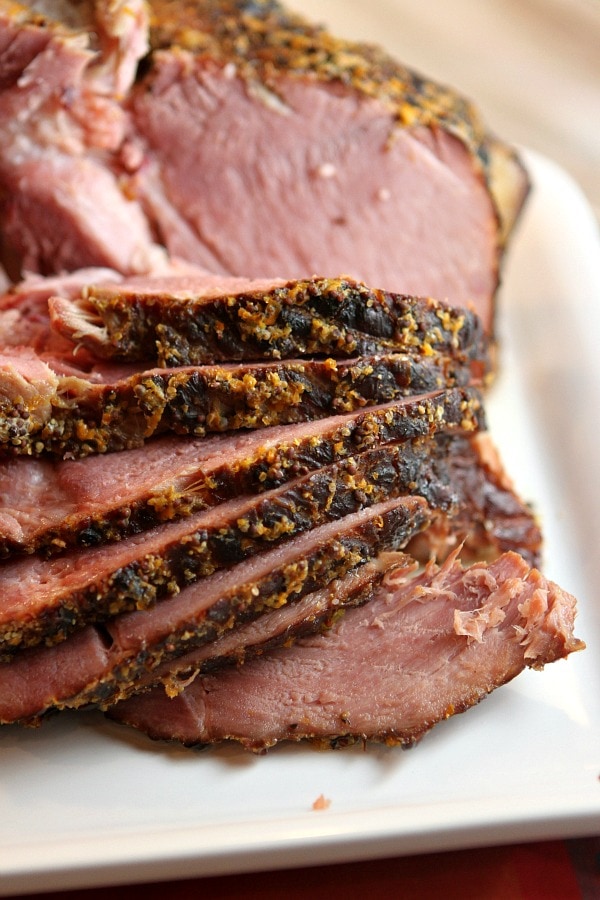 My family loved having this ham for dinner on Sunday night last weekend. It made for the perfect Sunday dinner with some roasted potatoes and asparagus.  My son made the Homemade Ranch Dressing from the book.  And I also made the Gingery Pickled Asparagus to share on Parade magazine's blog.  All recipes were fantastic.  This book is a keeper, for sure!
Slow Cooker Cider Ham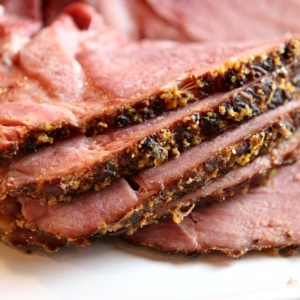 Yield:
Serves 8 to 10
Prep Time:10 minutes
Cook Time:8 hours
Ingredients:
1 1/4 cups fresh-pressed apple cider (unfiltered, raw apple juice- I used organic apple cider)
1/4 cup pure maple syrup
2 tablespoons smooth or grainy Dijon mustard
1/4 teaspoon ground ginger
1/4 teaspoon black pepper
1 orange, scrubbed
1 best-quality bone-in smoked ham (6 to 7 pounds)
1 cinnamon stick
Directions:
Pour cider into a 6-quart slow cooker.  In a small bowl, combine maple syrup, Dijon, ginger and pepper.  Zest the orange into the bowl and mix the marinade ingredients together.
Rub the marinade onto one side of the ham and place it marinade-side-down into the slow cooker.  Spoon the rest of the marinade all over the rest of the ham.
Peel the orange and coarsely chop the pulp, discarding any seeds.  Add the orange around the sides of the ham and tuck the cinnamon stick inside too.
Cover the slow cooker and cook on low for 8 hours or on high for 4 hours.
To serve, transfer the ham to a platter.  Cover to keep warm.  Strain liquid from the slow cooker into a gravy pitcher and serve with the ham.
Nutrition:
*If you are preparing this recipe as gluten-free, just be sure to use brands of apple cider, maple syrup, mustard and ham that are known to be GF.
Here are a few more slow cooker ham recipes you might enjoy: