Every year, just before summer arrives, I eagerly anticipate their arrival.  They're here, they're juicy and they're ripe, and they're irresistable.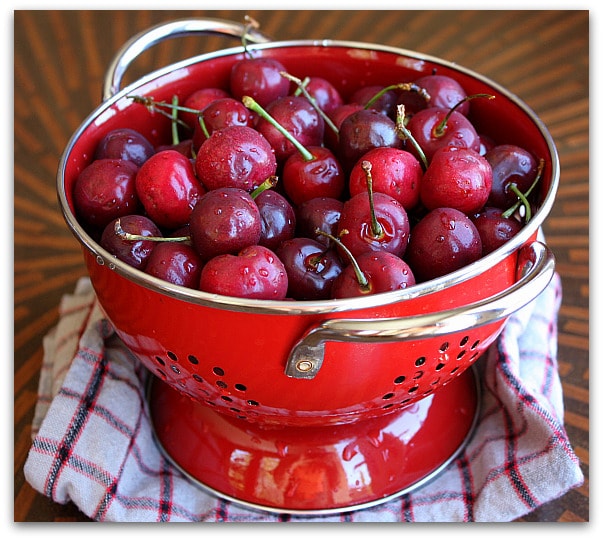 Yep, they're cherries!  I'm happy to eat them on their own, but they're even better when tucked into pies and turnovers.  In an attempt to create a fun, handheld dessert for 4th of July, I decided to do something a little different with them:  Cherry Pie Cups.  You'll need a regular-sized muffin tin, a 5-inch wide plastic tupperware-type bowl, and a small, star-shaped cookie cutter. 
Here's the (very simple) how to:
Make the cherry filling.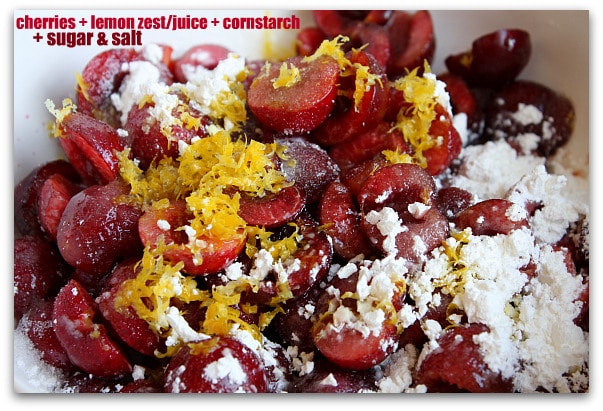 Roll out ready made pie crust until it's a bit thinner.  Use the plastic bowl as your "cutter" to cut out 5-inch rounds.  You should be able to cut out 8 rounds from a package of pie crust (re-roll scraps, if needed).  Spray your muffin tin with nonstick spray.  Line 8 muffin cups with the rounds, pressing in lightly.  Scoop in the cherry filling.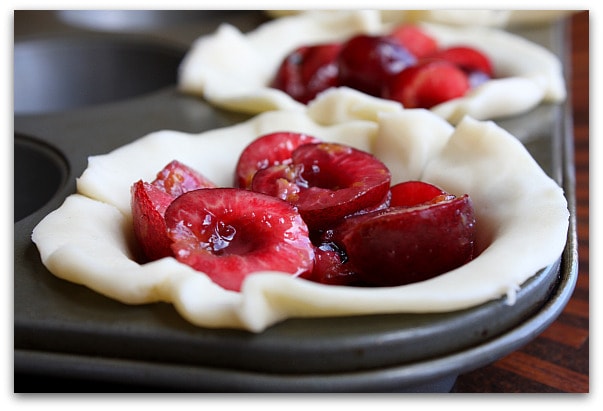 With leftover pie crust scraps, cut out decor for the tops of the pie cups- stars, stripes, whatever you'd like… be creative!  Then crimp the edges of the pie cups.


Brush them lightly with egg wash, and sprinkle with sugar- the chunky, sparkly kind of sugar if you have it (I didn't have it).  Bake!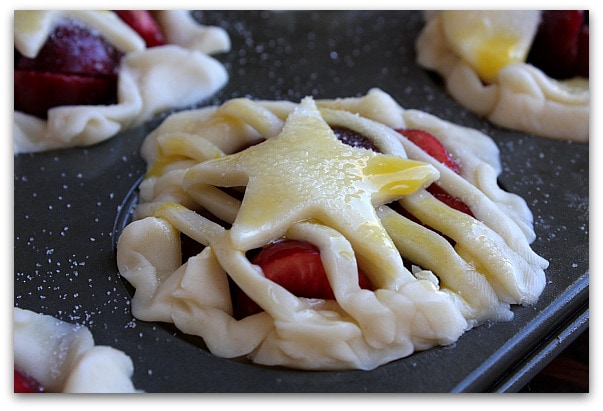 Take them out of the oven and let them cool a bit.  You should be able to slip them out of the tin pretty easily… so after a while you can remove them to a wire rack if you'd like.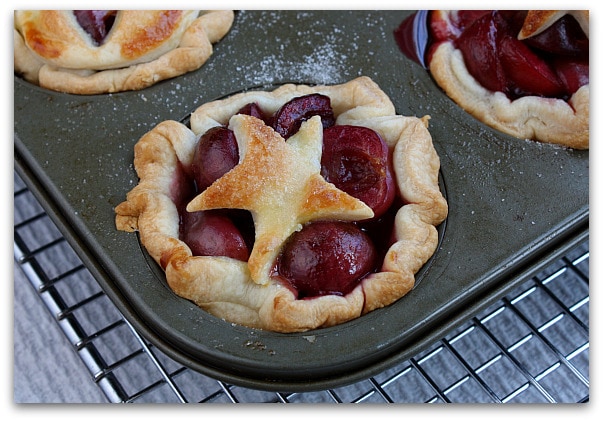 Serve with freshly whipped cream & sprinkle of blueberries, and you've got yourself a cute, little 4th of July dessert.  Have fun with these 🙂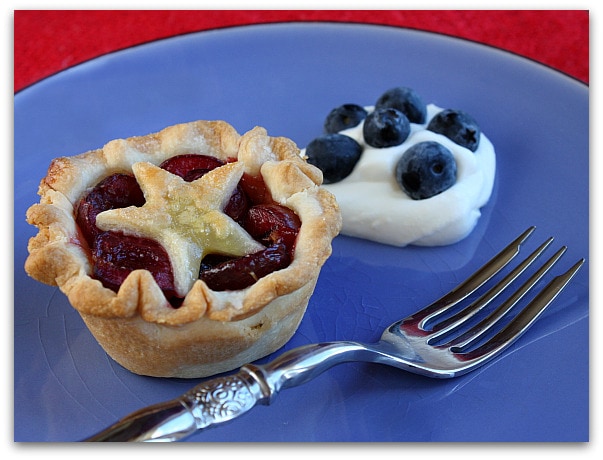 This recipe can be found here:  Cherry Pie Cups
Other 4th of July recipe ideas on the blogs:
Red, White & Blue Cupcakes by RecipeGirl
Red, White & Blueberry Cheesecake Bars by RecipeGirl
4th of July Cake by The Pioneer Woman
Mini Lemon Cakes by My Baking Addiction
Layered Berry Trifle by RecipeGirl
Red, White & Blue Finger Jello by RecipeGirl