Today, I'm very excited to share an incredibly simple red, white and blue, festive 4th of July dessert.  Anyone can make this… ANYONE… even if you're not a fancy schmancy baker or cook.  It's just a fun and impressive recipe for 4th of July:  4th of July Fresh Berry Trifles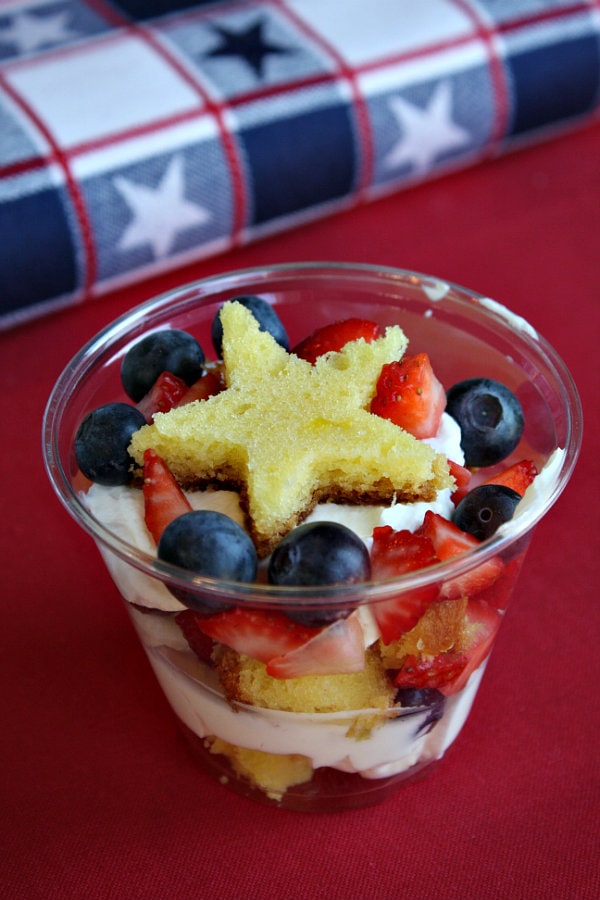 See… they're cutie pie trifles, right?  Stick a fork in 'em and let your guests be mega impressed at the dessert that you spent all of 30 minutes creating.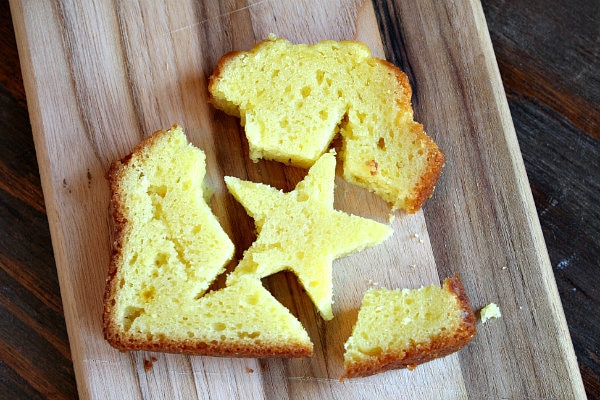 You'll need a specialty item for this one:  a small star-shaped cookie cutter.  You might have luck locating one in your local grocery star this time of year, but otherwise check a cooking or baking supply store (or even Target or WalMart).  Use store bought pound cake or make your own homemade– just cut some stars from the center of each slice.



The assembly process is so basic that it's kind of silly… but for those who need a visual, just layer cake pieces, cream, berries, more cake pieces, more cream and more berries.  Then place that cute little pound cake star on top.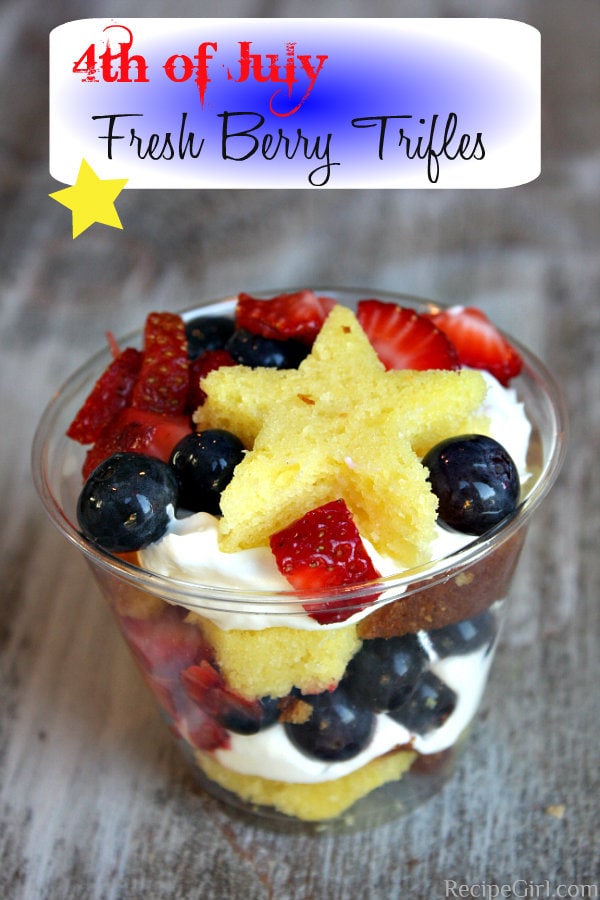 I told you it was easy, right?  I didn't bother with a homemade pound cake for my recipe.  The bakery at my local market makes a decent lemon pound cake, so I went with that.  Make homemade if you prefer, but I'm telling you that it won't make a huge difference if you just use the store bought one.  No one will ever know….!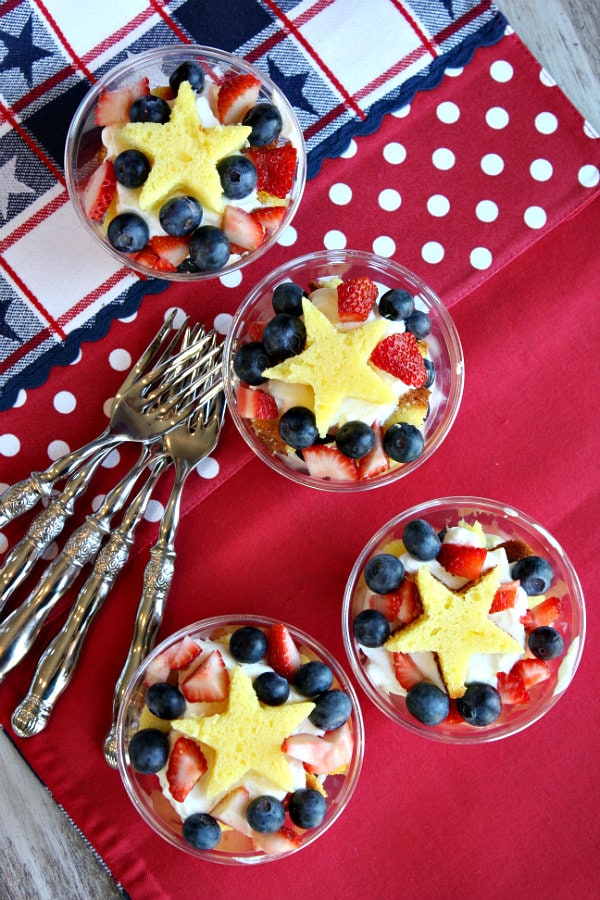 Add some fancy forks (or plastic ones!) and serve these up at your 4th of July party.  They're sure to be a big hit.  Don't skimp on those stars.  They're totally the key to making this recipe so adorable and extremely f.e.s.t.i.v.e.
4th of July Fresh Berry Trifles
Yield:
10 mini trifles
Prep Time: 30 min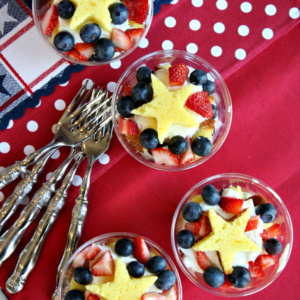 Ingredients:

One 12-ounce lemon pound cake (homemade or store bought)
4 ounces cream cheese, softened
3 tablespoons granulated white sugar
1 cup heavy whipping cream
1 1/2 cups blueberries
1 1/2 cups finely diced strawberries
10 8-ounce plastic (see-thru) cups

Instructions:

1. Cut the pound cake into 10 slices. Use a small STAR cookie cutter to cut out 10 stars from the center of each slice. Chop the remnants of each slice into small pieces. Set aside.

2. Place the cream cheese and sugar in a medium bowl. Use an electric mixer to combine them until well combined (1 to 2 minutes). Add the cream and continue to whip until the mixture is soft and creamy.

3. Assemble the trifles: Set all of the plastic cups on a tray. Sprinkle a few cubes of pound cake into each cup. Top with a small spoonful of cream and a spoonful of both blueberries and strawberries. Layer again- more pound cake, more cream and more berries, and then place a star-shaped piece of pound cake on top.

Tips:

*Here is a homemade lemon pound cake recipe- https://www.recipegirl.com/2008/08/14/easy-lemon-pound-cake/- add a little yellow coloring to make it yellow... then you'll have yellow stars!