These Almond Dream Cookies are my new favorite cookie recipe!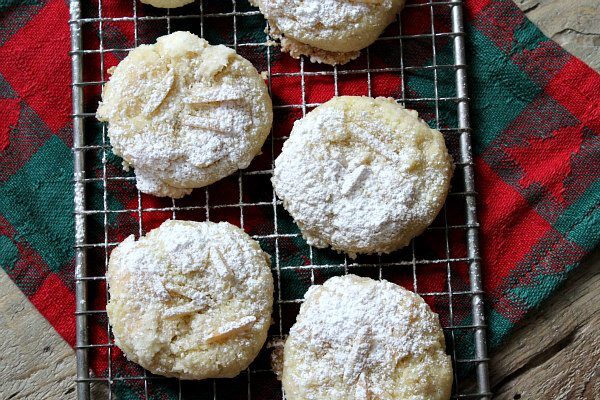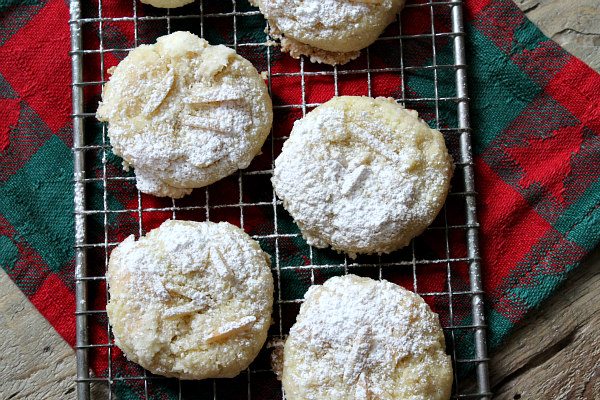 Count me in as someone who is slightly obsessed with almonds.  I love them in salads, I eat far too many of them for munching in general, and they're awesome in cookies too!
In this recipe, these shortbread-type cookies are almond-flavored with extract… but there are a good deal of slivered almonds tucked inside and outside of the cookies too.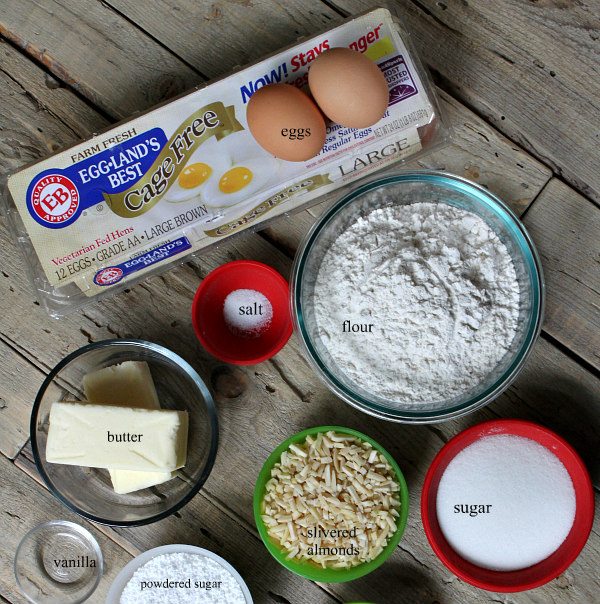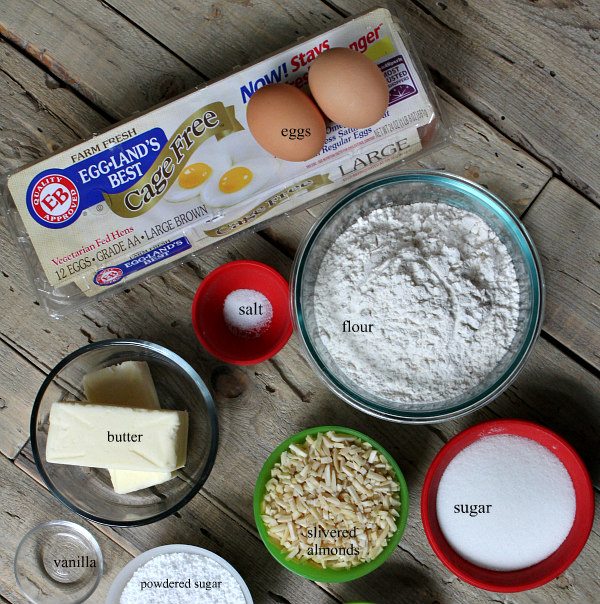 Here's what you'll need for this recipe.  My eggs-of-choice are always Eggland's Best.  They stay fresher longer than ordinary eggs, they're only 60 calories per egg, and they are full of healthy protein and more vitamins and minerals compared to ordinary eggs.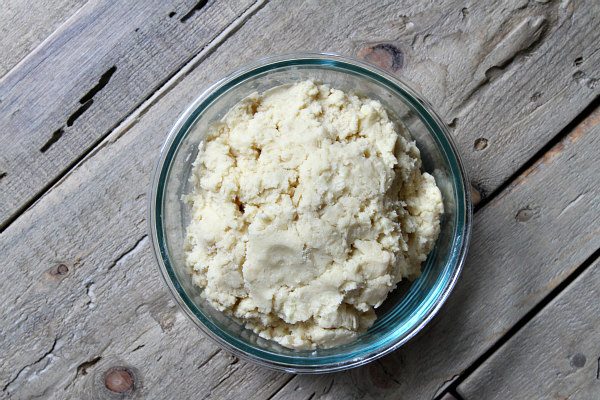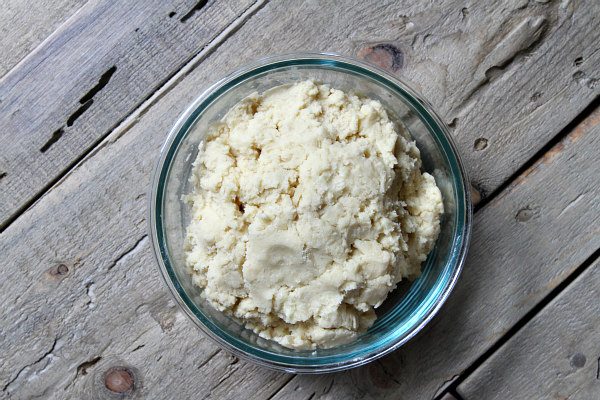 Once you get your dough mixed up, you'll cover it with plastic wrap and refrigerate it for an hour to firm it up a bit.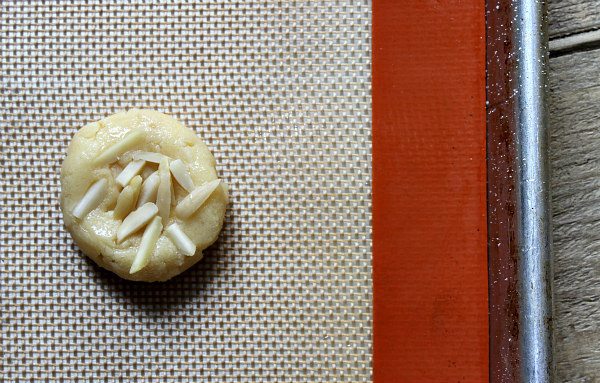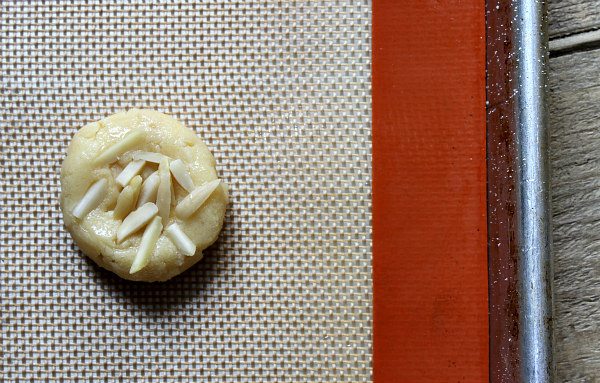 The dough is rolled into balls, dunked in egg white and smashed down a little bit on the cookie sheet.  A few slivered almonds top it off.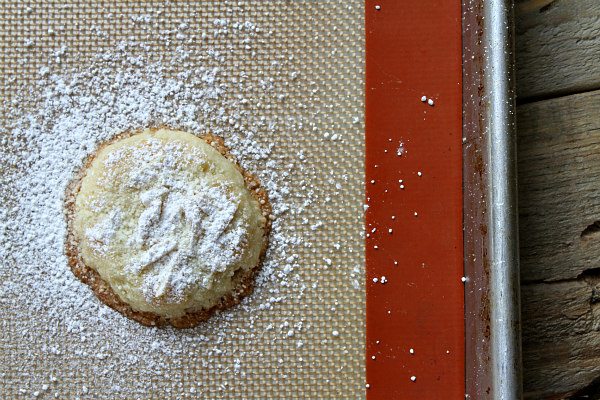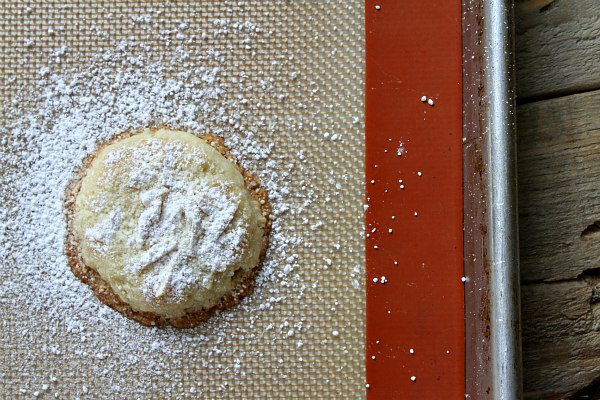 When these guys come out of the oven, they are dusted with powdered sugar.  The warm cookies soak up some of that sugar, then they're lightly dusted again when cooled.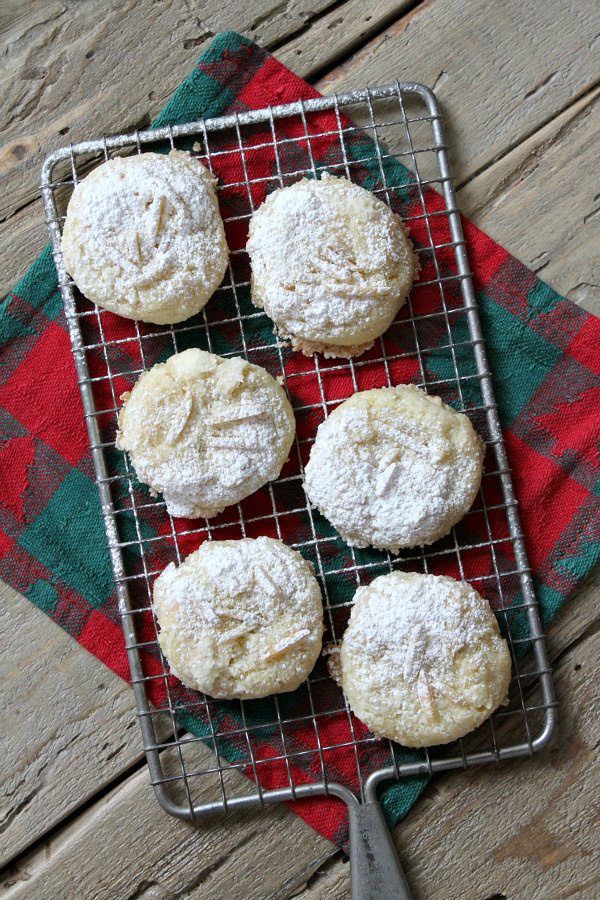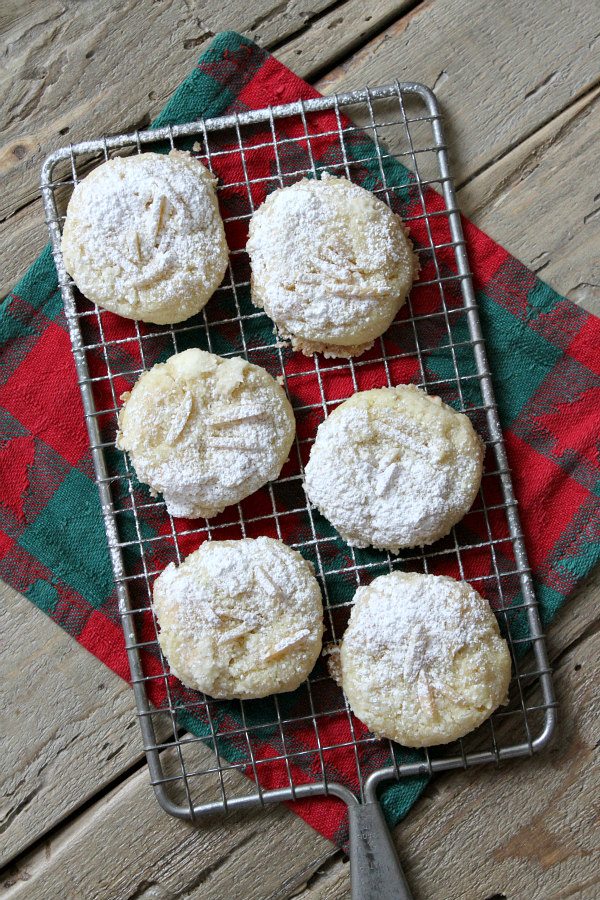 And there's your new holiday cookie!  Or any-time-of-year cookie, really.  These flaky almond cookies are a lovely sweet treat!
For more information, you can visit EgglandsBest.com.  Follow Eggland's Best on Facebook, Instagram, Pinterest and Twitter.
Almond Dream Cookies
Yield:
About 2 1/2 dozen cookies
Prep Time: 30 minutes + chill time
Cook Time: 14 minutes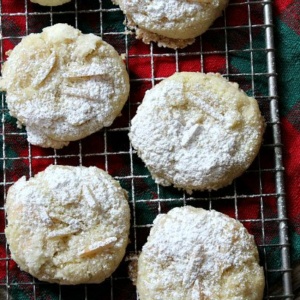 Ingredients:

1 cup (2 sticks) butter, softened
3/4 cup granulated white sugar
2 large Eggland's Best eggs, separated
1 teaspoon almond extract
2 cups all-purpose flour
1 cup finely chopped slivered almonds
1/4 teaspoon salt
about 1/3 cup additional slivered almonds (not chopped)
1/2 cup powdered sugar

Instructions:

In a medium  bowl, use an electric mixer to combine the butter and sugar.  Then mix in egg yolks and almond extract, beating until blended.
Add the flour, salt and almonds to the bowl, and mix just until combined.  Cover the bowl with plastic wrap and refrigerate for one hour.
Preheat the oven to 350 degrees F.  Line baking sheets with silpat mats or parchment paper.
Shape the dough into 1-inch balls.  In a small bowl, lightly beat the eggs whites with a fork.  Dip the top of each ball in egg white, then place egg-white-side-up on the cookie sheet.  Sprinkle a few slivered almonds on top and press the ball down slightly with your hand or with the bottom of a drinking glass.
Bake 13 to 15 minutes, or until the cookies spread out a bit and turn golden on the edges.  Remove from the oven and sprinkle lightly with powdered sugar.  You may wish to sprinkle them lightly again once they have cooled off a bit as the sugar tends to melt into the hot cookies.
Store these cookies in a covered container for up to 3 days, or freeze in a covered container for up to 3 weeks.
SOURCE:  RecipeGirl.com
Here are a few more holiday cookies you might enjoy:
Disclosure:  This recipe was created in partnership with Eggland's Best.  I only write about products that I already use in my kitchen- and this is one of them!  RecipeGirl.com maintains full editorial control of the content published on this site. As always, all thoughts, opinions, and enthusiasm for products are entirely my own.