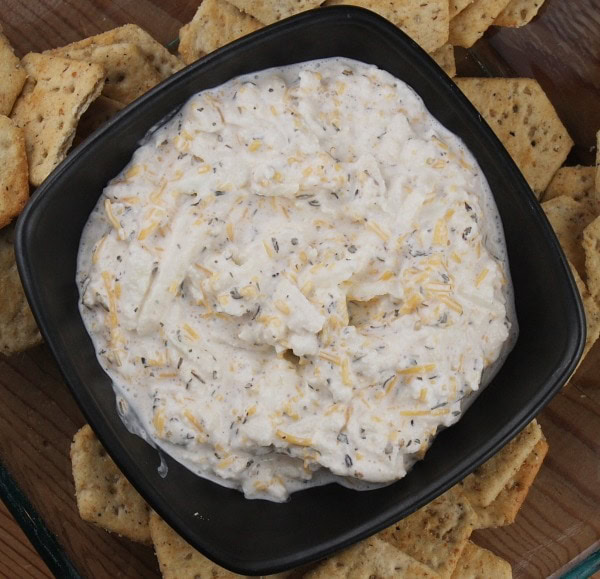 Apple Cheese Spread
This recipe takes only about 10 minutes to prepare- just blend all of the ingredients together and let the refrigerator do its magic for about an hour. While chilling, the flavors will meld and come together wonderfully.
Yield:
2 1/2 cups of dip
Prep Time: 10 minutes + chill time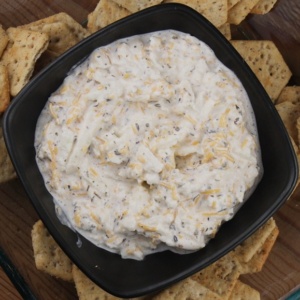 Ingredients:

8 ounces reduced-fat cream cheese, softened
1 cup grated sharp Cheddar cheese, at room temperature
2 Tablespoons brandy or sherry
1 medium Granny Smith apple (peeled, cored & grated)
1 teaspoon dried basil
1 teaspoon dried oregano
1 teaspoon dried thyme
1/4 teaspoon freshly ground black pepper

Instructions:

1. Combine cream cheese, Cheddar, and brandy in a bowl. Beat with an electric mixer until smooth. Stir in the apple. Add basil, oregano, thyme, and pepper; stir until thoroughly combined.

2. Spoon the mixture into a serving dish; cover and chill for approximately 1 hour. Serve with crackers.

Tips:

*It's ok to use reduced-fat cream cheese, but do use regular sharp cheddar for maximum flavor.