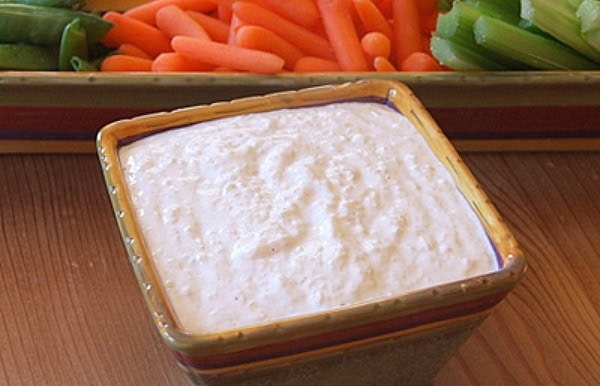 Sweet Caramelized Onion Spread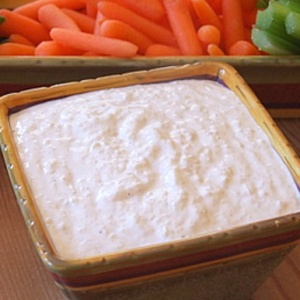 Yield: 1 1/2 cups Prep Time: 20 minutes + 10 minutes cooking time
I love the sweet flavor of caramelized onions in this dip. Sugar snap peas are a good choice for dunking.
Ingredients:
1 Tablespoon butter
2 medium Vidalia sweet onions, sliced
4 ounces cream cheese, softened
1/2 cup mayonnaise
1/2 cup sour cream
1 clove garlic, minced
salt and black pepper to taste
cayenne pepper to taste
Directions:
1. Sauté onion in butter 8-10 minutes on medium-high heat to lightly caramelize; add garlic and cool.
2. Combine all ingredients in food processor and blend. Add salt and peppers to taste.
3. Serve with crackers or raw vegetables.
Cooking Tips
*Lighten this up by using low fat cream cheese, reduced-fat mayo and light sour cream.
*This spread can be stored in the refrigerator for up to 2 weeks.