A classic favorite:  Banana Cake with Cream Cheese Frosting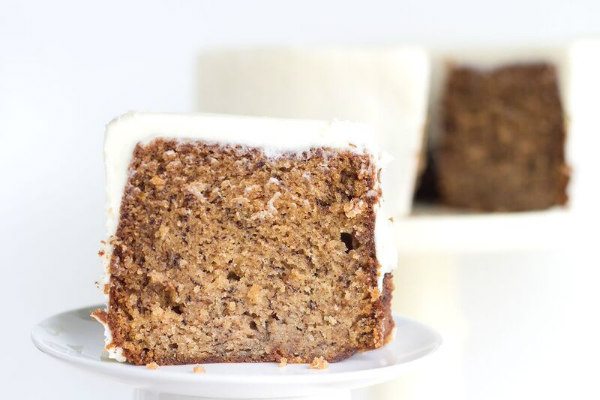 I served this cake to my picky, picky brother when he was visiting, and he loved it! It's much like a sweet banana bread with delicious frosting.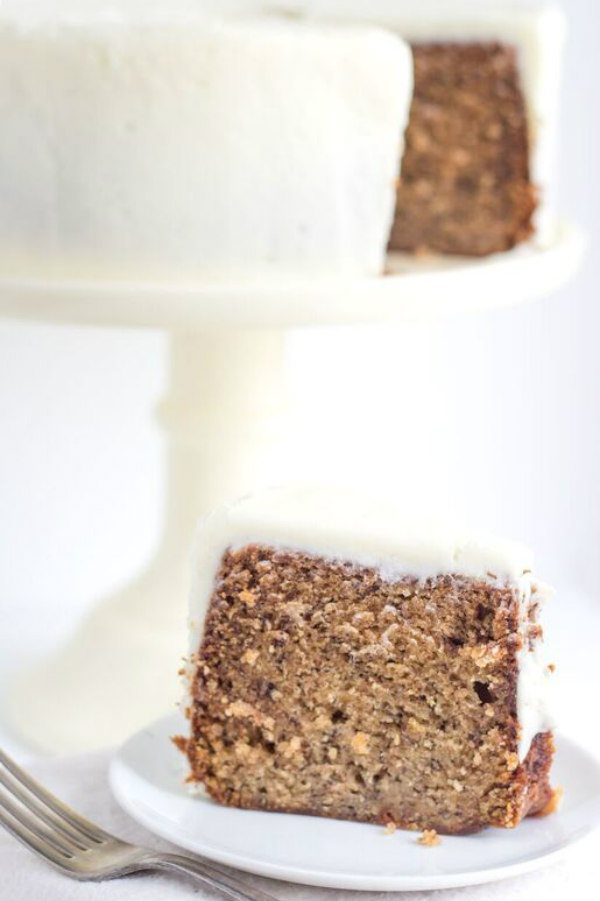 Banana Cake
Yield:
10 to 12 servings
Prep Time: 25 minutes
Cook Time: 1 hour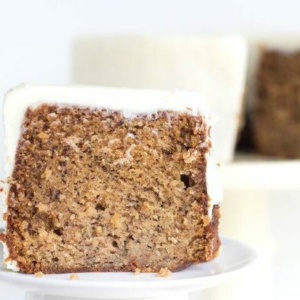 Ingredients:

CAKE:

2 cups granulated white sugar
1 1/2 cups vegetable or canola oil
3 large eggs
4 medium ripe bananas
3 cups sifted flour (sift, then measure)
1 teaspoon ground cinnamon
1 teaspoon ground nutmeg
1/2 teaspoon salt
2 teaspoons baking soda
1 cup chopped pecans (optional)

FROSTING:

1/2 cup (1 stick) salted butter, softened
One 8-ounce package cream cheese, softened
1 box (1 pound) powdered sugar
1 teaspoon vanilla extract

Instructions:

Preheat oven to 350 degrees F. Grease and flour and angel food or bundt pan.
To prepare the cake: In large bowl, use an electric mixer to combine the sugar and oil until well blended. Add eggs, one at a time, beating between each addition. Break up bananas into chunks and add to batter.
Combine the flour, cinnamon, nutmeg, salt and soda; sift them together. Add slowly to the batter and continue beating. Fold in the pecans (if using).
Pour the batter into the prepared pan and bake for 1 hour. Let cool for 30 minutes before removing from pan.
To prepare the frosting: Use and electric mixer to combine the butter and cream cheese in a large bowl. Add the sugar and vanilla and continue beating until it is a desired spreading consistency.
Frost the cake when it has completely cooled.
SOURCE: RecipeGirl.com