Here is a simple recipe for Banoffee Pie.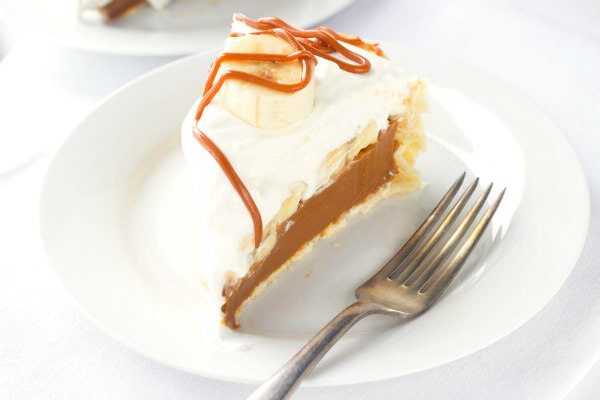 This recipe for Banoffee Pie utilizes homemade toffee caramel, homemade whipped cream and fresh bananas.  It's a delicious pie recipe, and it'll be tough to eat just one slice!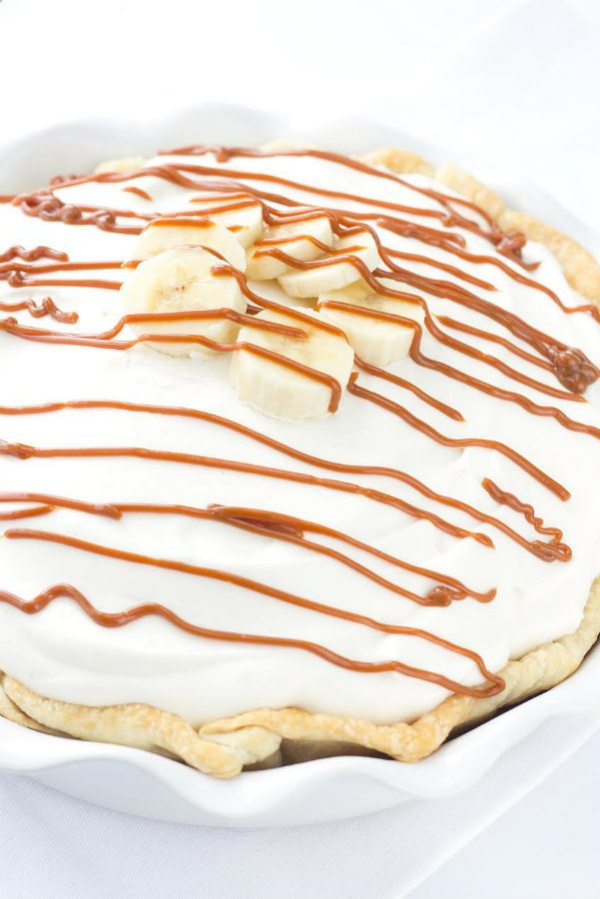 Banoffee Pie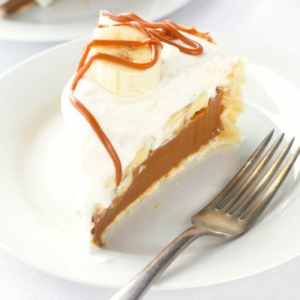 Yield:
8 servings
Prep Time:45 minutes + chill time
Cook Time:2 hours and 15 minutes
Ingredients:
2 cups canned sweetened condensed milk (21 ounces)
pinch of salt
One 9-inch round of refrigerated pie crust (from a 15-ounce package)
3 large bananas
1 1/2 cups chilled heavy whipping cream
1 tablespoon packed light brown sugar
Directions:
Put oven rack in middle position and preheat oven to 425°F.
Pour the condensed milk into a pie plate and stir in a generous pinch of salt. Cover the pie plate with foil and crimp foil tightly around rim. Put in a roasting pan, then add enough boiling hot water to reach halfway up side of pie plate, making sure that foil is above water. Bake, refilling pan to halfway with water about every 40 minutes, until milk is thick and a deep golden caramel color, about 2 hours. Remove the pie plate from the water bath and transfer the toffee to a bowl, then chill toffee, uncovered, until it is cold, about 1 hour.
While the toffee is chilling, clean the pie plate and bake the piecrust in it according to package instructions. Cool the piecrust completely in pan on a rack, about 20 minutes.
Spread the toffee evenly into the crust, and chill, uncovered, at least 15 minutes.
Cut the bananas into 1/4-inch-thick slices and pile over the toffee.
Beat the cream with the brown sugar in a clean bowl with an electric mixer until it just holds soft peaks, then mound over top of pie.  Garnish with additional bananas (you can save a little toffee to drizzle on top, if you'd like).
Tips:
A deep-dish pie plate is preferred for this recipe.
Toffee can be chilled up to 2 days (cover after 1 hour).
Toffee-filled crust can be chilled up to 3 hours.
SOURCE
: RecipeGirl.com (via
Gourmet
)
Here are a few more pie recipes you might enjoy: