For margarita lovers who love beer equally as much! >> Beergaritas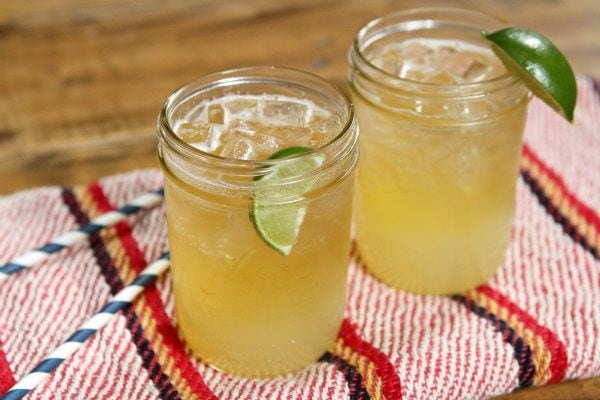 I've had this recipe in my files for at least the last 7 years.  Someone gave it to me long ago when I was in the heat being a mad recipe collector.  I've taken a peek at it many times without much of a second thought.  But I found myself thinking about this recipe recently.  So I asked my husband to whip it up and let us sample some Beergaritas!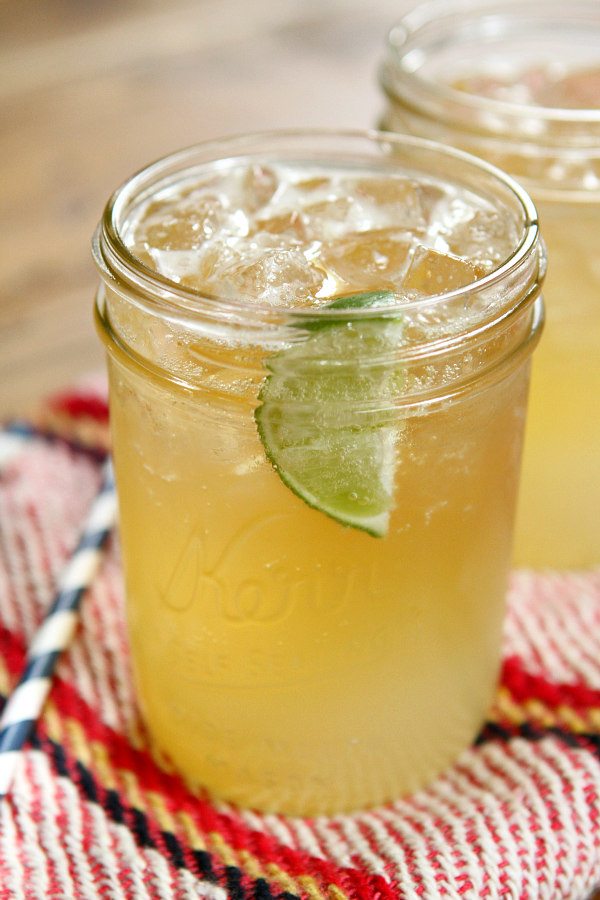 Just as it sounds, this cocktail is a blend of a margarita and beer.  I know that sounds strange!!!  But it totally works.  I happen to be one who is a little "iffy" about margaritas.  Unless they're absolutely fabulous, I don't really care for them.  But this one… I LOVE.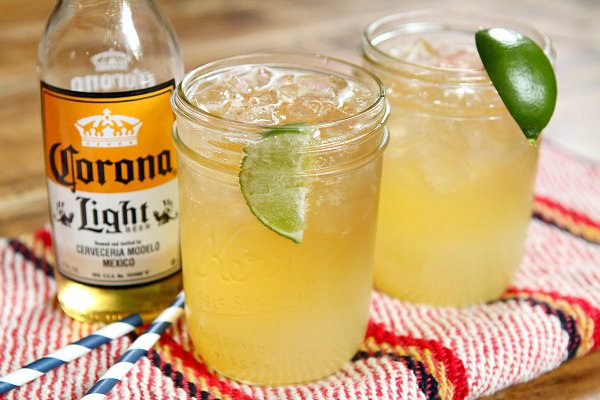 I used Corona Light… but of course, you can use any Mexican beer you like in your Beergaritas.  They're a little fierce and strong- meaning there is a lot of alcohol in them, and they can sneak up on you if you're not careful!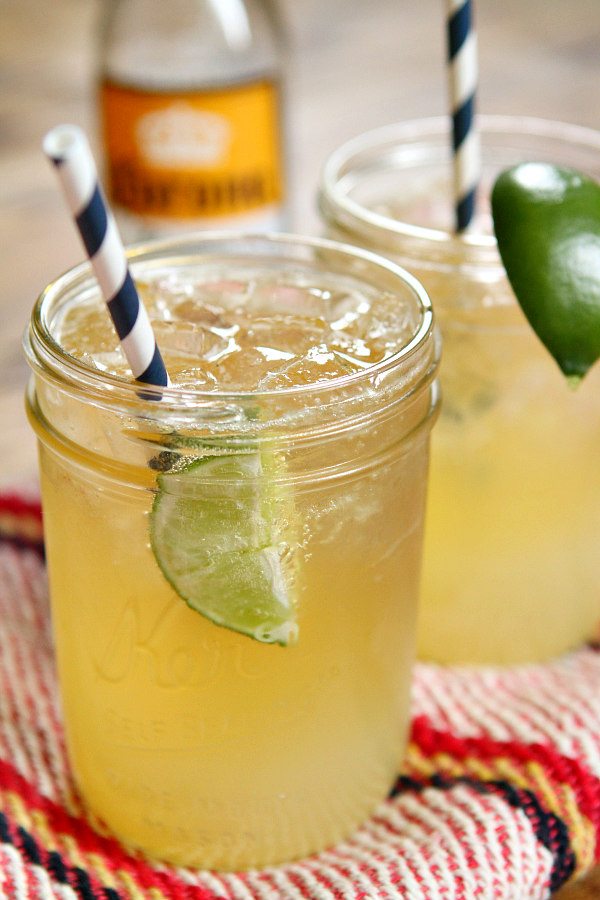 Why didn't I know about these in back in college at San Diego State University?  They'd have been a very popular drink back then indeed.  And that may have gotten me in a bit of trouble, lol 🙂
Beergaritas
Yield:
2 servings
Prep Time: 10 minutes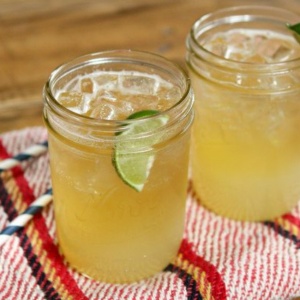 Ingredients:

1/2 cup frozen limeade concentrate, thawed
1/2 cup tequila
1/2 cup triple sec
ice
1 bottle of Mexican beer (Corona, Dos Equis, Tecate... something like that)

Instructions:

In a small container, combine the limeade, tequila and triple sec.
Add ice to two medium glasses.  Divide the limeade mixture between the two glasses.  Fill each glass to the rim with beer.  Garnish with lime.
SOURCE:  RecipeGirl.com
Here are a few more beer cocktail recipes you might enjoy: