A great gift for cocktail lovers! >> Boozy Bourbon Cherries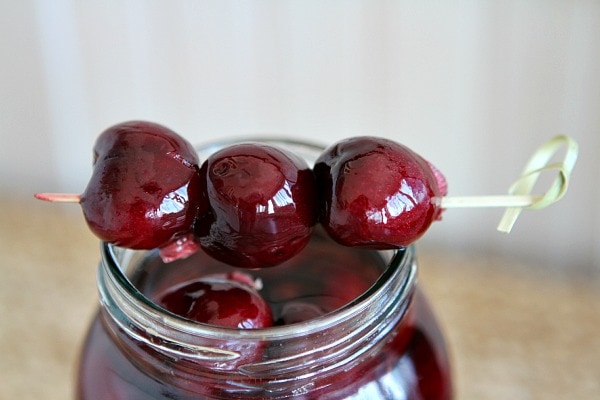 I have had this recipe bookmarked from The Family Calendar Cookbook for several months now.  I knew it was something I'd want to make in the summer… when cherries are affordable and plentiful and delicious!  My husband enjoys making the occasional Manhattan or Old Fashioned, and he was very excited to learn of my plans to make some homemade boozy bourbon cherries!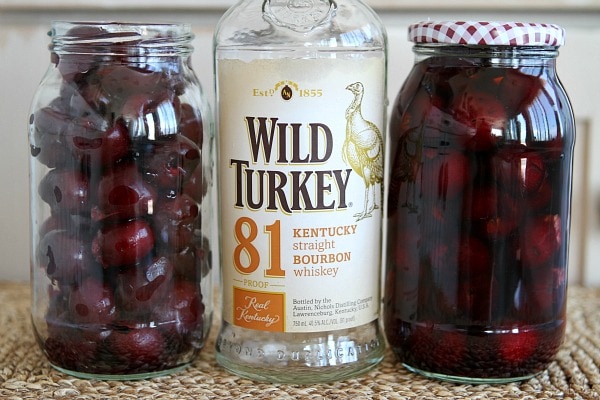 The recipe is so simple- just three ingredients (bourbon, sugar and cherries).  I opted to use an average priced bourbon since these are mostly going to be used as cocktail garnishes.  It's a fun recipe to make.  And I'm excited to gift one of my two jars to our next door neighbor.  What a fun surprise for a summery gift, right?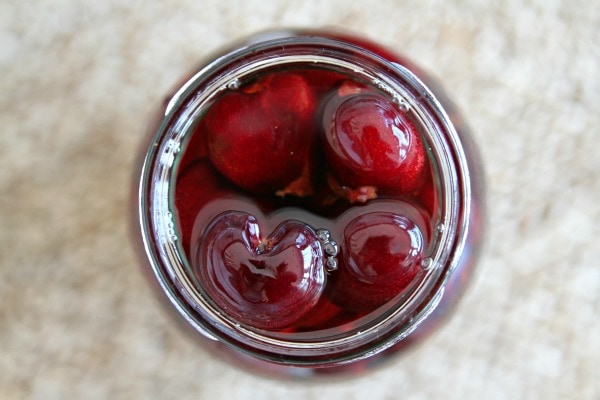 There's no canning experience needed with this recipe.  You simple pour the sugary bourbon syrup into the jar with fresh cherries and keep them refrigerated as you use them.  And you can keep them refrigerated and use them a little at a time for up to one year!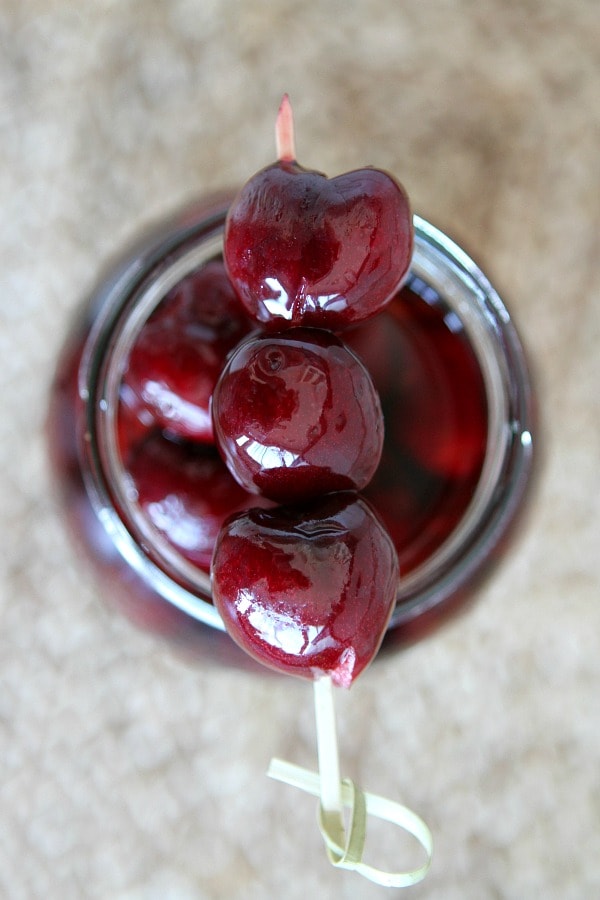 They make an awfully pretty garnish for cocktails!  You can snack on a couple here and there too and I won't tell anyone 🙂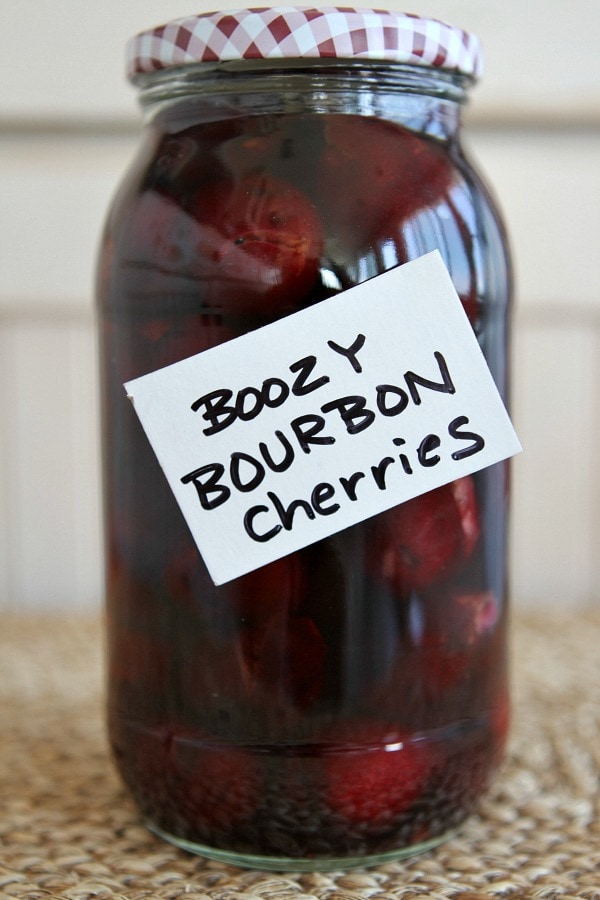 Boozy bourbon cherries ::  Make some and impress your friends with this super simple recipe!
Check out the short video below showing you how to make this recipe, then scroll to the bottom of this post and print out the recipe!
Boozy Bourbon Cherries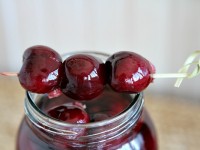 Ingredients:
3 1/2 cups bourbon
2/3 cup granulated white sugar
4 cups fresh sweet cherries, washed, pitted, and stems removed
Directions:
In a medium saucepan, bring the bourbon and sugar to a simmer over low heat.  Simmer and stir until the sugar dissolves, then turn off the heat and let sit for at least 15 minutes.
Pack your cherries into two 25-ounce jars (or three smaller ones).  Snuggle them into the jars nice and tight without smashing the cherries.  Pour the syrup over the cherries in each jar until it covers the fruit completely.  If you have any leftover syrup, you can use it to make a cocktail!
Place the lids on tight and store the cherries in the refrigerator.  They should be used within one year.
*As the cherries macerate in the bourbon syrup, they will shrink in size.  This is normal ad they will still taste delicious!
Here are a few more boozy fruit recipes you might enjoy:
35 Responses to "Boozy Bourbon Cherries"
Leave a Comment