A soft Buttercream Frosting…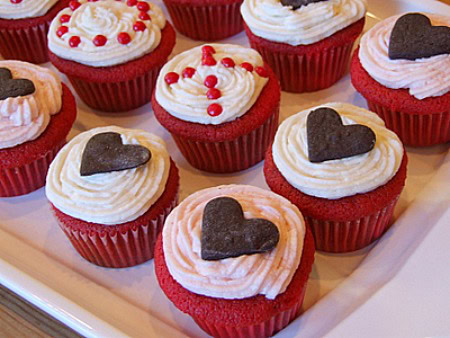 Buttercream Frosting
Yield:
Enough for 24 cupcakes
Prep Time: 20 min + cooling time
Cook Time: 8 min
Ingredients:
1 1/2 cups whole milk
1/3 cup all-purpose flour
dash of salt
1 1/2 cups butter, at room temperature
1 1/2 cups granulated white sugar
2 teaspoons vanilla extract
Directions:
1. In a medium saucepan, whisk together milk, flour and salt. Cook and stir over medium heat until thickened and bubbly. Reduce heat; cook and stir 2 minutes more. Transfer to a small bowl; cover surface with plastic wrap. Refrigerate until cooled (do not stir).
2. In a large bowl, beat butter, sugar and vanilla on medium speed for 5 minutes until light and fluffy and sugar is almost dissolved. Add cooled milk mixture, 1/4 cup at a time; beat on low after each until smooth.