Fun holiday recipe! > Candy Cane Martini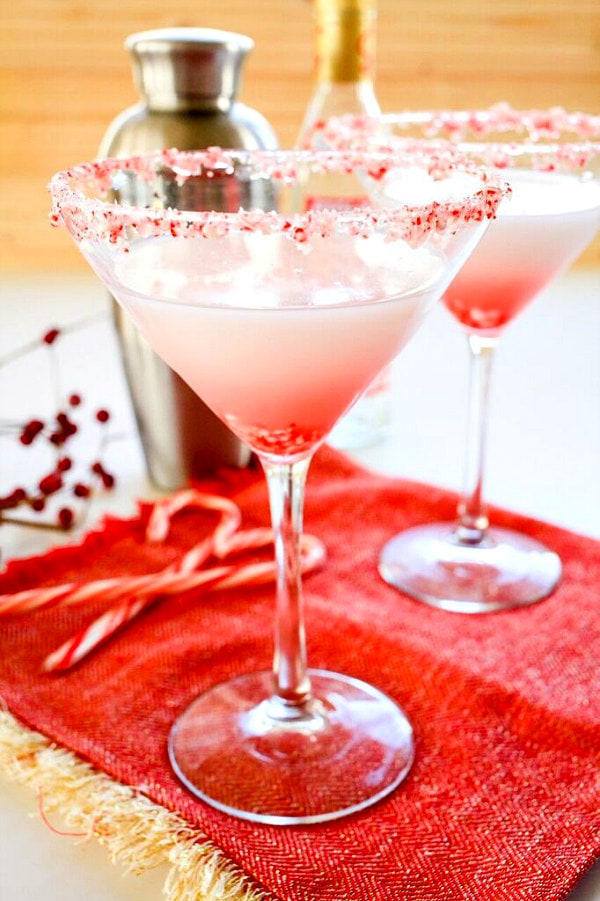 Candy Cane Martini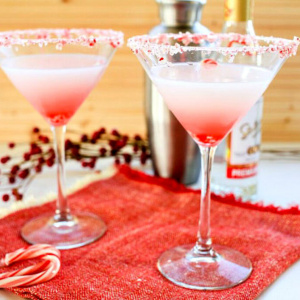 Yield:
1 cocktail
Prep Time: 10 minutes
Ingredients:
1 tablespoon superfine sugar
1 tablespoon hot water
1/4 cup finely crushed candy canes
2 ounces vanilla vodka
1 ounce white creme de menthe
1 teaspoon whole milk
1 small candy cane, for garnish
Directions:
In a microwave-safe cup, heat sugar and water for 30 seconds or until sugar dissolves.
Spread crushed candy canes on a piece of waxed paper.
Fill a martini glass with ice cubes, swirl it around, then tip out the ice. Dip the rim of the glass into the crushed candy canes so the candy sticks to all sides of the rim.
Fill a cocktail shaker with ice and add vodka, creme de menthe, sugar mixture, and milk. Shake vigorously and strain into a martini glass.
Place candy cane in drink as garnish.
SOURCE:  RecipeGirl.com (recipe given to me)