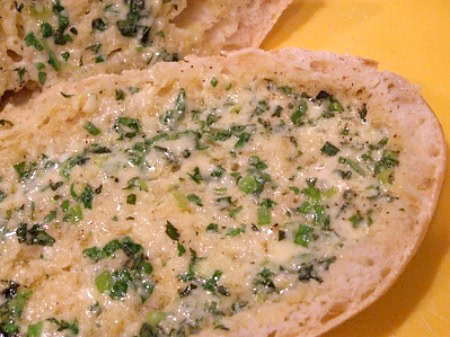 Cheese and Herb Bread
Easy to make, and a good choice to serve with soup.
Yield:
6 servings
Prep Time: 20 min
Cook Time: 30 min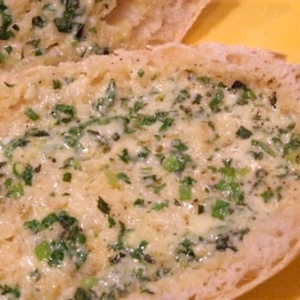 Ingredients:

1 pound long loaf French or sourdough bread
10 ounces Fontina cheese, coarsely grated
1/4 cup extra-virgin olive oil
3 tablespoons dry white wine
2 tablespoons chopped fresh basil (or 2 teaspoons dried)
2 tablespoons chopped fresh chives or green onions
2 tablespoons chopped fresh arugula
2 large garlic cloves, minced
salt and pepper to taste

Instructions:

1. Cut bread in half lengthwise. Remove enough bread from the bottom half to create 1/2-inch deep cavity.

2. Mix cheese with remaining ingredients. Season with salt and pepper. Pack cheese mixture into bottom half of bread. Place top half of bread over and press loaf together firmly. Wrap tightly in foil.

3. Preheat oven to 350 degrees F.

4. Bake bread until heated through, about 30 minutes. Let stand 10 minutes. Remove foil; cut bread crosswise into 1-inch wide diagonal slices and serve.

Tips:

*You may prepare the stuffed loaf up to 3 hours in advance. Let stand at room temperature, wrapped in foil, until ready to bake.