I have made this gelato many times- it's so darn good:  Chocolate Cinnamon Gelato with Toffee Bits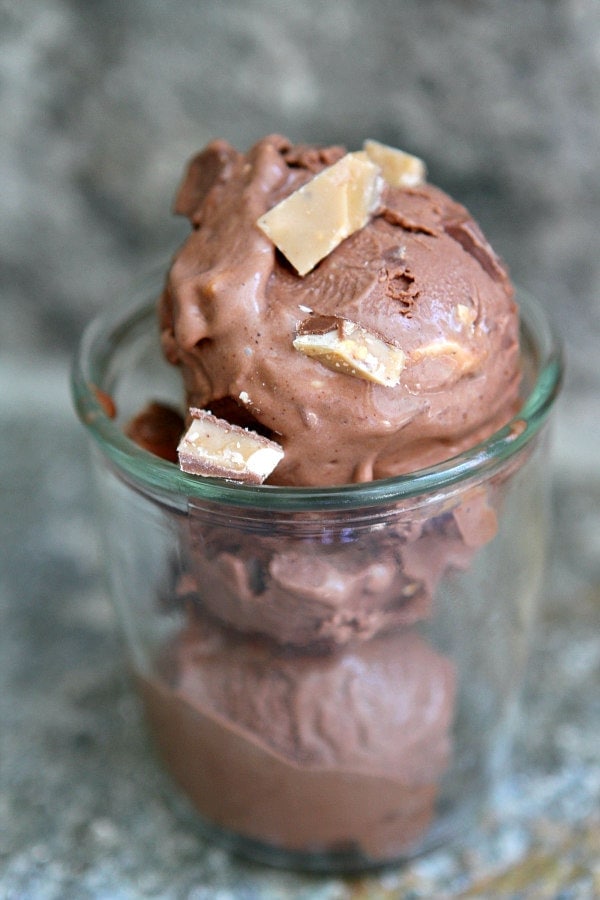 Chocolate Cinnamon Gelato with Toffee Bits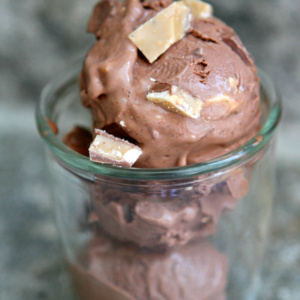 Yield:
3 cups
Prep Time: 25 minutes + chilling and processing time
Cook Time: 7 minutes
Ingredients:
1/2 cup granulated white sugar
2 tablespoons cornstarch
1 1/4 teaspoons ground cinnamon
1 pinch of salt
2 cups whole milk, divided
5 ounces bittersweet (not unsweetened) or semi-sweet chocolate, finely chopped
1/2 cup chilled heavy whipping cream
2 whole Heath or Skor candy bars, crushed into small pieces
Directions:
Whisk the sugar, cornstarch, cinnamon and salt in a heavy, medium saucepan until blended. Gradually add 1/4 cup milk, whisking until cornstarch is dissolved. Whisk in remaining 1 3/4 cups milk. Whisk over medium-high heat until mixture thickens and comes to boil, about 6 minutes. Reduce heat to medium and cook 1 minute longer, whisking occasionally. Remove from heat; add chocolate. Let stand 1 minute, then whisk until melted and smooth.
Transfer gelato base to medium bowl. Mix in cream. Cover and place in the refrigerator until well chilled. It will thicken quite a lot.
Process the gelato base in ice cream maker according the manufacturer's instructions, adding toffee during the last minute of churning. Transfer to container; cover. Freeze at least 3 hours and up to 2 days.
Tips:
If you are preparing this recipe as gluten-free, just be sure to use toffee and chocolate that is known to be GF.
As with any ice cream recipe, it will turn out best if the container is frozen for at least 24 hours prior to processing. The ice cream base should be well chilled before making.
SOURCE
: RecipeGirl.com (adapted barely from 
Bon Appetit
)