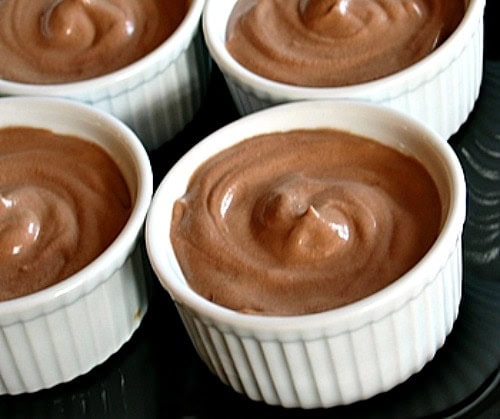 Chocolate- Cream Cheese Mousse
This is a decadent, very rich dessert. It's delicious, but should be served in small portions. I would even suggest serving it in after-dinner drink glasses with small spoons.
Yield:
6 servings
Prep Time: 15 min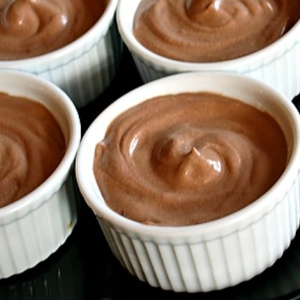 Ingredients:

Two 8-ounce packages cream cheese, softened
2 cups granulated white sugar
2 1/2 teaspoons vanilla extract
1/2 cup unsweetened cocoa powder
3 cups heavy whipping cream

Instructions:

1. In a large bowl, use an electric mixer to beat together the cream cheese, sugar and vanilla until light and fluffy and the sugar is completely dissolved. Beat in the cocoa until blended and the chocolate is dissolved. Set aside.

2. In a separate bowl, whip the heavy cream until soft peaks form. Fold in half of the whipping cream into the chocolate mixture. Fold together until completely blended. Then fold in the remainder of the whipping cream.

3. Divide the chocolate mousse between six individual serving glasses. Mixture should be firm enough to hold shape. If not, refrigerate until set, at least 30 minutes. Keep chilled until ready to serve.

Tips:

*If you are preparing this recipe as gluten-free, just be sure to use a brand of vanilla that is known to be GF.