Sometimes you might just like a salad for dinner. In fact, more often than not, you might just want a salad for dinner and that's IT. But perhaps you have a family to feed… a family who doesn't think SALAD is DINNER… a family who thinks salad is just a starter or a side dish. (I may be speaking from personal experience here!) In that case, you'd better beef up your salad and prove to that family that salad should not be overlooked as a dinner option. This Classic Cobb Salad will do the trick.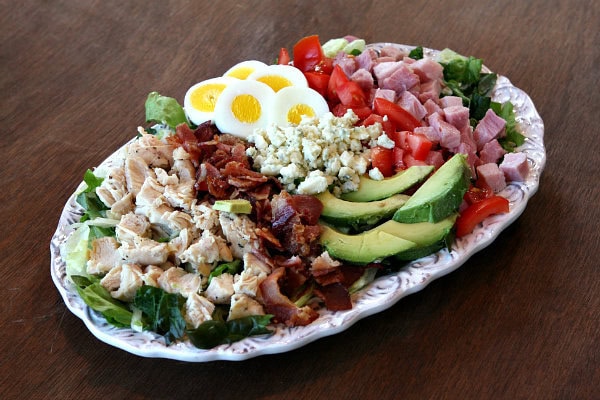 My your family couldn't possibly look at this plate of goodies here and not see "dinner" written all over it, could they? I mean… there's ham in there! And chicken! And even BACON!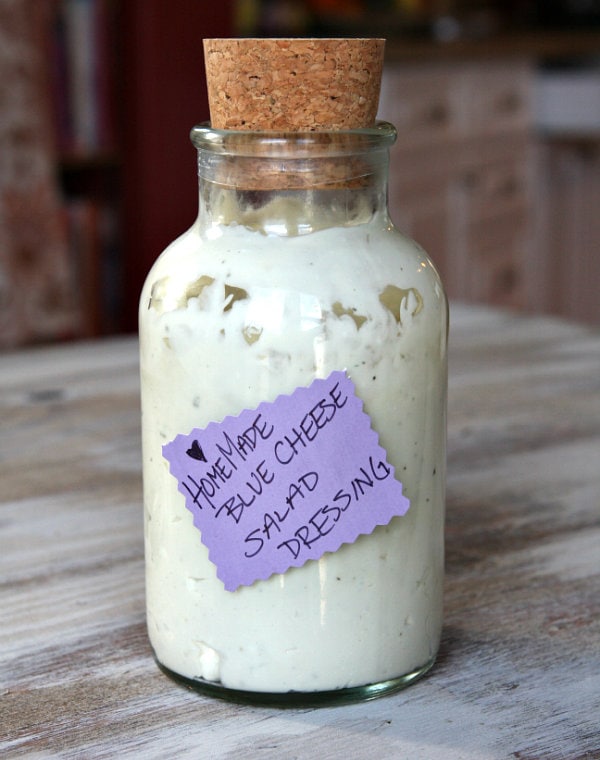 … especially if you plan to accompany it with a little bit of homemade blue cheese salad dressing! Click over on the title to see how to make that (it's very good). Let's build this thing!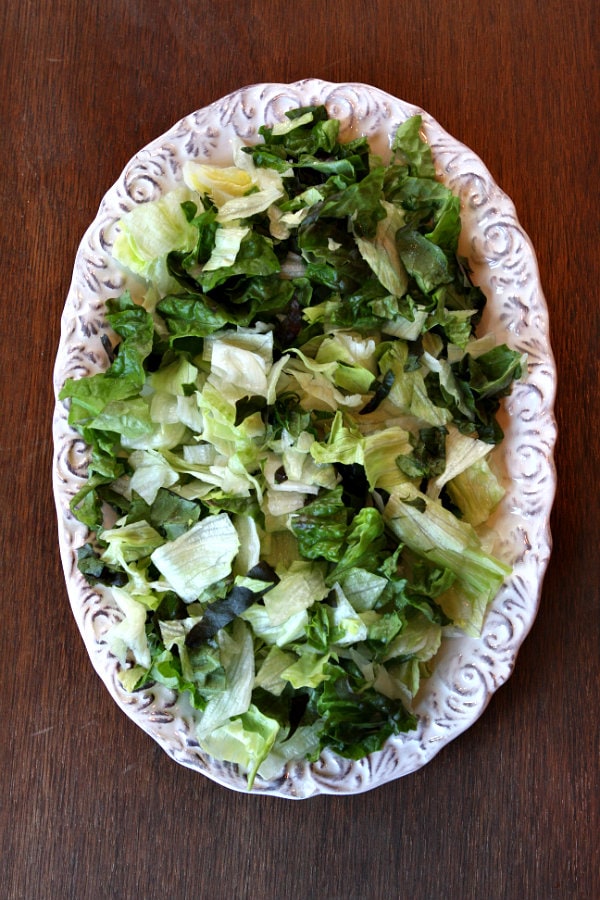 I like to mix red or green leaf lettuce with iceberg (for crunch!)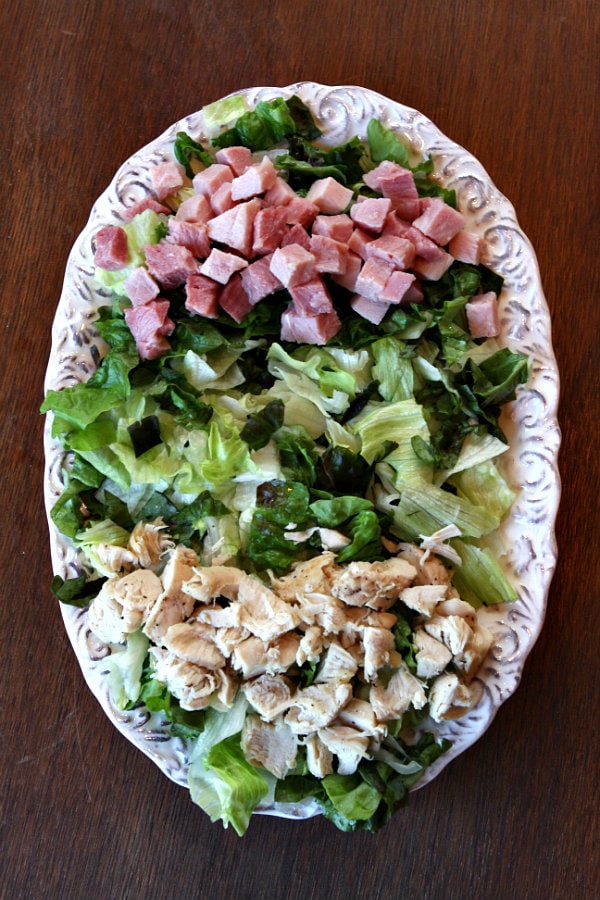 Sprinkle some chopped ham in there (just buy one of those small ham steaks in the same place you'd find pork/ham/bacon in your market) and cooked chicken too (I like to buy one breast and just sauté it in a skillet until it's cooked through).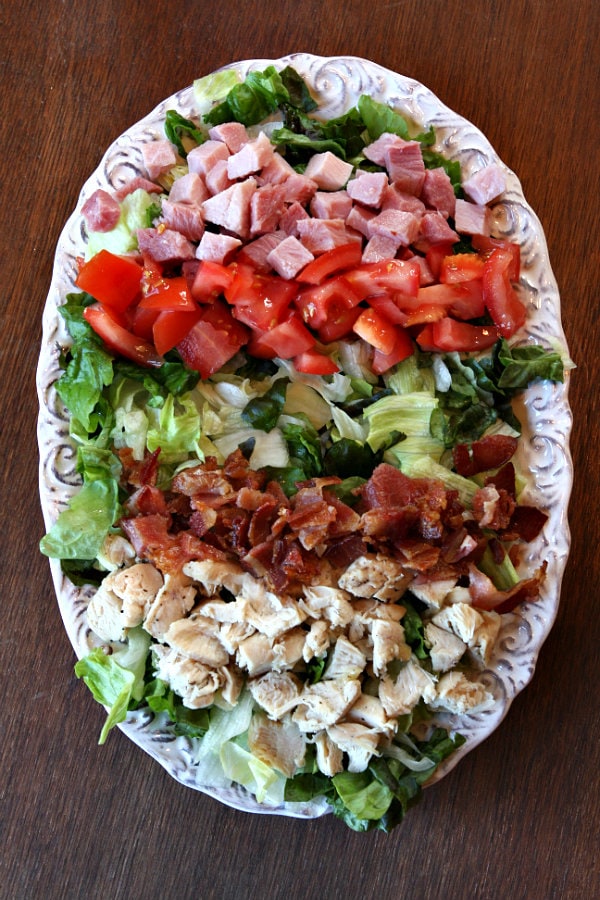 Add chopped tomatoes and chopped, cooked bacon. Fancy bacon (Applewood Smoked variety) is recommended… and delicious. For easy cooking and easy clean-up, BAKE your bacon- rather than fry it. I included instructions for how to do that in the recipe below.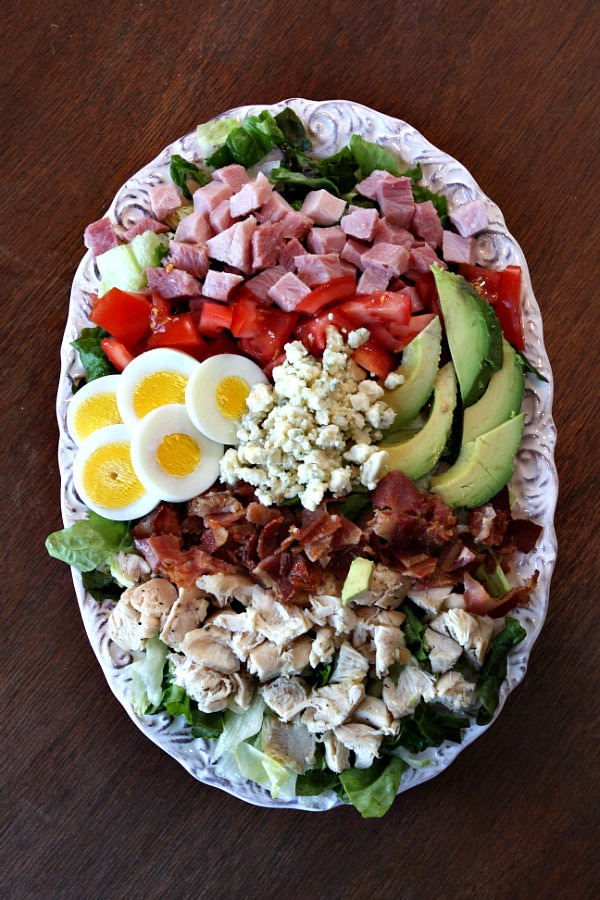 Add avocado, blue cheese or gorgonzola crumbles and hard boiled eggs. If you're interested in a method for making perfect hard-boiled eggs, I also included that tidbit in the recipe below. Serve the salad with blue cheese dressing on the side (or balsamic vinaigrette).
This recipe makes two very generous main dish servings. It's likely to fill up even the grumpiest of family members who may lean toward griping about "salad for dinner." But if you're concerned about the possibility of rolled eyes and complaints of an empty stomach, serve it up with a couple of hunks of French or sourdough bread too.
My husband ACTUALLY liked this salad for his "dinner." And it was served with no complaints or grumbling whatsoever. Mission accompli!
Classic Cobb Salad
Recipe Details
Servings:
2
servings (main dish sized)
Ingredients
5

cups

iceberg lettuce,

chopped

5

cups

red or green leaf lettuce,

chopped

1

cup

chopped, cooked ham

1

cup

chopped, cooked chicken

⅔

cup

blue cheese or gorgonzola crumbles

6

strips

bacon,

cooked and crumbled

4

large

hard boiled eggs,

sliced

2

medium

avocados,

peeled, pitted and sliced

2

medium

tomatoes,

chopped
Instructions
For pretty presentation, mix lettuces and divide them between two large plates or bowls.

Layer the remaining ingredients into rows, dividing between the two plates.
Nutrition
Serving:
1
serving
,
Calories:
1167
kcal
,
Carbohydrates:
32
g
,
Protein:
71
g
,
Fat:
87
g
,
Saturated Fat:
26
g
,
Polyunsaturated Fat:
11
g
,
Monounsaturated Fat:
41
g
,
Trans Fat:
0.1
g
,
Cholesterol:
551
mg
,
Sodium:
1839
mg
,
Potassium:
2361
mg
,
Fiber:
18
g
,
Sugar:
10
g
,
Vitamin A:
8369
IU
,
Vitamin C:
58
mg
,
Calcium:
397
mg
,
Iron:
6
mg