This recipe has been featured in a post on The Recipe Girl blog: Portuguese Dinner Party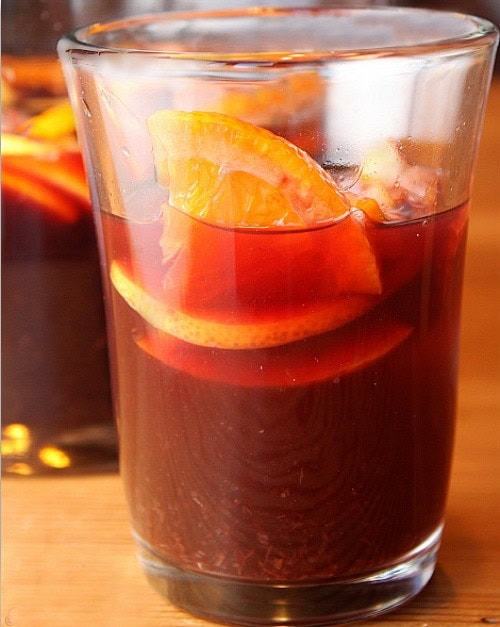 Classic Sangria
Yield:
6 to 8 servings
Prep Time: 15 min + chill time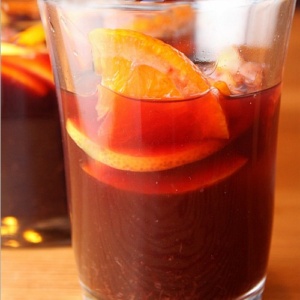 Ingredients:

1/2 cup brandy
1/2 cup Cointreau (or other orange-flavored liqueur)
1/2 cup water
1/2 cup orange juice (freshly squeezed will give the best flavor)
agave nectar to taste (or white granulated sugar)
1 (750 ml.) bottle dry red wine (Rioja is my favorite, but you can also use Merlot or Zinfandel)
orange and lemon slices

Instructions:

Combine all ingredients in a glass pitcher or bowl. Chill several hours, then serve.

Tips:

*If the sangria is too strong for your taste, add another splash of orange juice.
*This recipe is an easy one to double or triple- just increase all ingredients by 1/2 cup for each bottle of wine.