Over the holiday season, have a batch of this delicious and easy Winter Holiday Sangria in the fridge to make entertaining easy!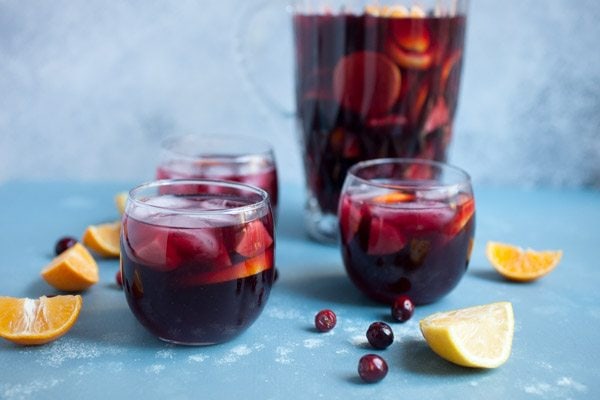 I'm not sure that there's any better cocktail for entertaining than a good homemade sangria. The best part about it is that it actually gets better the longer it sits (up to a few days) in the fridge. This time of year, when visitors are always popping in and out, I like to keep a good homemade sangria pitcher in my fridge for easy entertaining.
I think of this recipe as my winter twist on sangria because it has cranberry juice, honey, and pears which give it a slightly different and more warming flavor profile than a summer sangria might.
Of course, any sangria involves lots of great fruit and citrus! I used pears, limes, lemons, and sliced small mandarin oranges. I tossed in some fresh cranberries as well mostly for garnish and as a hint that there's cranberry juice in the sangria.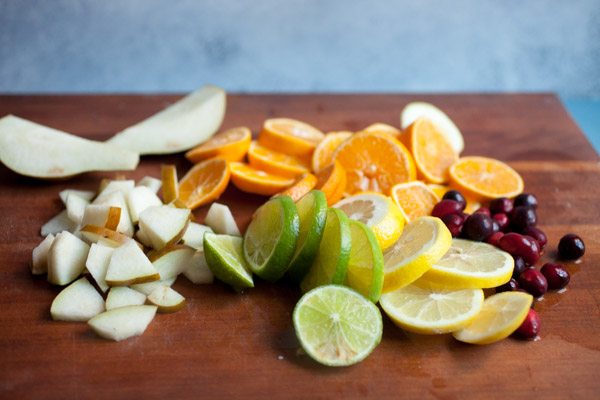 Stir everything together and let it sit in the fridge for at least a few hours. Drinking it right away is okay, but you won't get all the fruity flavors unless you give it time to rest.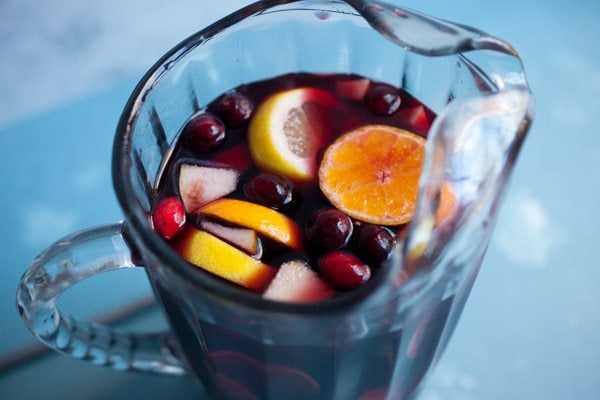 Personally, even if it's cold outside, I like sangria on ice, but you can easily serve this sangria warm. Just gently warm it in a slow cooker over very low heat. Be sure it never simmers or boils.
Cheers!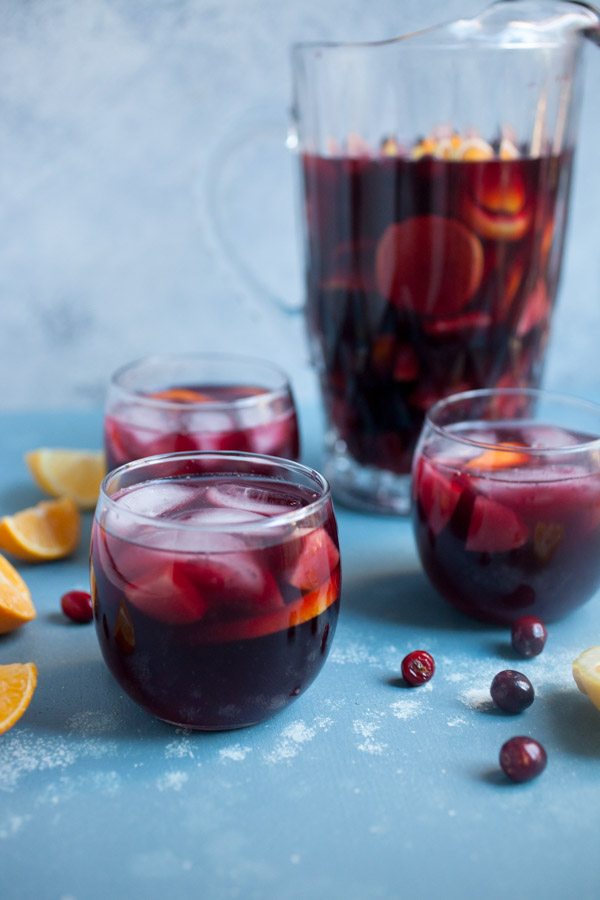 Winter Holiday Sangria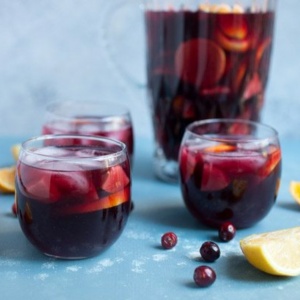 Yield:
Serves 8
Prep Time:15 minutes
Total Time:3 hours
Ingredients:
1 750ml. bottle red wine
1/4 cup brandy
1/4 cup calvados liquor
1/4 cup honey
1 cup cranberry juice
1 lemon, sliced
1 lime, sliced
1 pear, diced
3 to 4 small mandarin oranges, sliced
Fresh cranberries, garnish
Directions:
In a large pitcher, stir together the wine with the other liquids. Stir well to dissolve the honey.
Slice the fruit and add to the sangria. Let sit in the fridge for a few hours so the flavors can combine.
Serve over ice.
Tips:
You can heat this recipe for a warm cocktail by mixing it together in a slow cooker and keeping it on warm/low!
SOURCE: RecipeGirl.com
Here are a few more drink recipes you might enjoy!