This recipe has been featured in a how-to post on The Recipe Girl blog:  Grape Sangria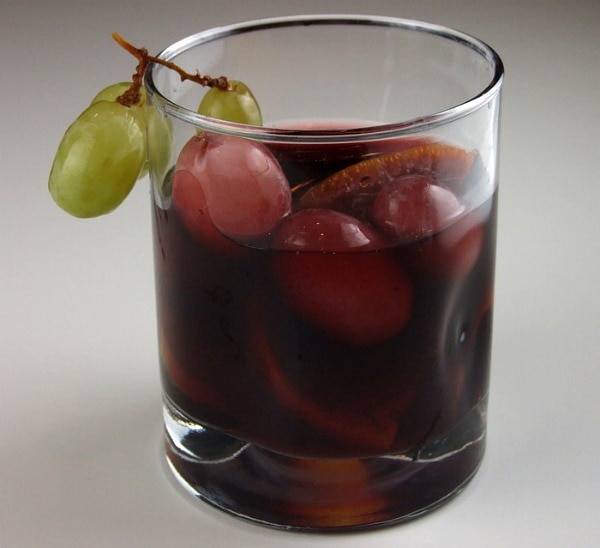 Grape Sangria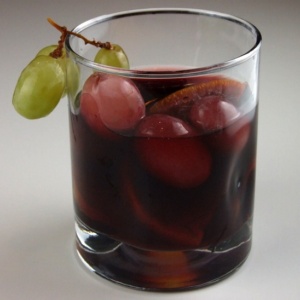 This one is not quite as sweet as some sangrias, though you can sweeten it with more honey. The grapes are a nice addition, and they are yummy to nibble while drinking!
Yield:
4 servings
Prep Time:15 min
Ingredients:
1 bottle (750ml.) full-bodied, dry red wine
2 cups red or black grapes
1 orange, cut into 1/4-inch slices
1 medium nectarine, peach, or pear, cut into thin wedges
2 Tablespoons honey (or more to taste)
1 cup sparkling club soda (optional)
small clusters of green grapes
Directions:
1. Combine all ingredients except club soda and grape clusters in a pitcher. Stir well.
2. Refrigerate for 2 to 24 hours to allow the flavors to meld.
3. When ready to serve, add club soda. Serve with fruit pieces or over ice, in glasses garnished with small clusters of green grapes.