Here's a pretty coffee cake recipe to make for summer breakfast and brunch parties:  Upside Down Berry Cornmeal Coffee Cake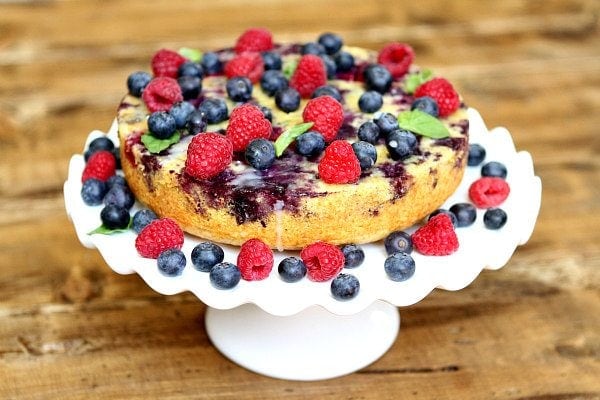 It's your typical upside down cake… made in a round pan with the fruit placed on the bottom so it's all bright and gorgeous when you flip it upside down to serve.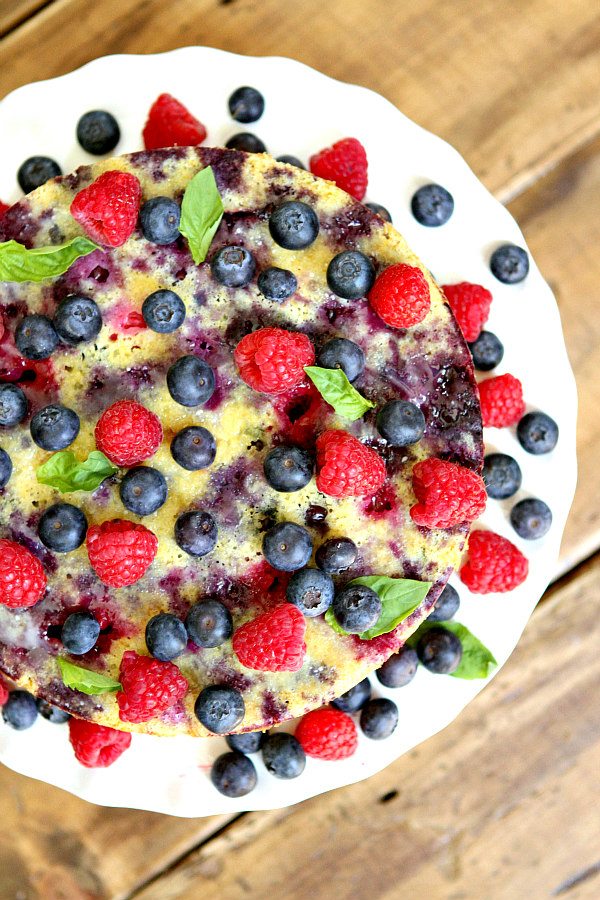 It's a lightly sweetened cake with a little bit of a crunch from the cornmeal.  The berries make it sweeter, and they give it a super summery vibe too!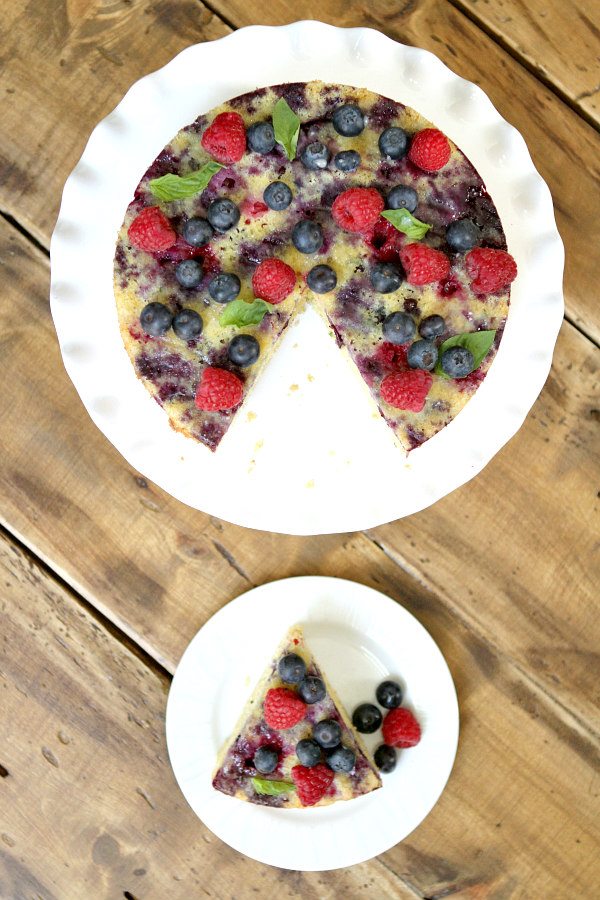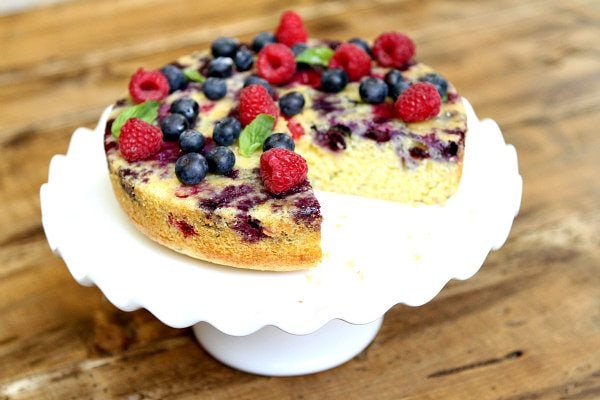 Grab the most freshest, most beautiful berries you can find for this cake.  Slices would also be delightful with a small spoonful of cream on top.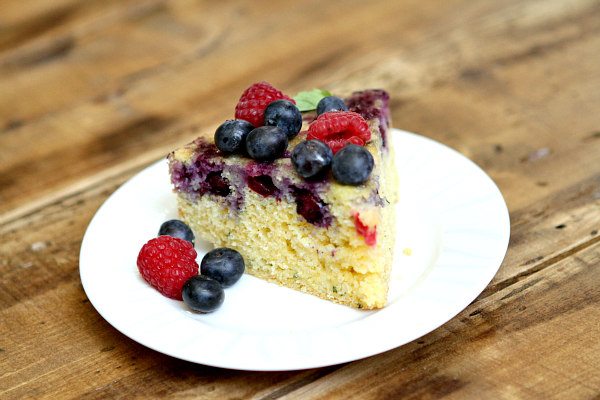 Upside Down Berry Cornmeal Coffee Cake
Yield:
10 servings
Prep Time: 25 minutes
Cook Time: 35 minutes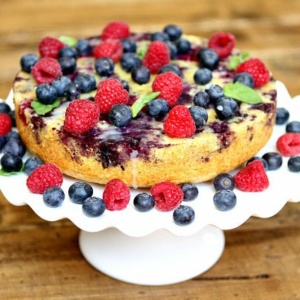 Ingredients:

Cake:

1 1/2 cups fresh blueberries and raspberries
1 1/3 cups all-purpose flour
1/2 cup yellow cornmeal
2 teaspoons baking powder
1/4 teaspoon salt
2 large Eggland's Best eggs
1/2 cup granulated white sugar
2/3 cup milk
1/3 cup canola or vegetable oil
1 teaspoon vanilla extract

Glaze:

1/3 cup powdered sugar, sifted
2 teaspoons milk
1 teaspoon freshly squeezed lemon juice

Topping:

3/4 cup blueberries and raspberries
small mint or basil leaves, for garnish

Instructions:

Preheat the oven to 350 degrees F. Spray an 8-inch round cake pan with nonstick spray, line with parchment paper, and spray again.  Arrange 1 1/2 cups of berries on the bottom of the pan.
In a medium bowl, whisk together the flour, cornmeal, baking powder and salt.  In a separate bowl, whisk together the eggs, sugar, milk and oil.  Add to the dry mixture and stir until combined.  Spread the batter evenly over the berries in the pan.
Bake 35 to 40 minutes or until a toothpick inserted into the center comes out clean.  Let cool in the pan for 5 minutes, then run a knife along the edge to loosen; invert onto a plate.  Peel off the parchment.
In a small bowl, whisk together the glaze ingredients.  Brush the glaze evenly over the top of the warm cake.  Arrange berries and mint or basil on top.
Here are a few more coffee cake recipes you may enjoy: