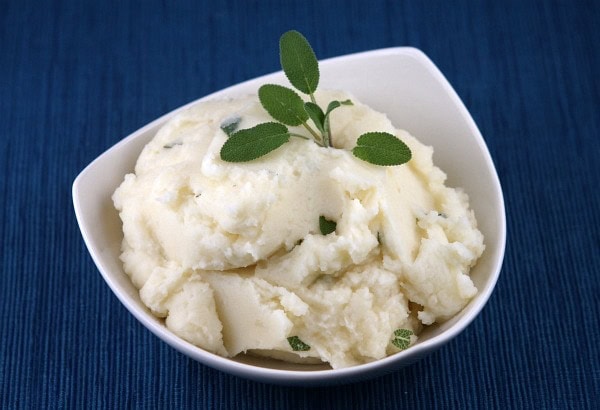 Creamy Mashed Potatoes w/ Goat Cheese & Fresh Sage
Love this creamy potato side dish... no gravy needed- the flavor includes a little bit of tang from the goat cheese, so a little smidge of butter is all you'll need.
Yield:
4 servings
Prep Time: 20 min
Cook Time: 12 min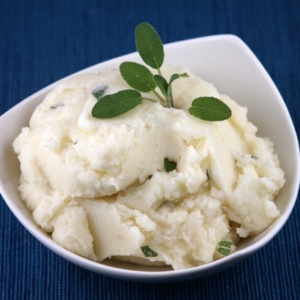 Ingredients:

2 pounds potatoes, peeled & cut into 1-inch pieces
5 ounces goat cheese, crumbled
1/4 cup milk
2 Tablespoons butter
1 Tablespoon fresh sage, chopped
1/2 teaspoon salt

Instructions:

1. Cook potatoes in large saucepan of boiling water until tender, about 12 minutes; drain well. Return to same pan. Add cheese, milk, and butter; mash until smooth. Add more milk if it's not quite creamy enough for you. Mix in chopped sage and salt; season to taste with additional salt and pepper, if desired.

2. Mound potatoes in bowl. Garnish with fresh sage sprigs.

Tips:

*type of potato to use: try Russets or Yukon Gold
*I use nonfat milk and a light butter spread & they turn out just as creamy.
*Make this recipe ahead if you'd like- use milk to thin out the potatoes, as needed.