Yet another tasty chicken recipe:  Crunchy Honey Lime Chicken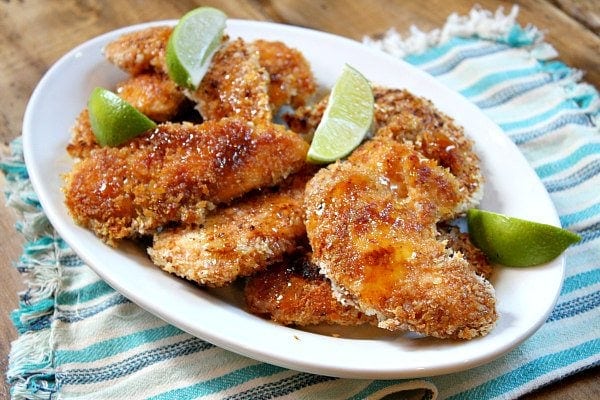 My family is always asking me to come up with some new ways to eat chicken. They like chicken… but they get a little bored of ho-hum repeat recipes.  So I'm excited when I come across a new chicken recipe that they love!  This is one of them.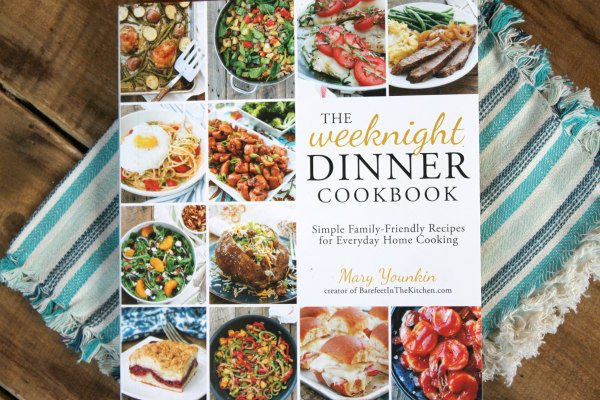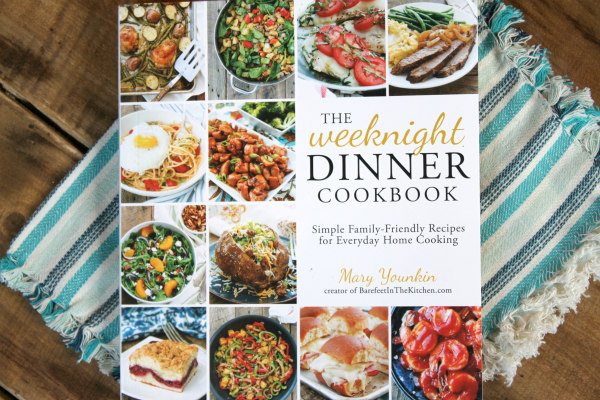 This recipe comes from a new cookbook by my friend Mary Younkin (Barefeet in the Kitchen blog):  The Weeknight Dinner Cookbook: Simple Family-Friendly Recipes for Everyday Home Cooking (Page Street Publishing Co., Copyright 2016).  This cookbook is perfect for those who are forever looking for good, new easy recipes to make for their families!  Here are a few goodies in the book that I have bookmarked to make:  Spicy Glazed Pork with Peppers and Pineapple, Sweet and Spicy Salmon with Broccoli, Lemon Butter Pasta with Tomatoes, Philly Cheesesteak Potato Skillet, Cheesy Ranch Chicken with Potato Wedges, Honey Chipotle Meatloaf, Slow Cooker Mexican Pulled Pork, Italian Rice Pilaf, Ranch Dressing and Chocolate-Glazed Chocolate Chip Pound Cake.  Yum!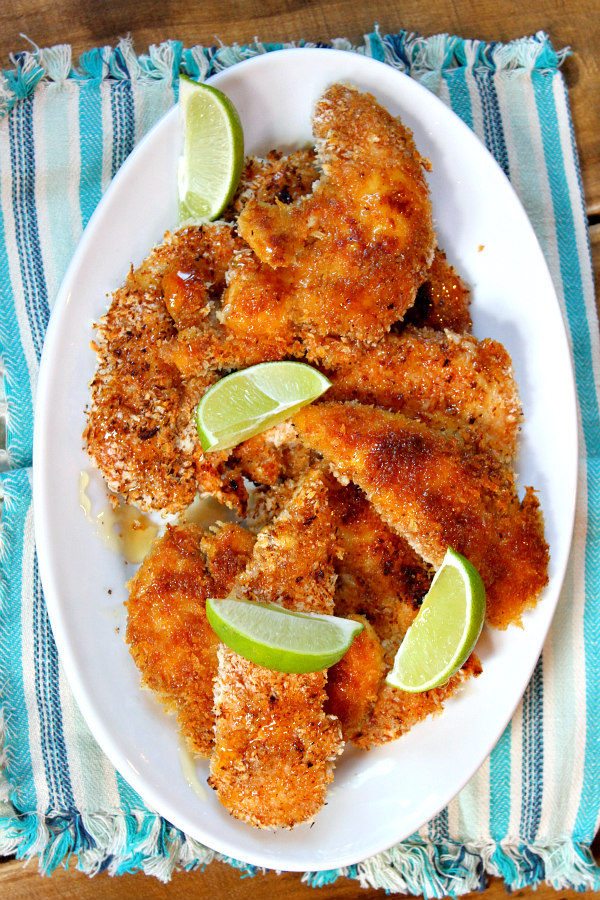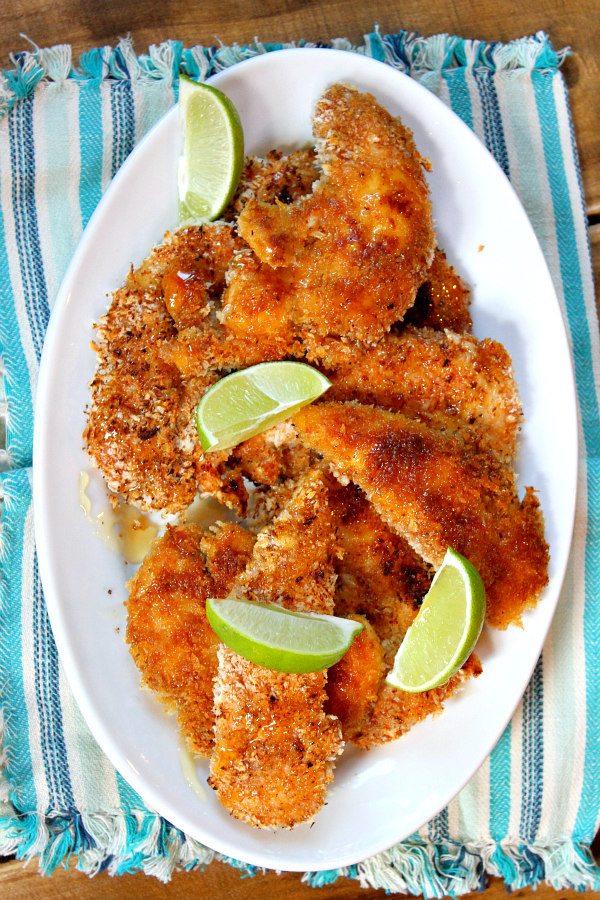 This recipe utilizes chicken strips.  They're dipped in a spiced-up mixture and covered with panko breadcrumbs.  The recipe in the book gives you two options for cooking the chicken- you can bake it, or you can fry it in a little bit of oil.  I fried it… because I love crispy fried chicken!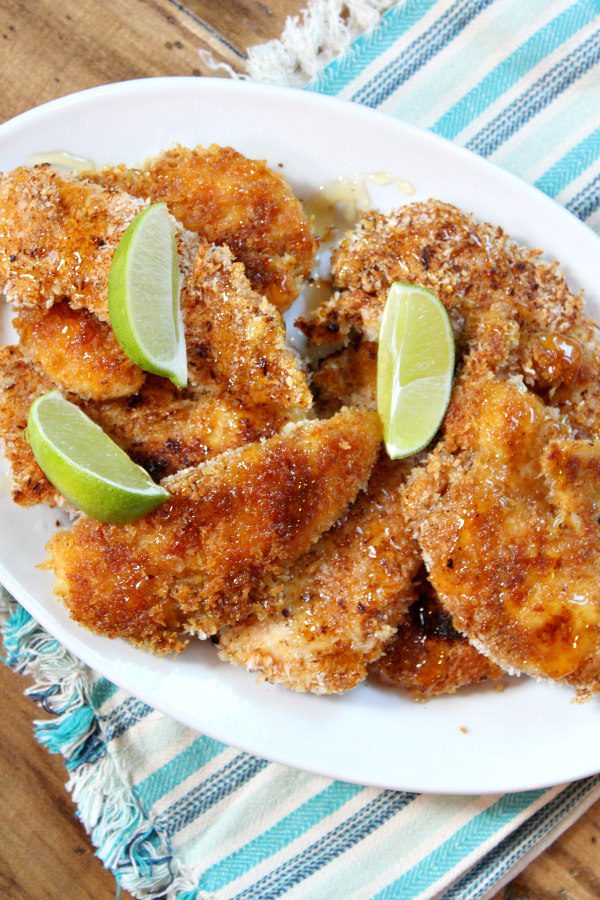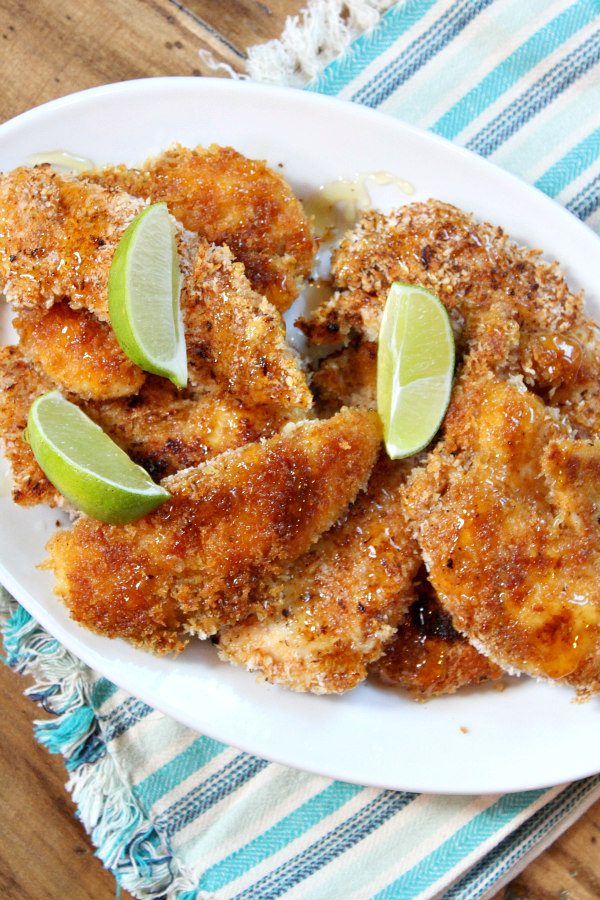 Once you take the fried chicken out of the pan, a squeeze of lime juice and a generous drizzle of honey finishes it off.  That sweet finish is what makes this chicken different and appealing to the whole family.  We loved it!
Crunchy Honey Lime Chicken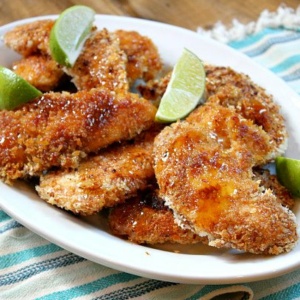 Ingredients:

1/4 cup all-purpose flour
1 teaspoon chili powder
3/4 teaspoon kosher salt
1/2 teaspoon freshly ground black pepper
1/4 teaspoon cayenne pepper
1 large Eggland's Best egg
2 tablespoons milk
1 pound boneless skinless chicken tenders
1 1/2 cups panko breadcrumbs, toasted if desired
2 tablespoons (or more) olive oil - for stovetop cooking
2 large limes, cut into wedges
1/4 cup honey

Instructions:

In a medium bowl, whisk together the flour, chili powder, salt, pepper and cayenne.  Add the egg and milk and whisk until smooth.  Add the chicken tenders to the flour mixture and stir to coat well.
Place the panko in a medium-sized bowl. Set a plate next to the panko.  Using your fingers or a set of tongs, dip and thoroughly coat each piece of chicken in the panko crumbs.  Set the crumb- coated chicken strips on the plate.
STOVE TOP DIRECTIONS:  Warm the oil in a large stainless steel skillet over medium-high heat.  When the oil is shimmering, use the tongs to carefully and quickly place half of the chicken in the skillet in a single layer.  Let the chicken cook undisturbed for about 2 minutes, until it has lightly browned, then flip it over and cook the second side for 2 minutes (or until cooked through).
OVEN DIRECTIONS:  Preheat the oven to 425 degrees F.  Set a wire rack over a rimmed baking sheet.  Lightly grease the rack with oil.  Place the crumb-coated chicken strips on the wire rack.  Spray liberally with olive oil spray.  Bake for 10 minutes, or until the chicken is cooked through.
Set a plate next to the oven while the chicken finishes cooking.  Transfer the finished chicken to the plate.  Squeeze the lime wedges over the chicken and drizzle with the honey just before serving.
Here are a few more easy weeknight chicken dinner recipes you might enjoy:
Disclosure:  There is an Amazon affiliate link for the purchase of the mentioned cookbook included within this post.