Eating Light After a Holiday Weekend: Asian Lettuce Wraps
If you indulged as much as I did at 4th of July celebrations last weekend, you'll be happy to find something nice and light on the blog today: Sweet and Spicy Lettuce Wraps.
You'll need some fresh ingredients… cooked chicken breast, thinly sliced cabbage, shredded carrot, (the sweet and spicy sauce), peanuts, Bibb lettuce and water chestnuts.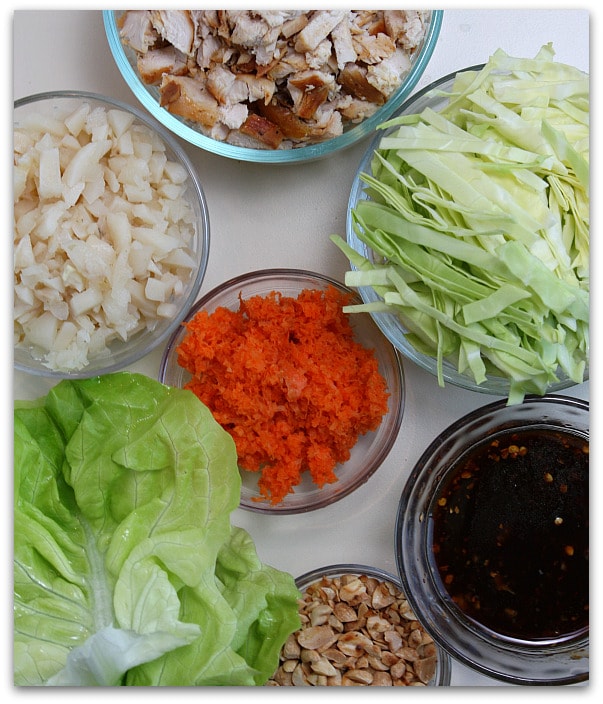 In a medium bowl, you'll mix cabbage, carrots, water chestnuts, chicken and peanuts.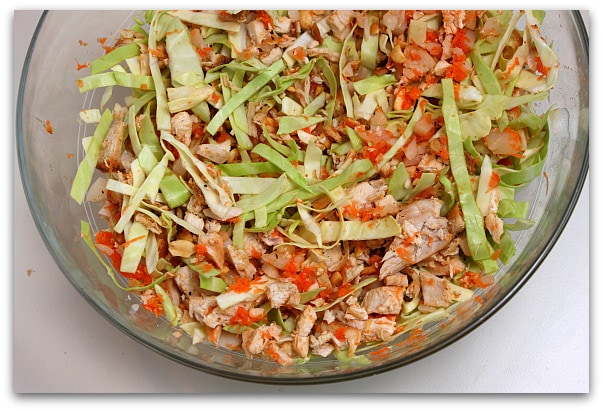 The sauce is made from hoisin sauce, cider vinegar, soy sauce, ginger, sesame oil, crushed red pepper and garlic.  Just whisk it together in a small bowl, and pour it over the chicken-cabbage mixture.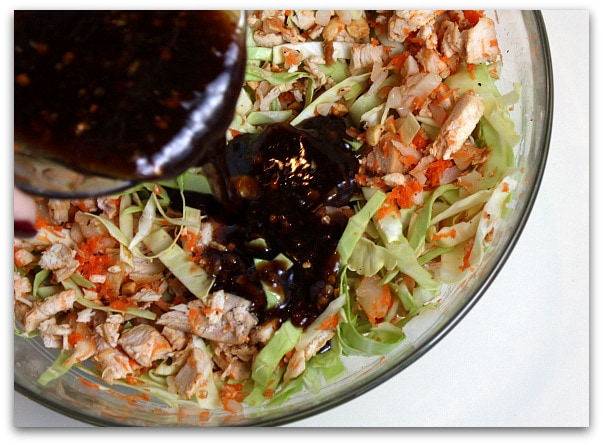 Mix it all up!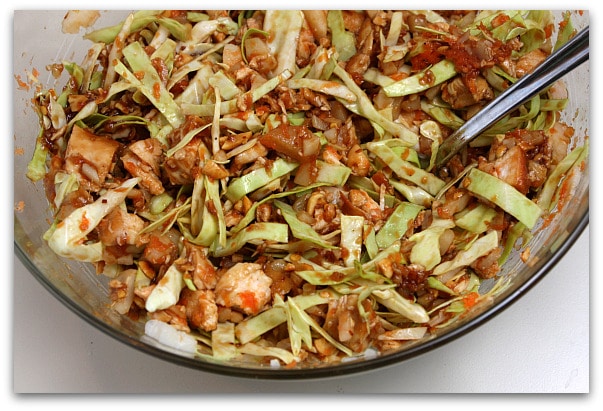 And scoop it into clean Bibb lettuce leaves.  You "can" use other types of lettuce, but Bibb lettuce is best for lettuce wraps.  It's small in nature, but wide and sturdy enough to hold the filling.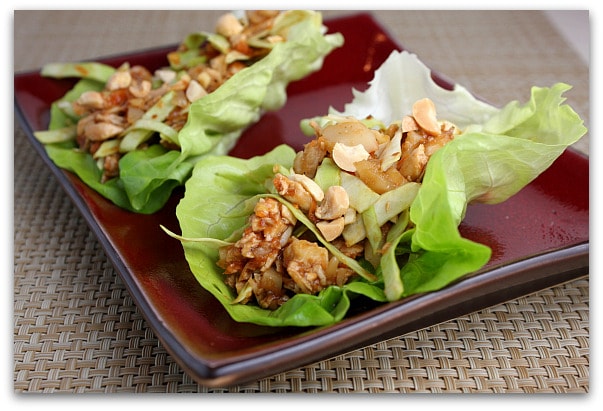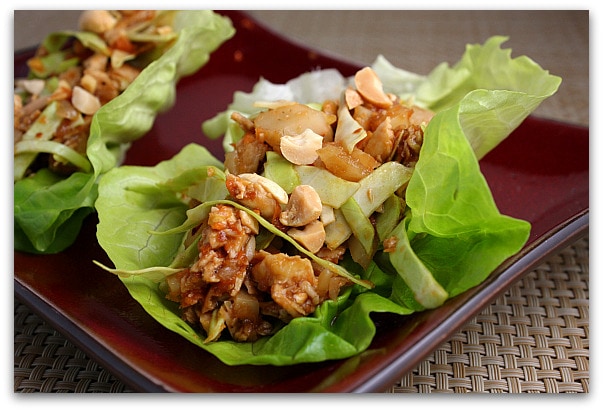 Do you feel healthier already?  This recipe yields enough to make 12 lettuce wraps.  You can have three of them for a total of 197 calories (and 4 Weight Watcher's points).  They make a nice lunch, and they're terrific for a light summer dinner too.  Kids seem to like the sweet flavor in these, and for some reason using lettuce in place of a tortilla in these "tacos" is kind of cool (according to my 9 year old).
This recipe can be found here: Sweet & Spicy Lettuce Wraps
I have another Lettuce Wrap recipe that you might like as well… it's made with ground turkey and has a slightly different sauce: Asian Lettuce Wraps
15 Responses to "Eating Light After a Holiday Weekend: Asian Lettuce Wraps"
Leave a Comment