Here's a delicious drink recipe perfect for the holidays:  Eggnog Punch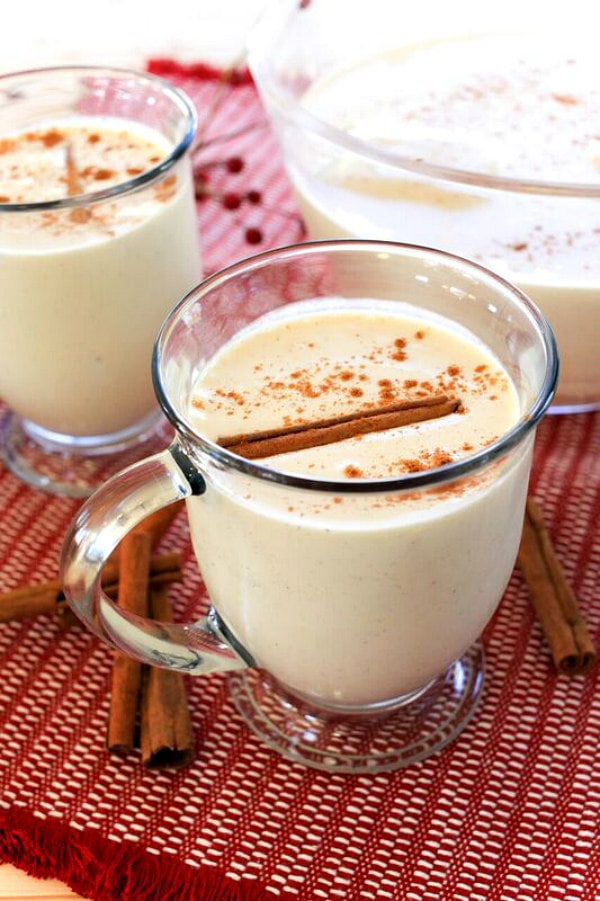 Eggnog Punch
Yield:
1 1/2 gallons
Prep Time: 15 minutes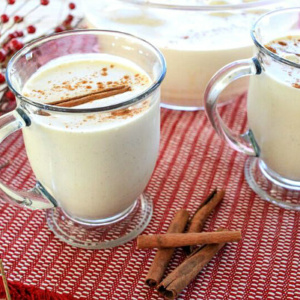 Ingredients:

1 gallon vanilla ice cream
1/2 gallon eggnog
1 teaspoon ground nutmeg
1/2 teaspoon ground cinnamon
16 ounces frozen whipped topping (Cool Whip), thawed

Instructions:

Scoop ice cream into a punch bowl. Pour eggnog over ice cream; sprinkle with nutmeg and cinnamon; stir in the whipped topping.
Serve immediately. Stir again, as needed.

Tips:
*To lighten this recipe up a bit, try using lowfat ice cream, lowfat eggnog, and fat-free whipped topping.