Here's a fresh and summery Fresh Blackberry Tart recipe.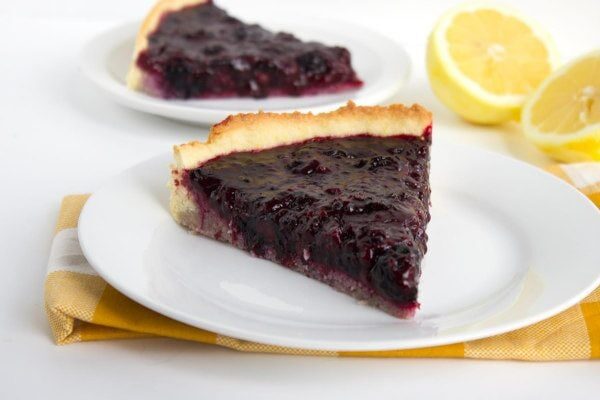 This is a pretty easy-to-make tart, and your guests will think that you've gotten it at a bakery!
Fresh blackberries are piled into a buttery baked crust.  A sweet blackberry glaze is drizzled over the top, and that brings it all together.
It's the perfect recipe to make when you're able to find an abundance of fresh blackberries offered at a good price.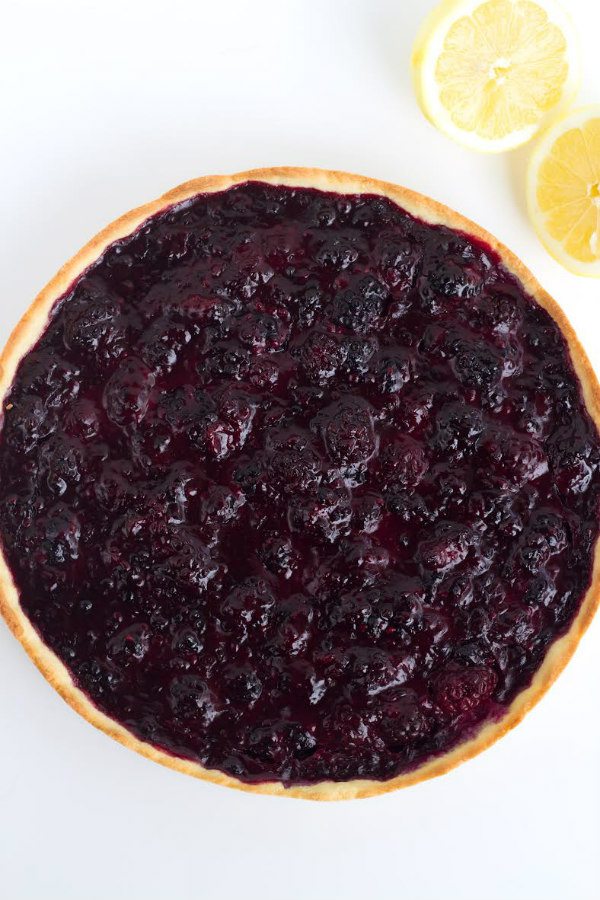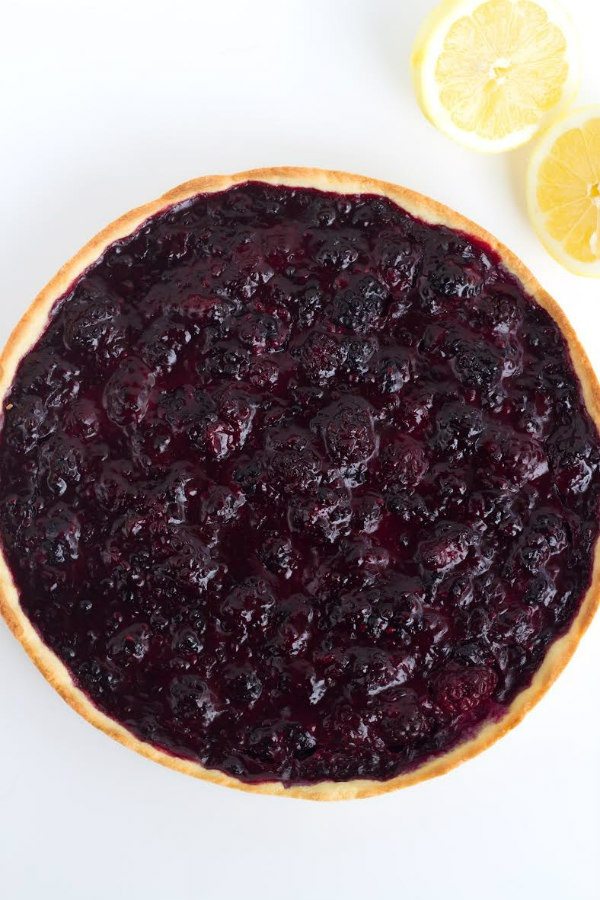 Fresh Blackberry Tart
Yield:
One (9-inch) tart
Prep Time: 25 minutes
Cook Time: 15 minutes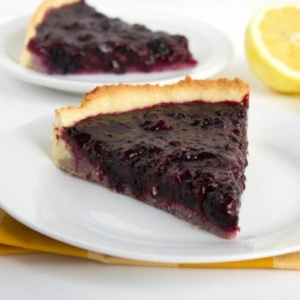 Ingredients:

CRUST:

1 cup all-purpose flour
1/4 cup (1/2 stick) cold butter, cut into pieces
1/4 cup granulated white sugar
1/4 teaspoon baking powder
1/2 teaspoon grated lemon zest
pinch of salt
1 large egg

FILLING:

2 cups fresh blackberries
2 tablespoons granulated white sugar

GLAZE:

2 cups fresh blackberries
3/4 cup granulated white sugar, or to taste
3 tablespoons cornstarch
1/4 teaspoon salt

sweetened whipped cream or softened vanilla ice cream, for serving

Instructions:

In a food processor, combine the flour, butter, sugar, baking powder, lemon zest, salt and egg. Press the dough onto the bottom and 1 1/2-inches up sides of a 9-inch springform pan with a removable bottom.
Preheat the oven to 400 degrees F.  Chill the crust for 10 to 15 minutes. Then bake for 10 minutes or until light golden brown. Cool and release the sides of the pan.
Prepare the blackberry glaze: In a large saucepan, crush the berries with a spatula. Add the sugar, cornstarch and salt and mix well. Heat over medium-heat until thickened and clear.
For the filling:  Arrange the fresh berries in the baked shell and sprinkle the 2 tablespoons sugar over the top. Pour the glaze over all the fresh berries and chill.
Cut into wedges and serve with sweetened whipped cream or softened vanilla ice cream, if desired.
SOURCE: RecipeGirl.com
Here are a few more fruit tart recipes you might enjoy: