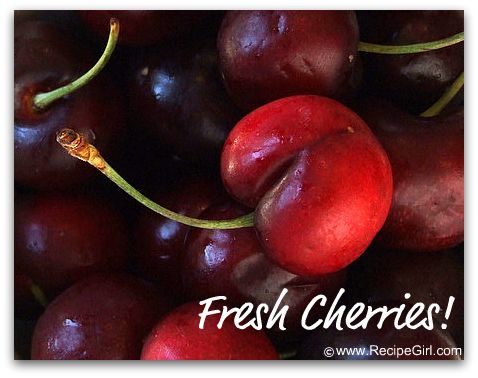 I'm lovin' the abundance of fresh cherries right now. We consistently have cherries all washed and ready to eat in a big bowl in our refrigerator. Honestly I had never really been that into eating cherries before this season. Popping them into your mouth, chewing around the pit and then discreetly 'spitting' the pit into a nearby napkin had never been all that appealing of an option for me. But my participation in the International Food Blogger's Conference in Seattle resulted in a nifty new kitchen device gifted to us from OXO: The Cherry Pitter.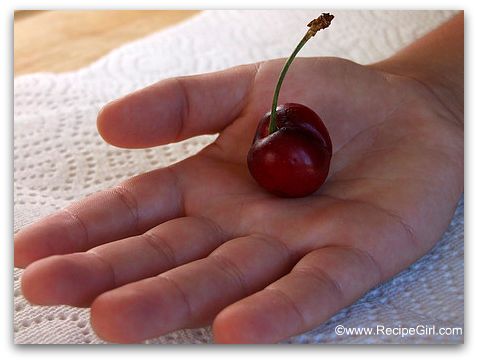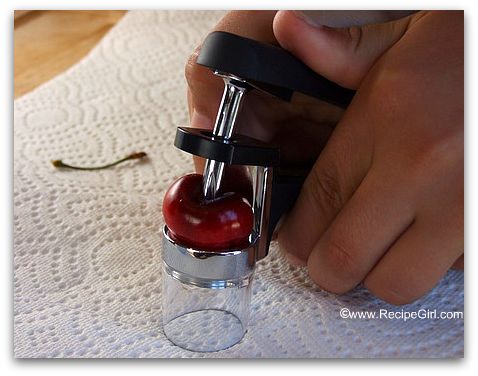 What a cool tool!! Slip the cherry into the slot, punch the metal gadget through and the pit slides right out. The cherry remains intact with a clean hole through the middle, and the plastic guard holds back the splattering cherry juice. As a result of this new tool, our lives are now happily filled with cherries. My son asked if he could help me bake something with the fresh cherries (excitedly offering to de-pit them for me). Inspired by Pinch My Salt's twittering about some turnovers that she had made, I decided on baking Fresh Cherry Turnovers using a cream cheese crust recipe from a book that both of us had acquired from the food conference (courtesy of Sur La Table): The Art & Soul of Baking (definitely worth checking out).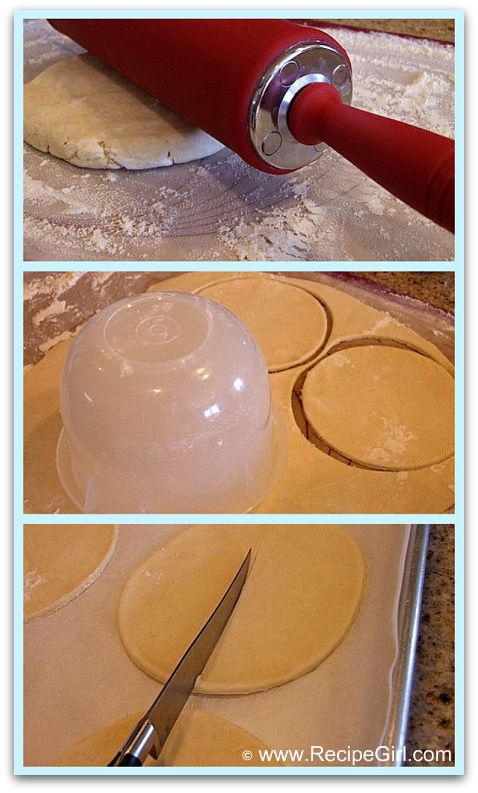 The crust is pretty much the easiest crust I've ever worked with (this is coming from someone who is severely crust-challenged). The whole thing just goes into the food processor and then is given a short chill in the fridge before rolling. I used the top of a plastic container to cut out the rounds for the turnovers. I then used a knife to lightly mark the halfway-mark of each circle.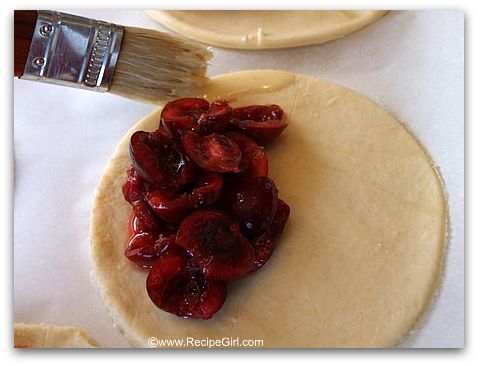 The cherry mixture is simple… just some sugared fresh cherries with a lemony zest & added cornstarch. I plopped a couple of Tablespoonfuls onto each turnover half. The edges of that same half are brushed with a milky egg-wash.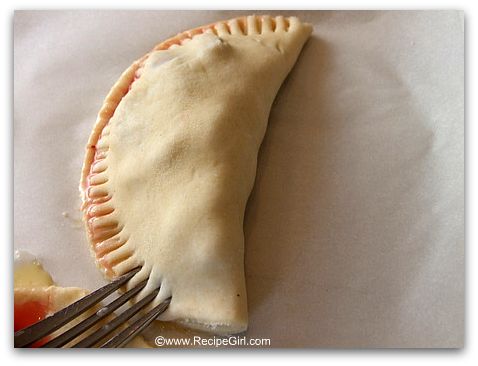 The tines of a fork are used to press the edges together to seal them.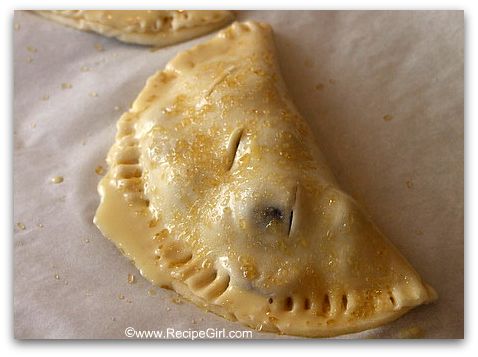 The turnovers are chilled in the fridge before continuing, and then brushed with egg wash again and sprinkled with coarse sugar.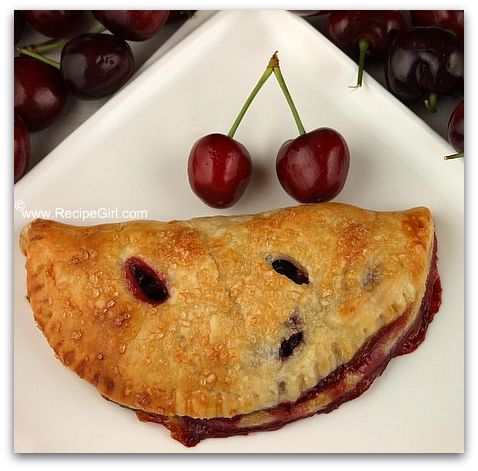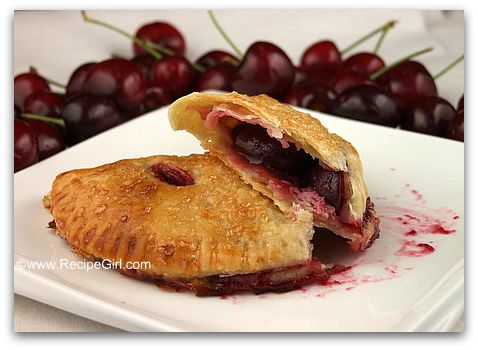 Fresh and warm out of the oven, these were fantastic little hand-pies. Slightly crunchy with a syrupy cherry filling tainted with lemon-flavor, we enjoyed these plain. They'd also be fabulous with a scoop of ice cream or a dollop of freshly whipped cream.


They were also amazing though the next day. I tucked one in my son's lunch, and he promptly showed off his little turnover to his friends at lunchtime. He told me that they were all entirely jealous of his homemade treat. My husband said that they were even better than McDonald's cherry pies (I'm pretty sure he was just kidding around, since they aren't really comparable at all 🙂 )
Our obsession with fresh cherries continues… I'm thinkin' muffins, cakes, gelato and jam! After all, I've got to utilize my 8-year old cherry pitter before his fascination with our new tool wears off.
This recipe can be found here: Fresh Cherry Turnovers
————————————————————————————
Other delicious-sounding fresh cherry recipes on the blogs:
Simply Recipes: Cherry Ice Cream with Chocolate Chips
Cafe Johnsonia: Cherry Pie
Baking Bites: Cherry- Cornmeal Cobbler