Easy family dinner ideas just got better with this classic Fried Chicken recipe. Simple and great paired with mashed potatoes or bacon wrapped green beans.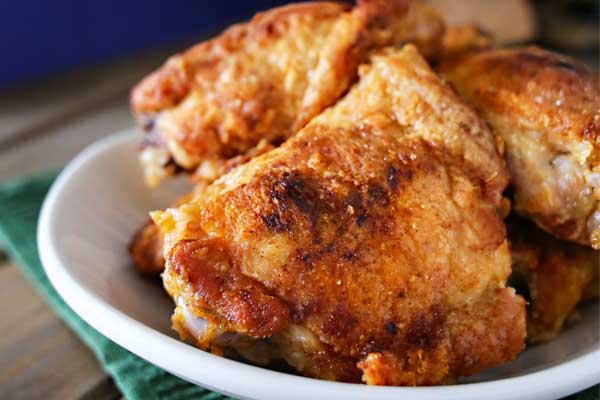 You know when you're just starting out and learning how to live on your own you usually don't eat all that well. This was the case for me. When I first moved out on my own I knew very little about preparing food for myself. So when I met my husband I was of little help in the kitchen. He is almost 8 years older than I am, so he had many years of figuring out how to feed himself before I came along. But in our early months together we still ate a whole lot of bachelor food. I knew I couldn't live like that for long. I may have known very little about cooking at the time, but I still could appreciate good food. The bachelor food wasn't it. So I started learning the basics and slowly but surely we started eating better. One of the first things I perfected was fried chicken.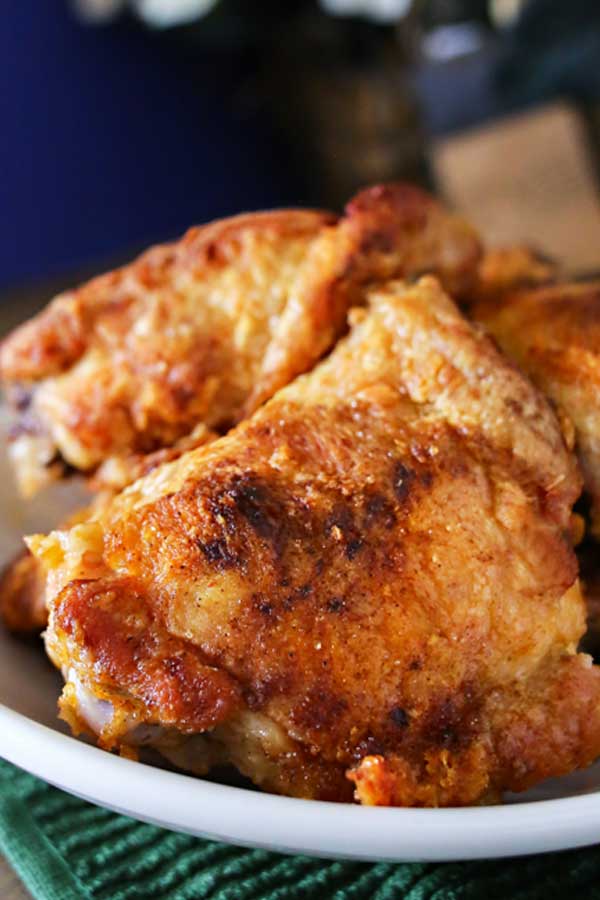 Now when I first started out, we had very little in the way of cooking utensils. The first time I made this, I actually limped along with some Lucite salad tongs to flip my chicken in the oil. It was bad. But they were all I had. Needless to say, as my equipment and my skills improved… so did this recipe. Over the years I have come up with many different ways to make this classic dinner dish. I even have an oven fried version, which is great. But this version is the first- the one I have been making for over 20 years.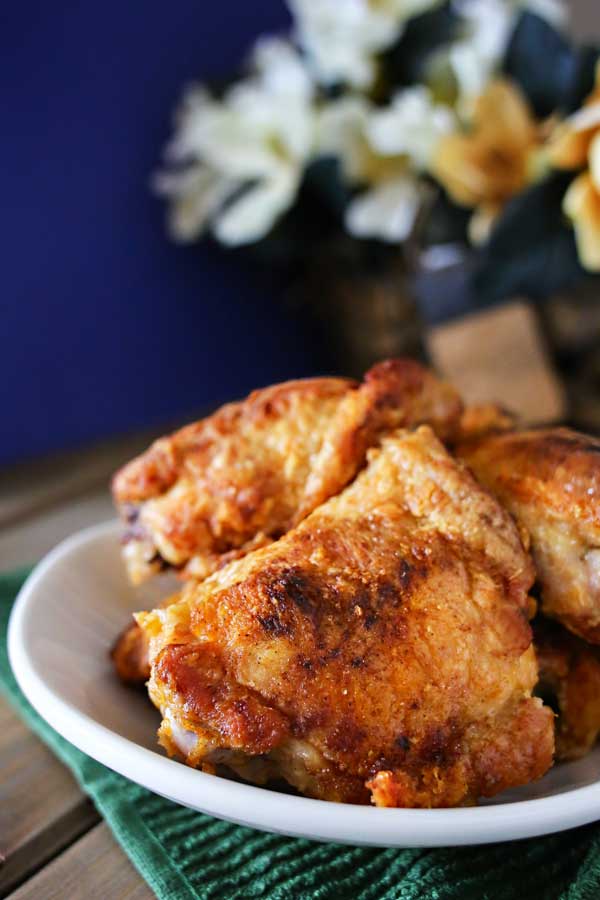 My fried chicken recipe is a family favorite. My kids will definitely leave the house not only knowing far more about cooking than I did, but I will make sure they have perfected this particular recipe to share with their families.
If you love simple and easy fried chicken… you will love this!
Fried Chicken
Yield:
8 pieces
Prep Time: 10 minutes
Cook Time: 45 minutes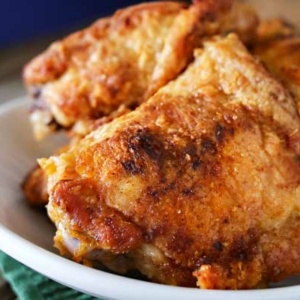 Ingredients:

1 package (usually about 8 pieces) chicken thighs with skin
3 cups all-purpose flour
1 tablespoon black pepper
1 tablespoon smoked paprika
1/2 tablespoon salt
Vegetable or Canola Oil for the pan

Instructions:

Combine the chicken,  flour and seasonings in a large gallon size zip top bag- seal and shake well until the chicken is coated.
Add oil to a large deep skillet until it's approximately 1/4-inch deep; heat over medium-high heat.
Carefully add the chicken to the hot oil and cook about 10 minutes or until light brown on all sides.
Reduce the heat to low, cover and simmer 35 to 40 minutes turning the chicken at least once or twice.
Cook until the juices run clear and the chicken reaches an internal temperature of 165 degrees.
Remove the lid during the last 5 minutes to crisp the chicken.
Remove from heat and transfer chicken to a paper towel lined plate to drain.

Tips:

If you are unable to cover the pan tightly, carefully add 1 to 2 tablespoons of water to your frying oil.
You can also add the flour mixture to a bowl and dredge your chicken that way, but I have found the zip top bag method to be quick, clean and easy.
SOURCE:  RecipeGirl.com
Don't miss these delicious side dish ideas to go along with your chicken!