This post is a continuation of the sharing of my Gourmet Club's Greek Dinner Party. The first post of appetizers & drinks can be found here.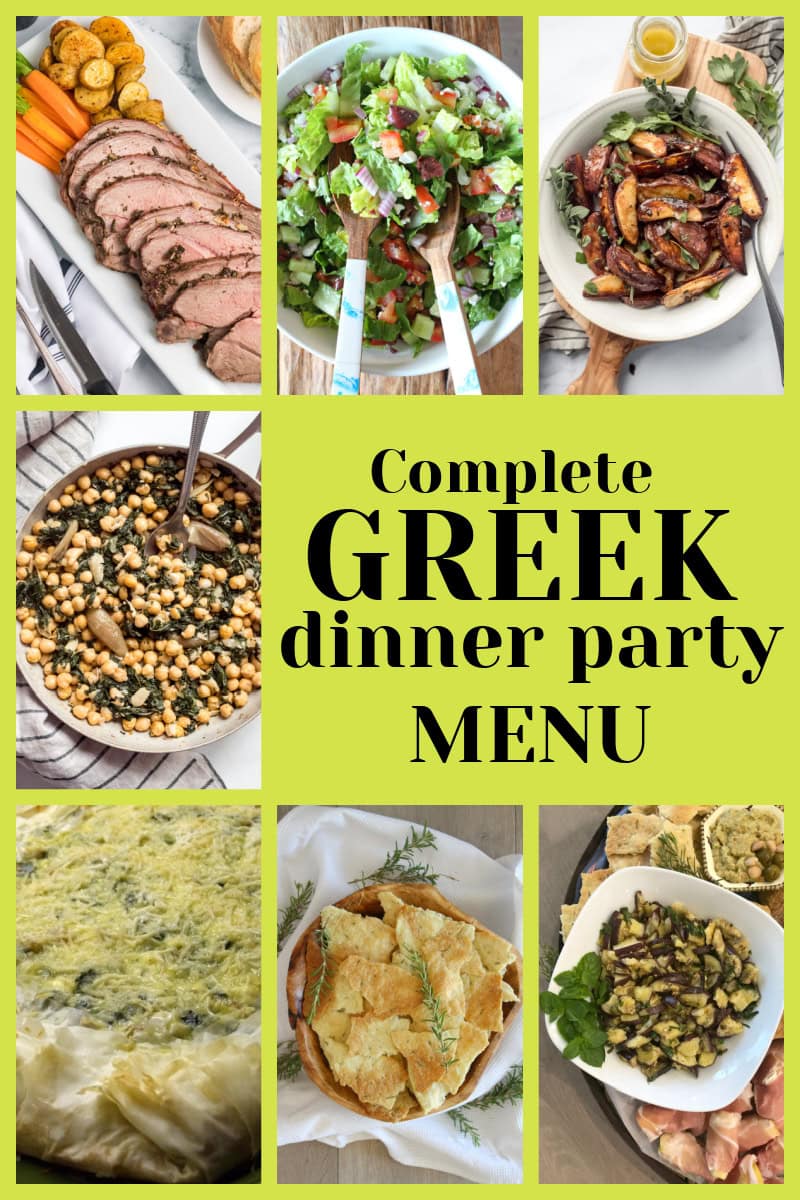 Thank you all for the nice compliments regarding my recipe choices and table settings. Many people asked where I purchase my dishes, etc. I'm quite fond of HomeGoods- I've had great luck there with great prices too. We also have a Crate & Barrel outlet near us that is full of wonderful, reasonably-priced goodies. All I can say is, it's a good thing I have a lot of cupboards.
Continuing on with the main part of the dinner… I've added more to the menu. Recipes can be found by clicking on the recipe titles.
Greek Dinner Party:

Cocktail:
Greek Mojitos

Appetizers:
Marinated Eggplant with Capers & Mint
Goat Cheese with Olives, Lemon & Thyme
w/ Crisp Rosemary Flatbread
Dried Fig Souvlaki
Starter:
Chopped Vegetable Salad with Feta & Olives
Main Course & Sides:
Leg of Lamb Roast with Garlic & Rosemary
Spinach, Feta & Pine Nut Phyllo Tart
Roasted Garbanzo Beans & Garlic with Swiss Chard
Greek Potatoes with Lemon Vinaigrette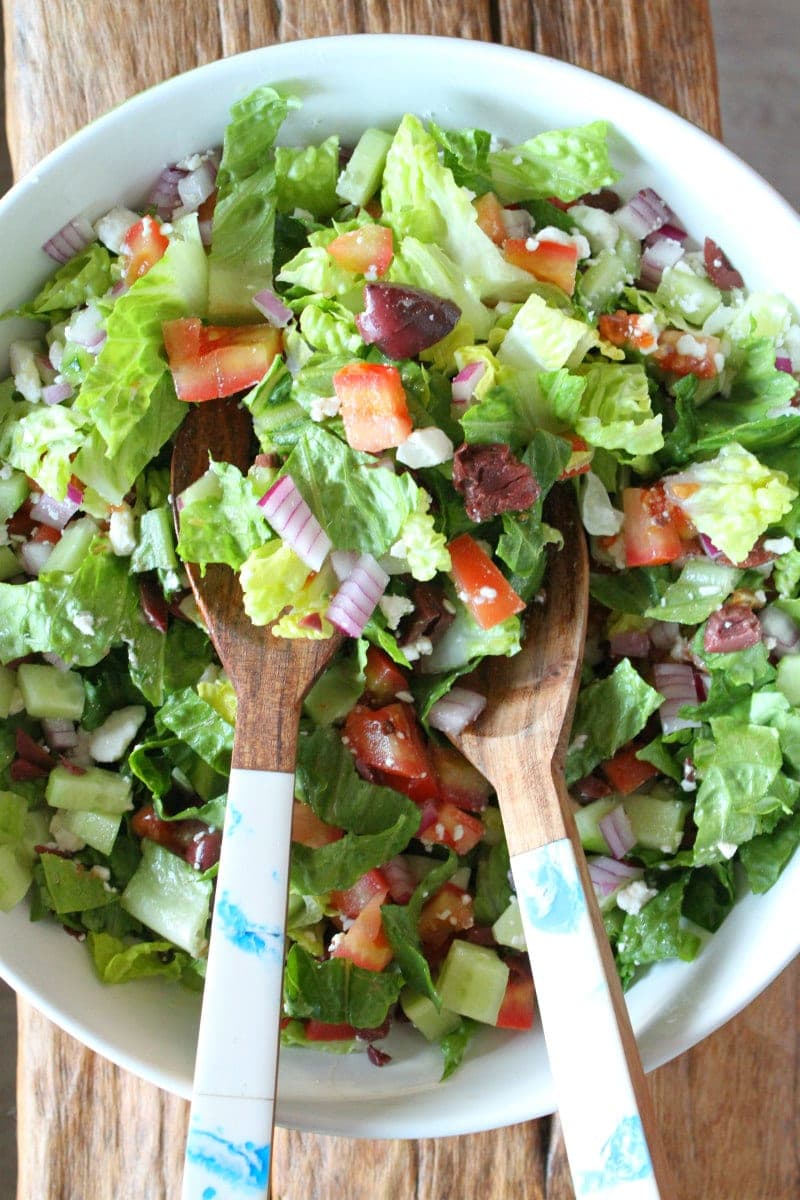 The salad was excellent. I loved how it was a 'chopped' salad (lettuce chopped finely)- it was a little different than the usual salad fare. Good start to the main meal.
I had a little table-topic activity on each person's place setting to participate in while everyone was eating their salads. Each was given a piece of paper with a picture of either a Greek god or Goddess, along with a little blurb of information about them. Each guest was to read it as if they were assigned to be that god or goddess. Here's an example: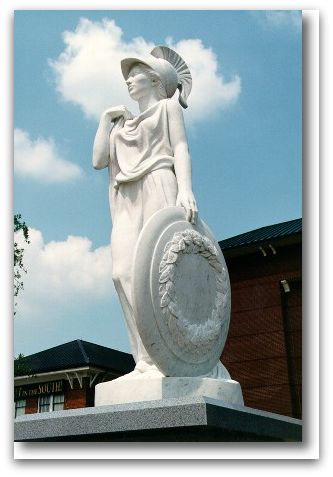 I am Athena- Goddess of Wisdom

I am the daughter of Zeus- I was born from his forehead when he swallowed my pregnant mother. I am known for being rational & intelligent.I was never married & have had no children (it is said that I remained a virgin all of my life). Uncle Poseidon & I competed for the affection of the Greek people. I gave them the gift of the olive tree, which provided shade, oil and olives.In return, they named a city after me: Athens.
Most of the Greek gods/goddesses were very sexual in nature and had some interesting bios explaining their many affairs with both male and female partners. The activity had us all giggling at the stories and it made for a fun start to our dinner.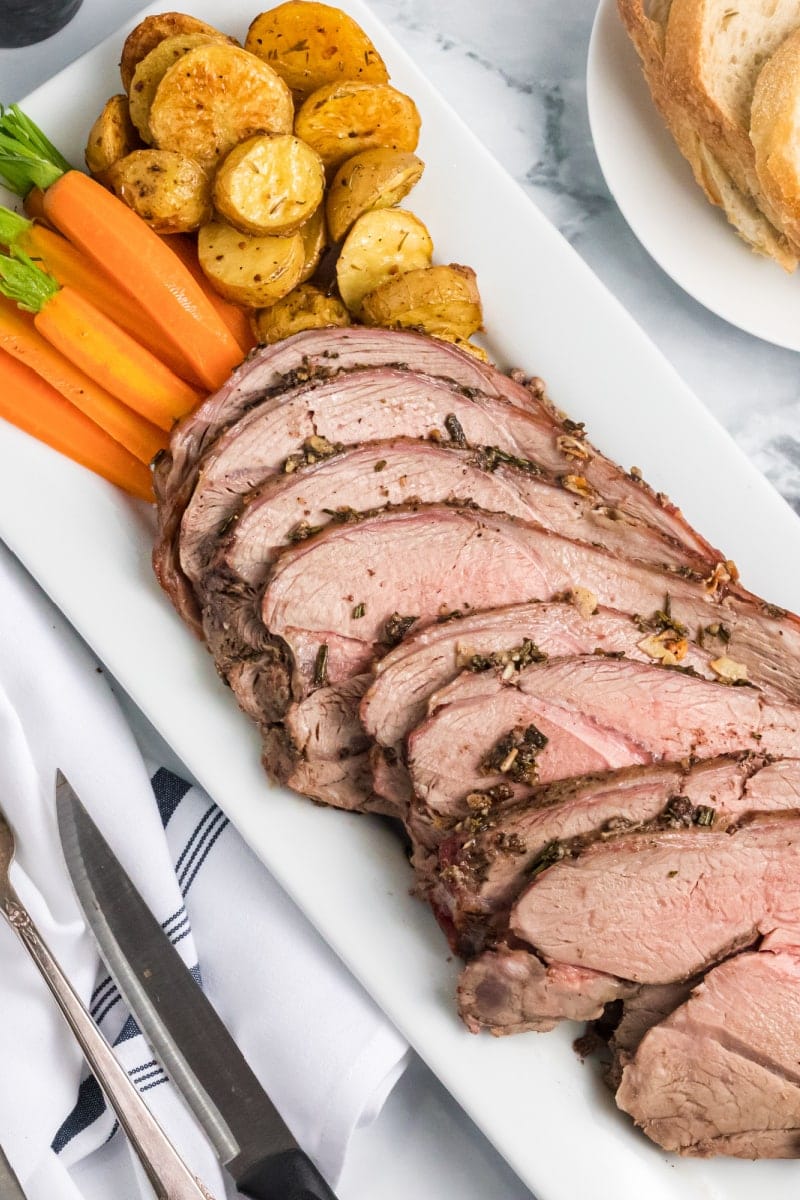 Special thanks to Peter of Kalofagas for helping me along with my 18 lbs. of lamb roasts! It was the day of the party and Peter was instant messaging me asking how it was going and giving me tips for roasting the lamb. Great guy, that Peter! The lamb was excellent. It was flash roasted at a high heat for a short time, and then heat turned down and roasted a bit more slowly until the end. We made a red wine sauce to spoon over the top of each serving.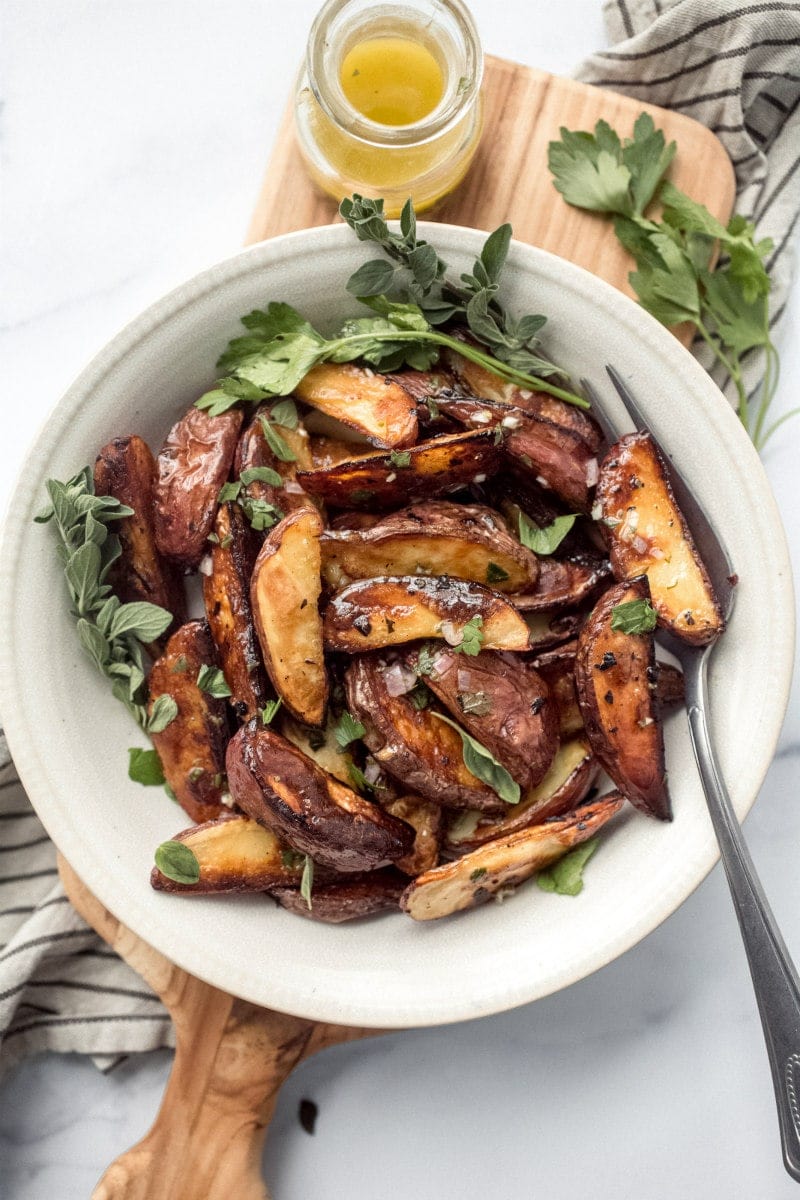 As if we weren't full enough, I added a potato side dish into the mix too! This is the PERFECT potato dish to make for a dinner party. You roast the potatoes ahead of time, let them cool to room temperature, then throw them in for a quick heat & crisp while your meat is resting. Drizzle the lemon vinaigrette on top and serve. So easy. And good too.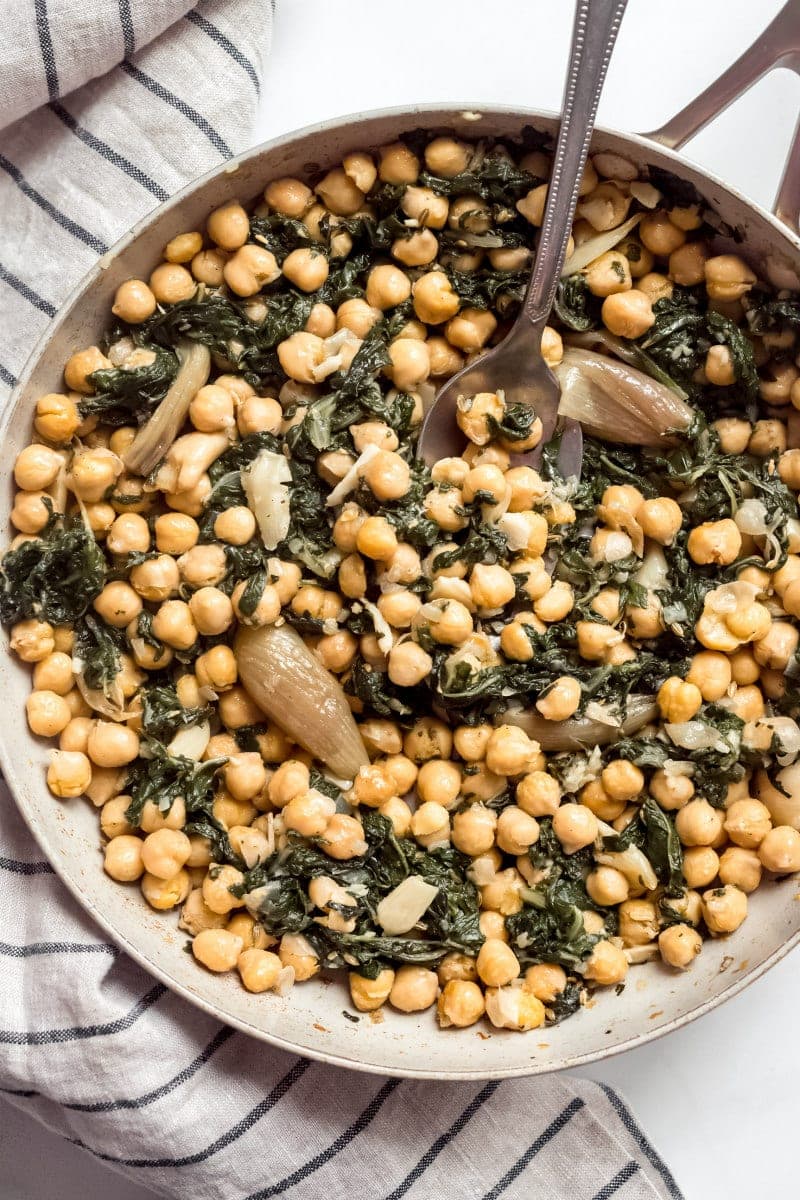 This one was also another big favorite. The garbanzo beans with the chard was just perfect. I remember having chard as a kid- fresh out of my aunt's garden (grains of dirt in there and all) and was disgusted by it. No more! This was fabulous.
*Recipes can be found by clicking on the recipe titles within the *menu* above.
Other posts that complete this dinner party can be found here:
Greek Dinner Party- Drinks and Appetizers
Greek Dinner Party- The Desserts