Each month, our neighborhood's Gourmet Club meets to share a themed dinner. We nix the kids and enjoy an evening full of great food, drinks and socializing with close friends. There are eleven couples in our group, but not all of us can attend every month. There were 14 of us sharing in our latest dinner: A Cuban Dinner Party.
One person hosts, chooses the theme & menu, and then asks what each person would like to bring. It's a nice reason to go shopping for new dishes and decor (to match your chosen theme!)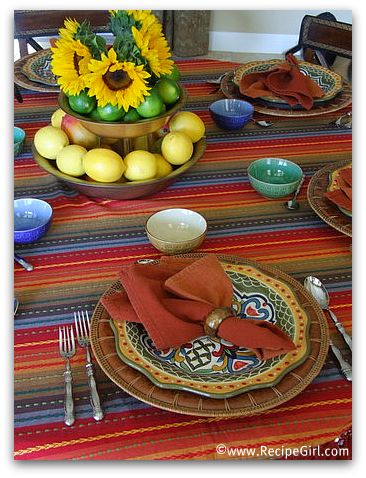 All recipes can be found by clicking on recipe titles:
Our full menu:
FEATURED BEVERAGE:
Mojitos
APPETIZERS:
Guava Paste & Queso Blanco on Crackers
Fried Calamari with Spicy Mayonnaise
Plantain-Wrapped Crab Cakes with Avocado Aioli
Yucca Fries with Cilantro Mayonnaise
MAIN COURSE:
Sangria-Roasted Pork
Vegetable Paella
Avocado & Onion Salad
DESSERT:
Tres Leches Cake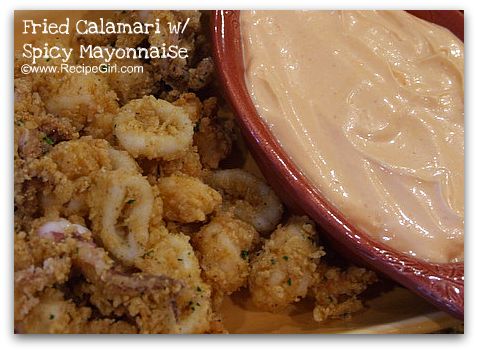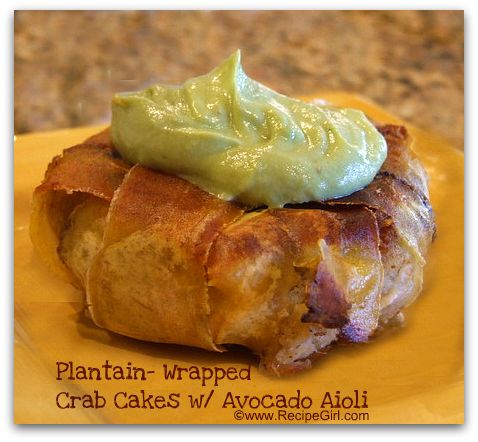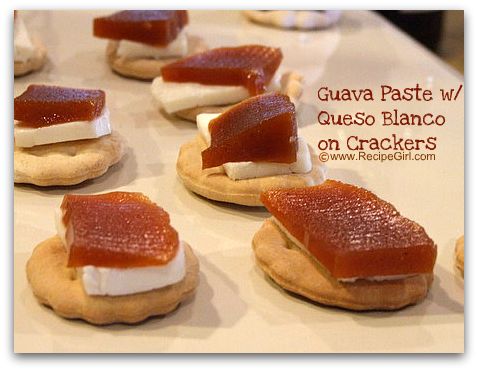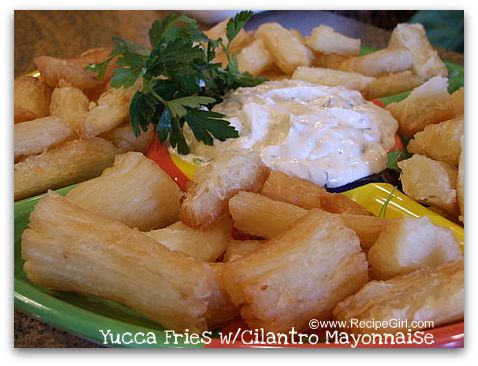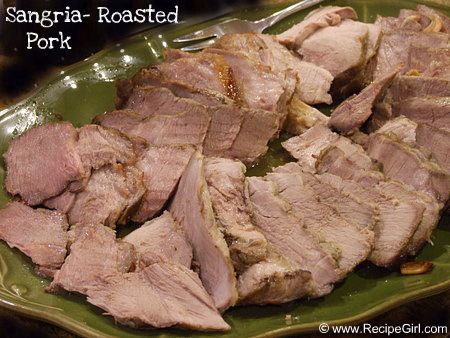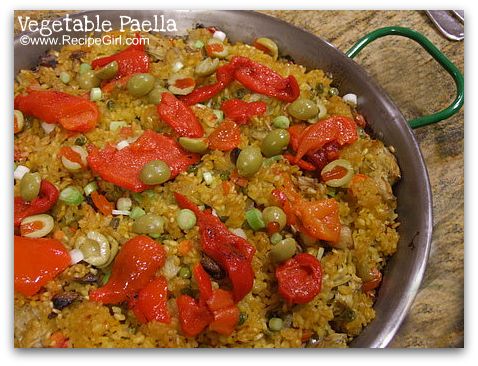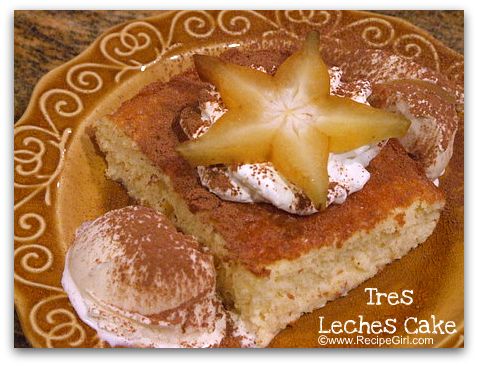 All was excellent!!!
Notes:
*Mojitos are a must- SO good.
*The guava paste/cheese combo is a classic cuban appetizer.
*I LOVED the yucca fries. It was my first time having had yucca, and everyone seemed to like these a lot.
*The crab cakes and calamari were also enjoyed.
*The Sangria pork was good- it surprisingly didn't have a lot of flavor to it, but you could reduce the sauce and serve it alongside. It was very tender. The vegetable paella and avocado/onion salad were excellent served with the pork.
*We served slices of the very rich Tres Leches Cake for each couple to share (topped with whipped cream & star fruit and a scoop of vanilla ice cream). We picked up the star fruit at Specialty Produce.  It was actually really delicious eaten in bites with the cake & cream.  Everyone loved the cake!
It was a very successful dinner, and I'm adding it to my dinner party menus.