This recipe has been featured in a post on The Recipe Girl blog: Get Out Those Muddlers- It's Mojito Time!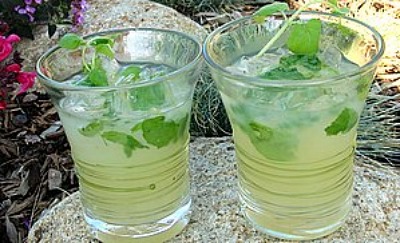 Yield: 12 servings (4 ounce servings)
Prep Time: 20 min
Mojitos
My all-time favorite cocktail- so refreshing w/ mint and sweet and bubbly.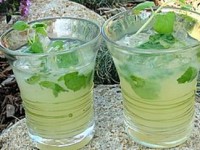 Ingredients:
1 bunch fresh mint leaves, stems trimmed off
1 cup granulated white sugar
2 cups lime juice, freshly squeezed
2 cups light rum
2 cups club soda
Directions:
1. In the bottom of a large pitcher, using a wooden spoon- crush the mint leaves, sugar and lime juice together. Stir in rum and club soda.
2. Serve immediately in individual glasses over crushed ice.
Tips:
*If you're not in the mood to squeeze a zillion limes to create two cups, try using Nellie and Joe's Famous Key West Lime Juice, which is available in most major supermarkets. Or you can at least use part Nellie & Joe's and part freshly squeezed.
Leave a Comment