This Portuguese Dinner Party Menu is one of my favorite gourmet dinner party menus for entertaining a few couples.  Ask everyone to bring one of the recipes on the menu and a bottle of red wine.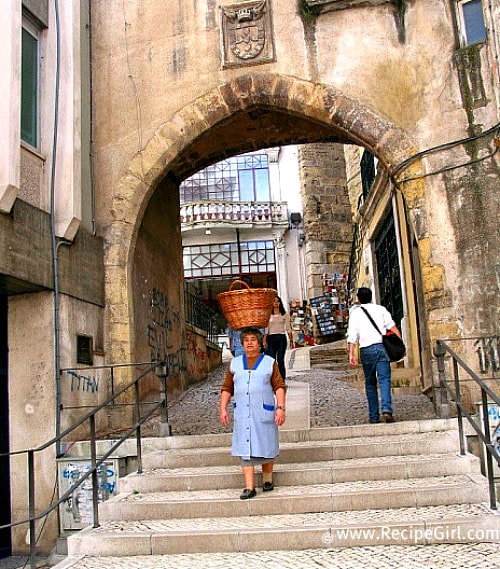 This menu was inspired by David Leite's cookbook, The New Portuguese Table: Exciting Flavors from Europe's Western Coast.
David Leite definitely did his homework on this one. He spent several years traveling and eating his way through Portugal, where he discovered many dishes that were updates on old Portuguese classics. His cookbook covers both classic and contemporary, tucking a few family favorites in there too.
The food photography in the book is well-shot, and there are gorgeous photos of Portugual throughout the book. Leite took the time to introduce each recipe and tell a story as to how the recipe came to be.
A few of the recipes that are on my list to make: Goat Cheese, Walnut & Honey Triangles, Azorean, Sausage & Bean Soup, Sea Bass with Fennel & Orange, Cheese-Stuffed Pork Tenderloin, Momma Leite's Braised Beef in Wine & Garlic, Black Olive Risotto, Portuguese Pizza and Rosemary Custard.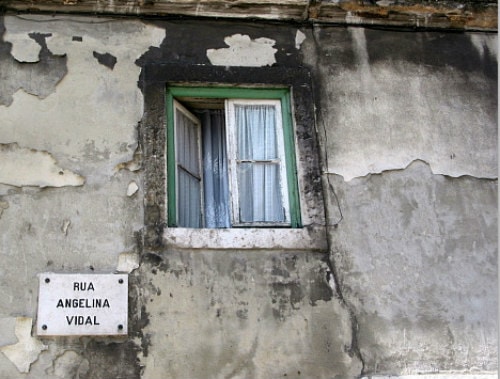 I was especially delighted to read that Leite spent some time in Lisbon. Though I haven't traveled there myself, my Mother and Aunt had quite the time in Lisbon researching our family's history and discovering that there was a street named after their great grandmother, who wrote for a Lisbon newspaper and was a well-known playwright and poet.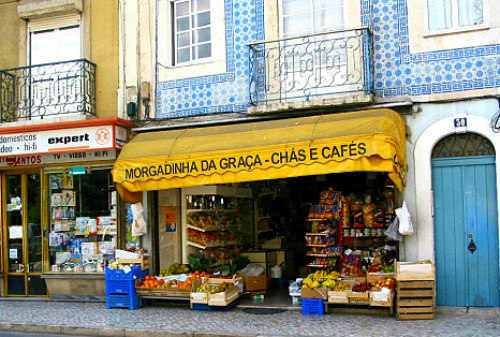 Colorful tiles on the buildings are quite common in Lisbon.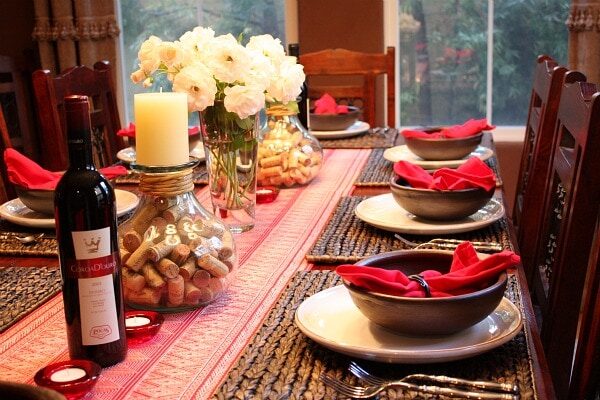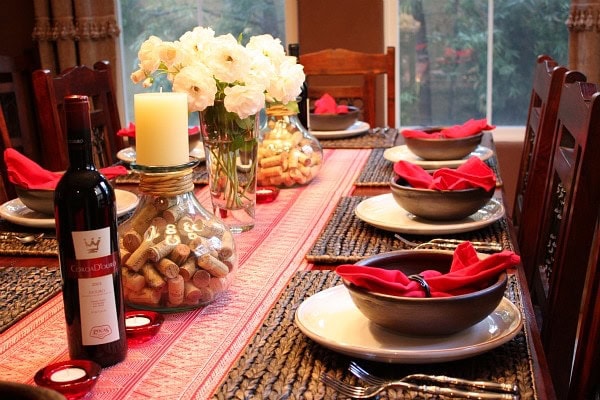 Leite's cookbook inspired me to put together a Portuguese Dinner Party menu for eight. When I think of Portugal, I picture cobblestone streets, rustic buildings with colorful tiles and wine.  With those images in mind, I created my table setting.
I never throw away my wine corks, which came in handy for this party.  I bought a couple of glass vases with wide necks, filled them with corks, wrapped raffia around the neck & topped them each with a candle.  It was simple and cheap.
My Peruvian friend had these gorgeous brown ceramic bowls that she had hauled back with her from South America, and I knew those would be perfect for the main dish.  Red added the bit of color needed to make the party festive and warm.
We went with Spanish wines and classic sangria for drinks.  This is a typical menu of what you might find in Portugal.
Click here for a printable .pdf copy of the Portuguese Dinner Party Menu:
Portuguese_Dinner_Party_Menu
Portuguese Dinner Party Menu:
Featured Beverage:
Appetizers: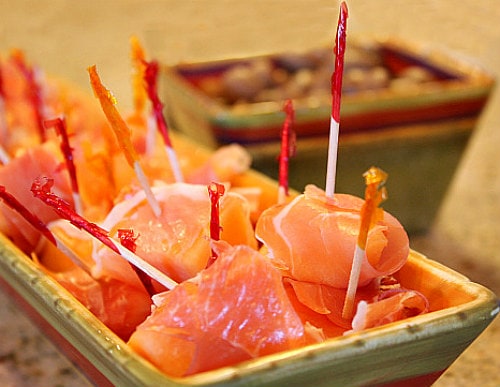 Smoked Ham with Melon (presunto com melao)
No recipe for this one… just wrapped prosciutto di Parma around chunks of cantaloupe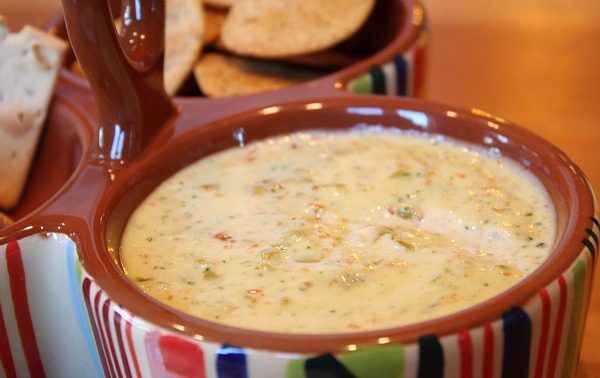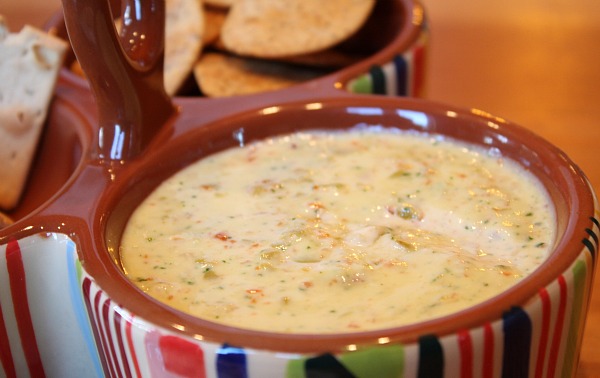 Green Olive Dip (pate de azeitonas verdes)- from Leite's cookbook
Salad:
Main Dish: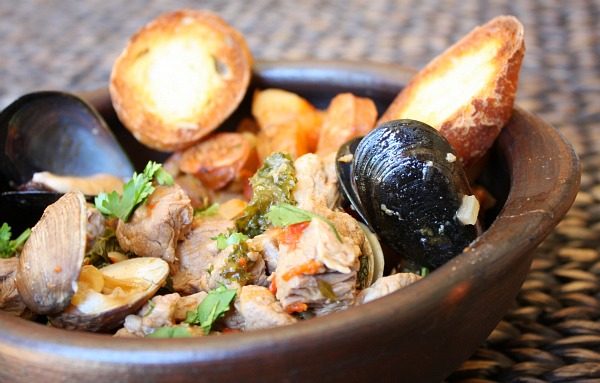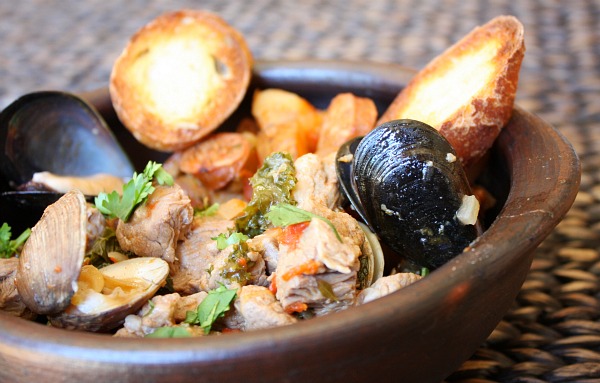 Pork Stew with Clams, Mussels and Spicy Red Pepper Sauce and Garlic Toast

Roasted Portuguese Potatoes with Smoked Sausage and Tomato
Dessert: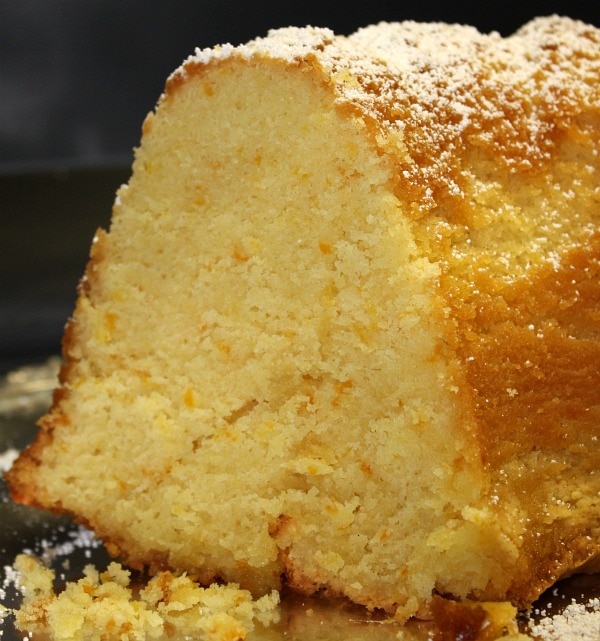 Orange Cake– (Bolo de Laranja) from Leite's cookbook
The sangria is excellent to sip while munching on Leite's Green Olive Dip, which is silky and creamy and perfect with flatbread.  Pick up some red wines from Portugal to drink with dinner, and everything on the menu will be devoured eagerly and will be well-received.
The pork turns out pull-apart-tender, and it is served over the roasted potatoes and sausage, which makes for a nice, hearty stew.  The roasted vegetable salad (no lettuce) is a good addition too.  Made with olive oil and fresh oranges, the Orange Cake is especially out-of-this-world moist and delicioso (my favorite recipe of the dinner party).
All of the recipes featured can be found by clicking on recipe titles above.
Disclosure:  These is an Amazon affiliate link included in this post.