A simple rub- these are delicious:  Garlic and Oregano Pork Ribs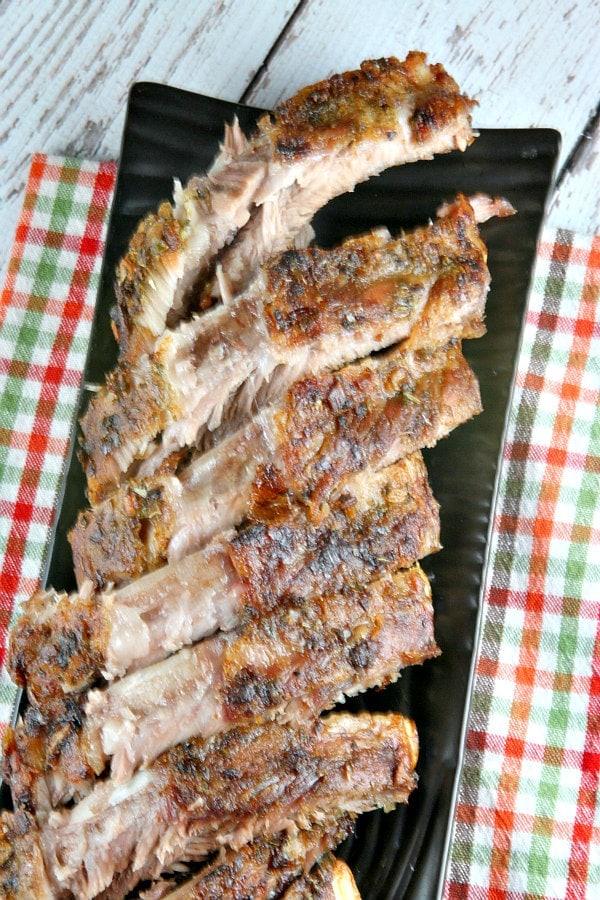 Garlic and Oregano Pork Ribs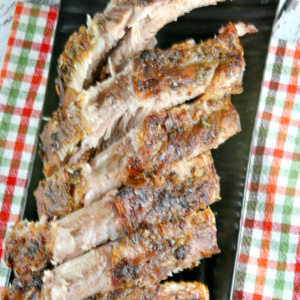 Yield:
4 servings
Prep Time:15 minutes
Cook Time:2 hours
Ingredients:
3 pounds pork ribs
5 cloves garlic, finely chopped
3 tablespoons fresh chopped oregano
1 teaspoon cayenne pepper
2 teaspoons kosher salt
1/4 cup extra- virgin olive oil
Directions:
Pre-heat oven to 400 degrees F.
Place the ribs in roasting pan or on a greased baking sheet in one layer.
In a bowl, combine remaining ingredients and mix well. Rub both sides of the ribs with the mixture, coating evenly.
Roast in the oven for 1 hour, then flip and roast for one more hour. Remove and let rest, covered, for 10 minutes.