Make- Ahead Mashed Potatoes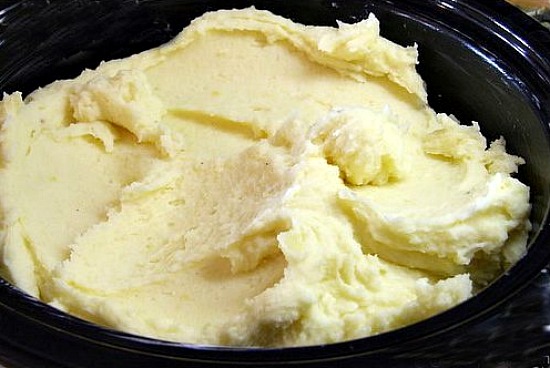 Yield: 12 servings
Prep Time: 15 min
Cook Time: 50 min
Make- Ahead Mashed Potatoes
This is a terrific recipe for those who get nervous about preparing a lot of recipes on Thanksgiving Day. If you have a crockpot, you can make them ahead of time and just warm them in a buttered crockpot until they're ready to serve. So easy!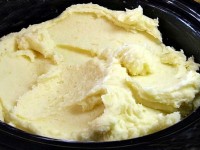 Ingredients:
5 pounds Yukon Gold potatoes, peeled, boiled & mashed
6 ounces cream cheese
8 ounces sour cream
1/2 cup milk or half & half
2 teaspoons onion salt
ground black pepper to taste
Directions:
1. Combine all ingredients in a large bowl; mix well using an electric mixer. Place in a large, buttered casserole dish.
2. If serving right away, cover and bake in a preheated oven at 325°F. for 50 minutes.
Tips:
*It's ok to lighten this recipe up a little by using low fat cream cheese and light sour cream.
*You can make this recipe several days ahead and store in the fridge. If baking cold, let stand at room temperature for 30 minutes first.
*If you're lacking oven space, start warming this in a well-buttered crockpot earlier in the day.
27 Responses to "Make- Ahead Mashed Potatoes"
Leave a Comment