Here's a classic recipe for Gingerbread: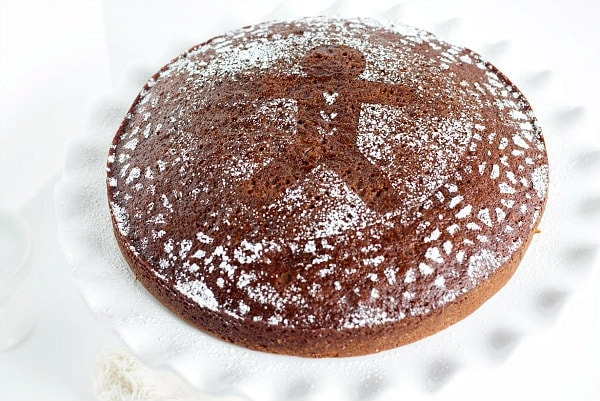 It's a simple, festive and delicious holiday cake!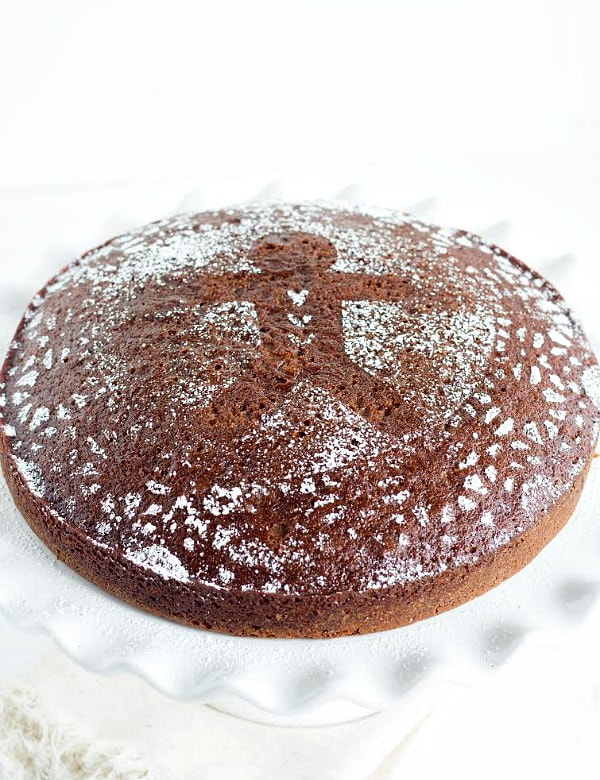 Decorate the top with a simple powdered sugar sprinkle… in using a gingerbread pattern if you wish!
Gingerbread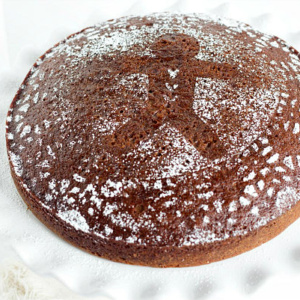 Yield:
8 servings
Prep Time: 20 minutes
Cook Time: 25 minutes
Ingredients:
1/4 cup (1/2 stick) salted butter, at room temperature
1/4 cup granulated white sugar
1 large egg
1/2 cup light molasses
1 1/4 cups all-purpose flour
1 teaspoon baking soda
1 teaspoon ground ginger
1/4 teaspoon salt
1/4 teaspoon ground nutmeg
1/2 cup hot water
powdered sugar
Directions:
Preheat the oven to 350 degrees.  Grease and lightly flour a 9-inch diameter cake pan.
Use an electric mixer to combine the butter, sugar and egg in a large bowl until well blended. Beat in the molasses. Whisk together the flour, soda, ginger, salt, and nutmeg.. Add to the egg mixture in two parts alternately with the hot water. Mix until smooth.
Spread into the prepared pan.
Bake 25 to 30 minutes, or until a toothpick inserted in the center comes out clean.
Cool in pan on a rack until just warm to touch (about 15 minutes). Turn cake onto the rack. Set serving plate over cake and invert together so the top of the cake is up.
Just before serving, sift powdered sugar over the top.
Tips:
*If you wish, you can use a stencil to create a powdered sugar design on top of the cake.
SOURCE: RecipeGirl.com
Here are a few more holiday cake recipes you might enjoy: