Here is a delicious cookie recipe that is sensitive to those who are unable to eat gluten or dairy:  Gluten Free Dairy Free Oatmeal Chocolate Chip Cookies.  My family can eat both gluten and dairy, but we make these for friends who cannot… and we happen to love them too!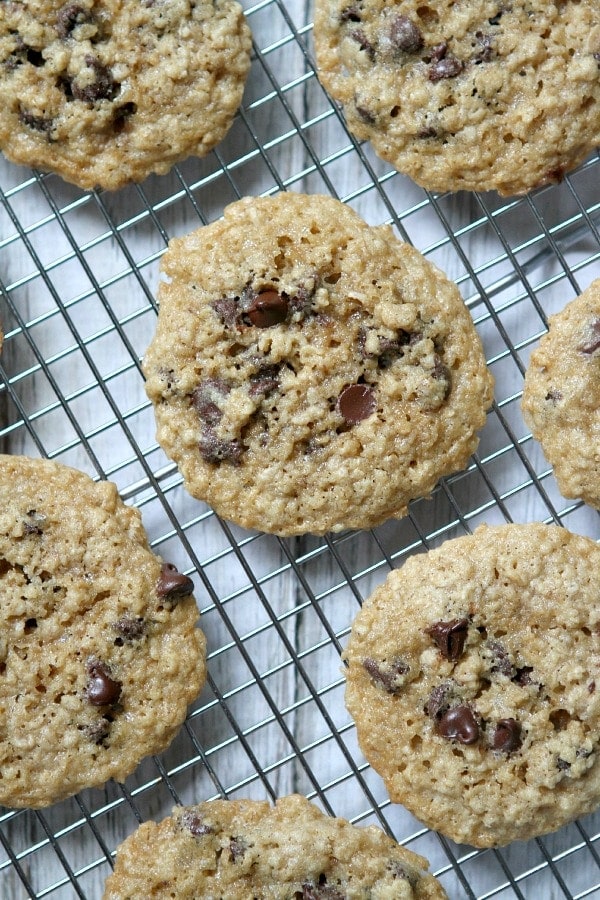 Gluten Free, Dairy Free Oatmeal Chocolate Chip Cookies
Yield:
3 1/2 dozen
Prep Time: 15 minutes
Cook Time: 12 minutes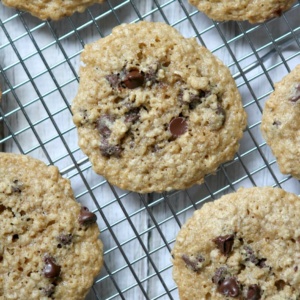 Ingredients:

1 cup (2 sticks) Earth Balance (dairy free) margarine
1 cup packed brown sugar
1/2 cup granulated white sugar
2 large eggs
1 tablespoon vanilla extract
1 1/4 cups gluten-free flour blend (use a dairy free brand)
1 teaspoon salt
1/2 teaspoon baking soda
3 cups gluten-free quick cooking oats (I use Bob's Redmill)
1 1/2 cups GF DF chocolate chips (I use Enjoy Life or Chocolate Dream brand)

Instructions:

Preheat the oven to 325 degrees F.  Line baking sheets with silpat mats or parchment paper.
In a large bowl, use an electric mixer to combine the margarine and sugars.  Then mix in the eggs and vanilla.
In a separate medium bowl, whisk together the flour, baking soda and salt.  Mix the dry ingredients into the wet.  Then stir in the oats and chocolate chips.
Drop dough by rounded tablespoon onto the prepared baking sheets.  Bake for about 12 minutes for a softer, chewier cookie... 13 or 14 minutes for a crispy cookie.  Let cool completely.  Store in a covered container, or freeze for munching later.
SOURCE:  RecipeGirl.com
Here are a few more gluten-free, dairy-free cookie recipes you might enjoy: