Today is my (gluten-free) Mommy's birthday. So I figured we'd better celebrate with some cookies- Gluten Free Molasses Crinkles!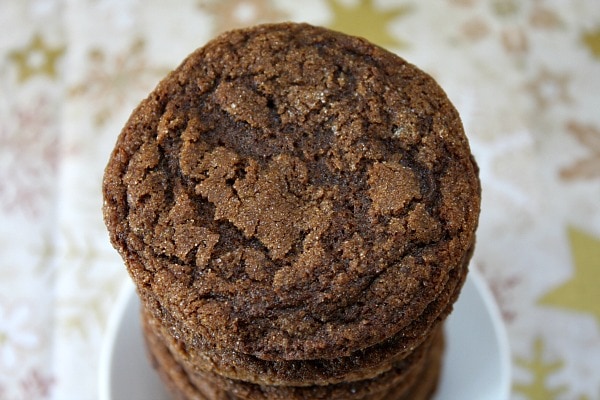 This recipe is adapted from Gaby's Mom's Molasses Cookie recipe, which Gaby made gluten-free herself. I went one step further and used flours recommended from Jeanne.  Mom despises the soft texture of most gluten-free cookies, so my mission was to make something NOT SOFT!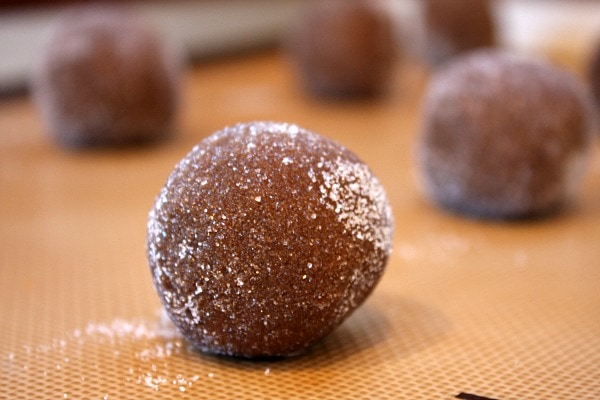 These little cookies are super easy to put together.  The spiced-up molasses dough is chilled and then rolled into balls, then rolled into sugar.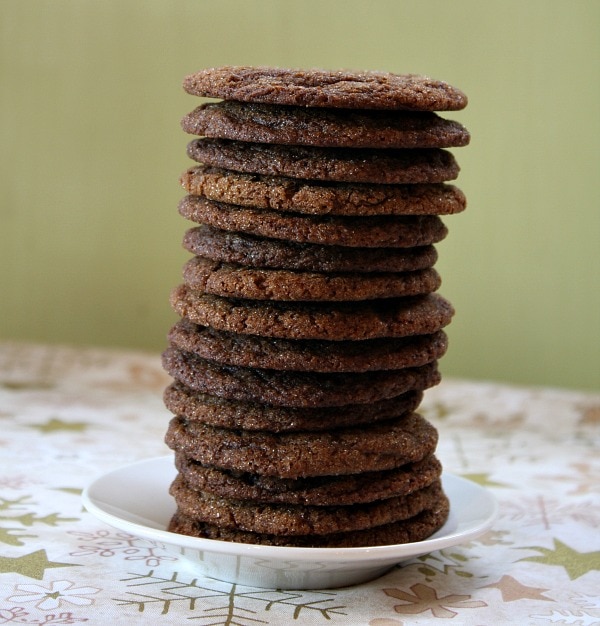 They bake up flat and chewy… not crunchy, but not soft in any way.  These are a solid cookie.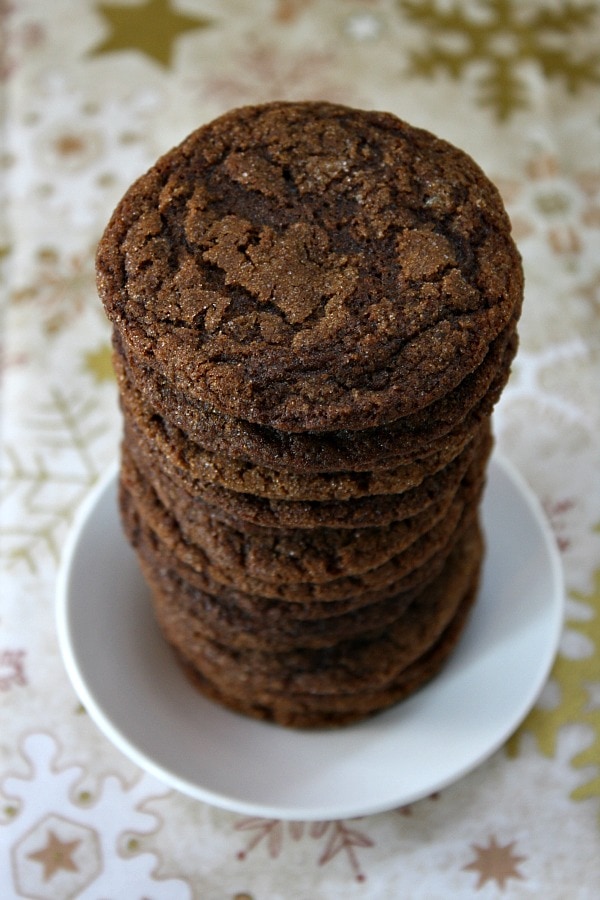 And they still get the crinkles that molasses cookies are supposed to get!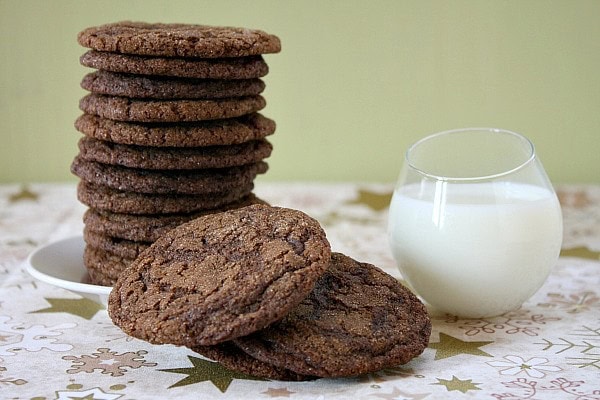 I brought these to a party of unsuspecting gluten-eaters, and no one noticed that there was anything different about these gluten-free cookies.  They were gobbled up in no time flat.  I preferred to dunk mine into ice cold milk.  They'd be a sturdy enough cookie to make ice cream sandwiches with too.  We kept a few in the freezer, and they have been completely wonderful and fresh defrosted a couple of weeks later.  Surprise your gluten-free friends this holiday season with cookies that taste like normal full-of-gluten cookies.  This recipe is a keeper 🙂  Happy Birthday Mom!
Gluten Free Molasses Cookies
A delightfully chewy molasses cookie.
Yield:
About 2 dozen cookies
Prep Time: 15 min + chill time
Cook Time: 10 min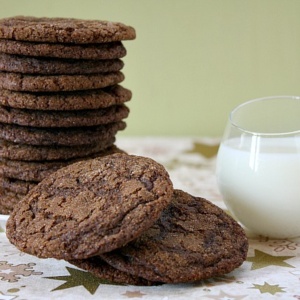 Ingredients:

1/2 cup + 2 tablespoons brown rice flour
1/2 cup + 2 tablespoons white rice flour
1/2 cup tapioca flour
1/2 cup sweet rice flour
2 teaspoons baking soda
1 teaspoon baking powder
1 (scant) teaspoon xanthan gum
1/2 teaspoon ground cloves
1/2 teaspoon ground ginger
1 teaspoon ground cinnamon
3/4 cup (1 1/2 sticks) salted butter, melted
1 cup granulated white sugar
1 large egg
1/3 cup dark molasses
additional small bowl of sugar for rolling

Instructions:

1. In a medium bowl, mix dry ingredients- flours through cinnamon.

2. In a large bowl, use an electric mixer to combine butter and sugar. Blend in the egg and then the molasses. Add in the dry ingredients, a little at a time, until you can no longer see any streaks of flour. Cover the bowl with plastic wrap and refrigerate for at least 4 hours.

3. Preheat oven to 350 degrees and line cookie sheets with parchment paper or silpat mats. Scoop out a spoonful of the dough, roll it into a ball with clean hands and roll it in the bowl of sugar. Place it on the cookie sheet and continue with the remaining cookie dough. Bake for 10 to 12 minutes, or until the cookies are crackled and set. Let the cookies cool for 10 minutes on the cookie sheet, then remove them to a wire rack to cool completely.

Tips:

*These cookies freeze well. Just store them in a covered container.

Source: RecipeGirl.com (with inspiration from <a href="http://www.artofglutenfreebaking.com/2009/11/the-story-behind-my-gluten-free-flour-mix/">The Art of Gluten Free Baking</a> and adaptations from What's Gaby Cooking