This recipe has been featured in a post on The Recipe Girl blog: Greek Dinner Party- Drinks & Appetizers.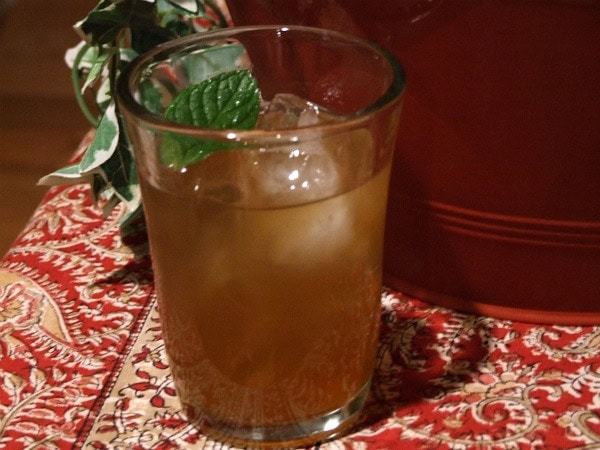 Greek Mojito
This is an interesting cocktail. We've tried all kinds of mojitos before and these are very different since they used the Greek liqueur in place of rum. We prefer to use less lemon/lime juice to make them a little more sweet. Just a splash of club soda is all you need.
Yield:
1 cocktail
Prep Time: 10 min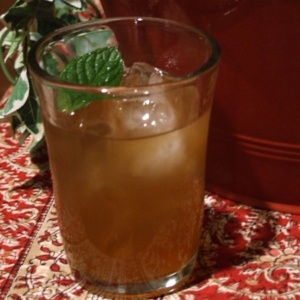 Ingredients:

4 sprigs fresh mint
2 teaspoons brown sugar
1/2 ounce lime juice, freshly squeezed
1 1/2 ounces Metaxa
1/2 ounce lemon juice, freshly squeezed
ice
1 ounce club soda, chilled

Instructions:

In a cocktail shaker, muddle the mint with the brown sugar and lime juice. Add the Metaxa, lemon juice and ice. Shake well and strain into an ice-filled highball glass. Top with a splash of the club soda.

Tips:

*Use less lemon/lime juice if you prefer a sweeter drink.
*Metaxa is a special Greek Liqueur. I found it at a well-stocked liquor store.