These Grilled Shiitake Skewers are the perfect summer side dish.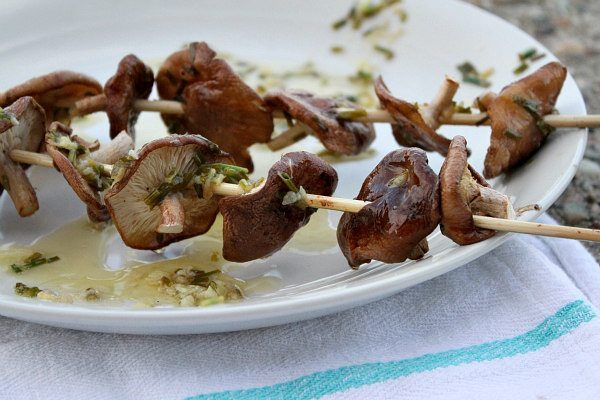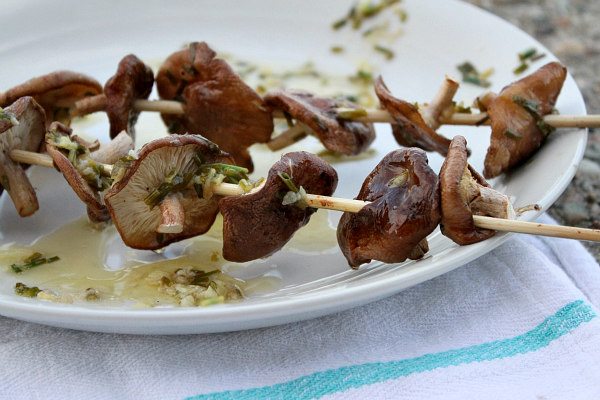 These are shiitake mushrooms that are brushed with herb butter while grilling.  We like to throw these on the grill to serve these as a side dish to grilled meats in the summertime.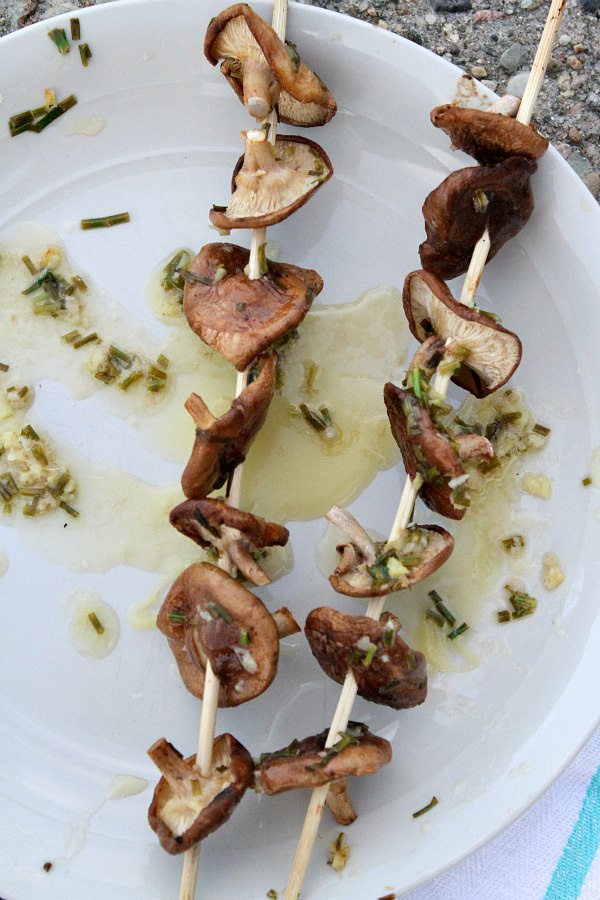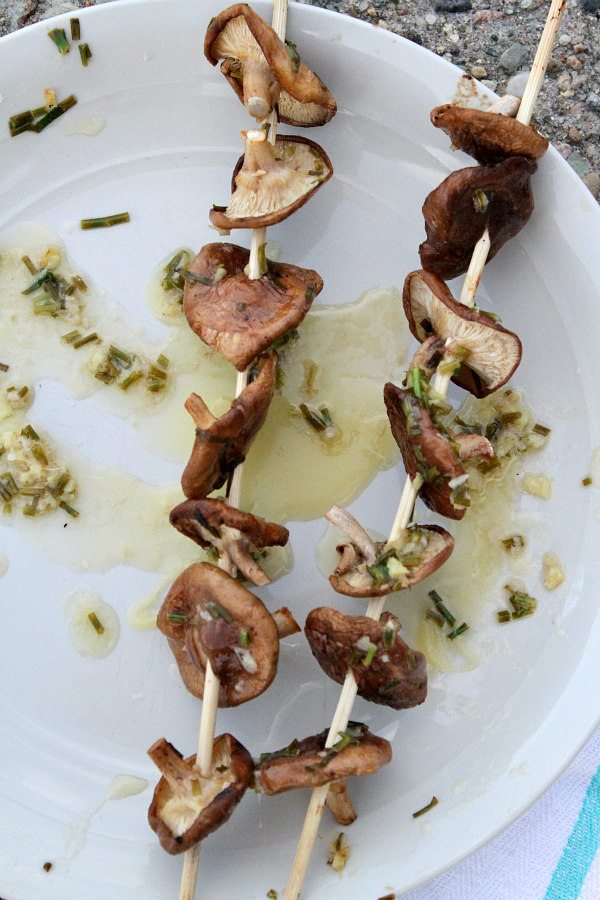 Grilled Shiitake Skewers
Yield:
6 servings
Prep Time: 10 minutes
Cook Time: 5 minutes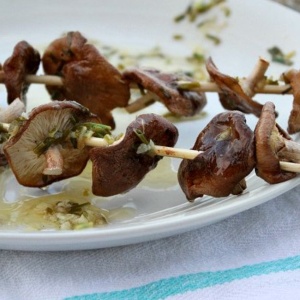 Ingredients:

24 Shiitake mushrooms (stems cut off)
12 bamboo skewers
1/2 cup (1 stick) butter
5 cloves garlic
1 tablespoon finely minced fresh ginger
1 bunch chives, chopped
1 medium lemon, juiced

Instructions:

Heat grill.
Run the skewer through the flat surface of each mushroom, place three or four mushrooms on each skewer.
In small saucepan, combine butter, garlic and ginger and cook until butter melts and garlic sizzles (about 2 minutes). Remove from heat and add chives and lemon juice. Brush mushrooms with the seasoned butter and grill until heated through, about 2 minutes.
SOURCE: RecipeGirl.com