This is a review of the Hilton Lake Las Vegas Resort and Spa: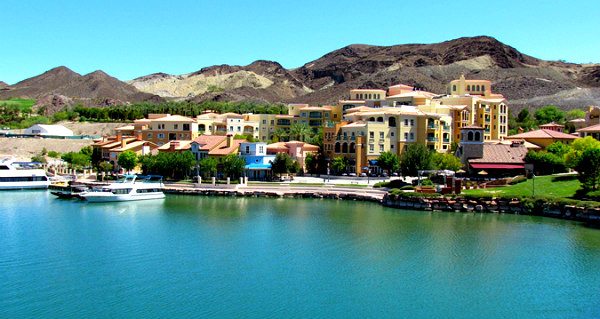 Some friends of ours hosted a big event at this resort, so my husband and I flew in to Vegas to attend.  I had never stayed anywhere but the strip in Vegas… so it was a delightful surprise to find this place!  It's a resort that sits on the edge of a man made lake.  And it's only about 20 minutes from the strip!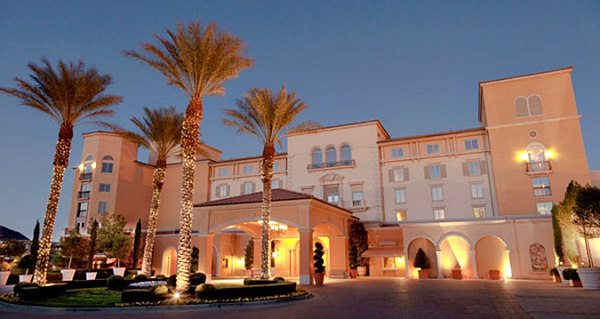 Here's the entrance to the hotel.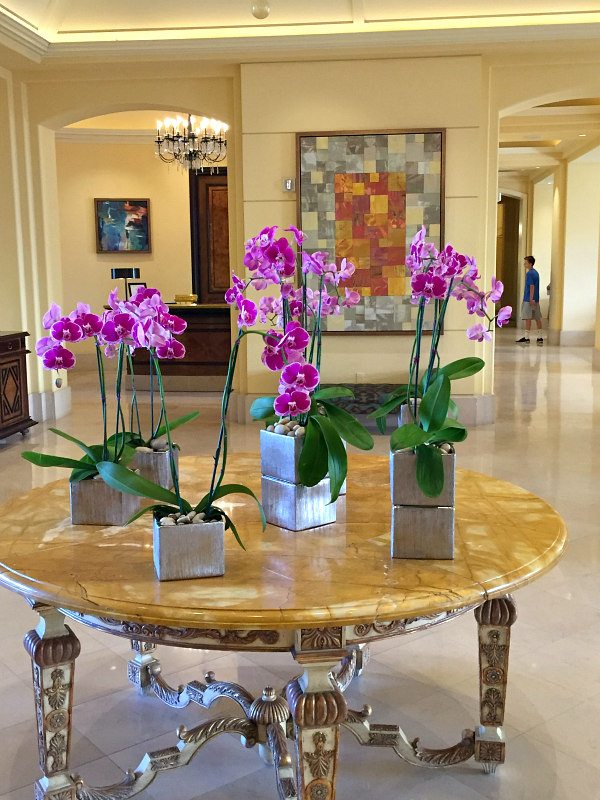 The hotel has a clean, quiet, relaxing vibe going on.  The lobby is beautiful…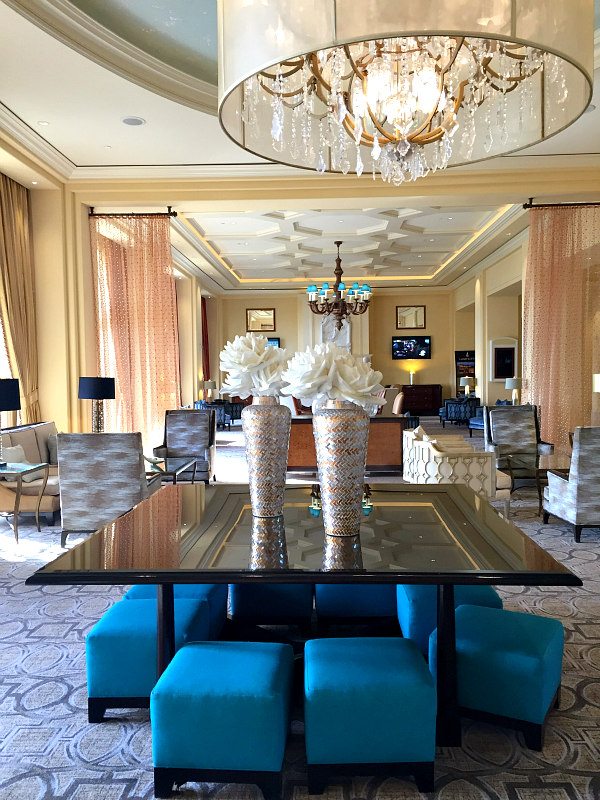 … with lots of comfortable seating and a bar with a casual menu.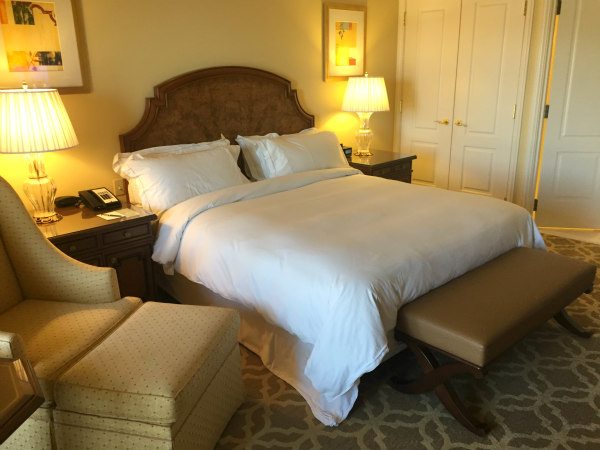 My husband surprised me with a suite.  The bed was super comfortable and cozy.  I love that there were two closets (I didn't have to share!)  There was a balcony off the bedroom.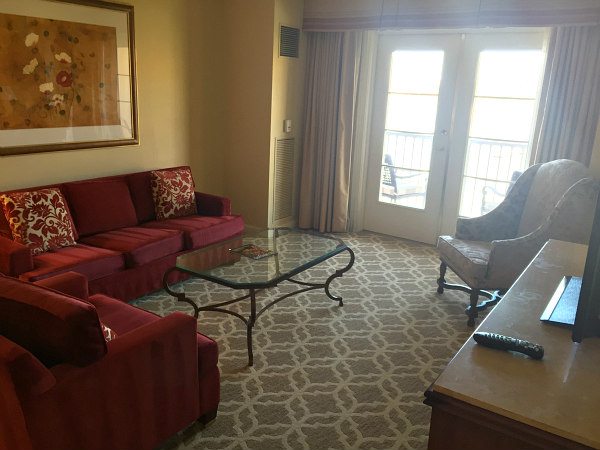 The suite we were in was huge– plenty of couches, a large desk area and a coffee/bar set-up and 2nd bathroom in the living room area.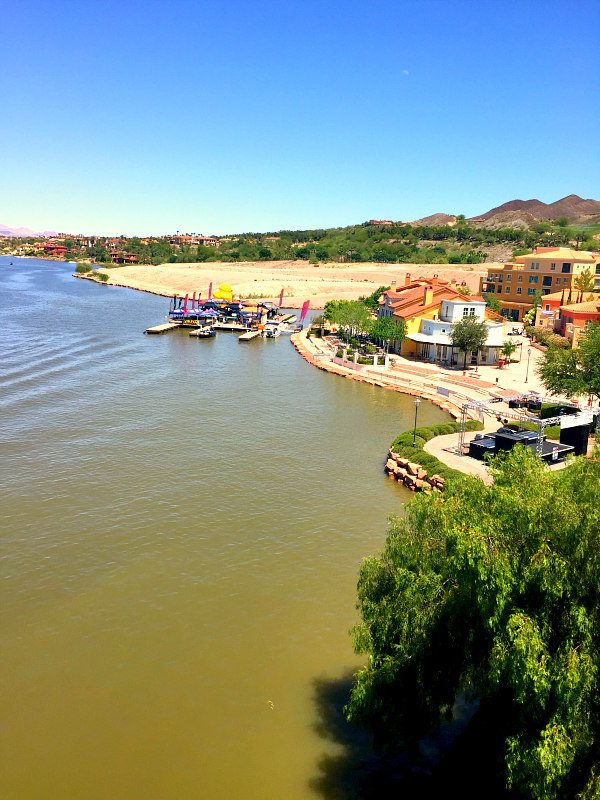 There was a balcony off the living room too… and this was our view!  There were a lot of people waterskiing and wake boarding on the lake (it was 100 degrees!)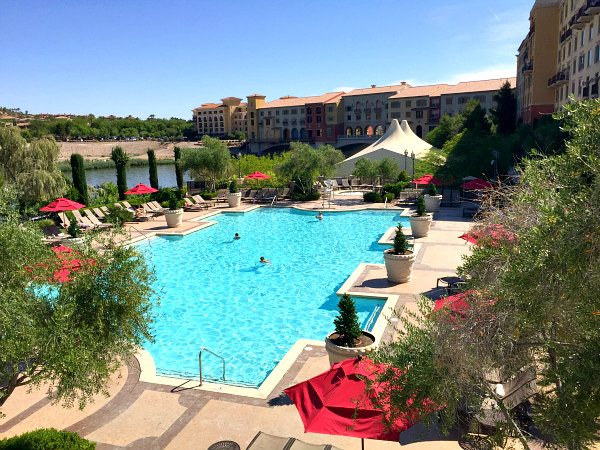 Since it was soooo hot there, we unpacked our things and went directly to the pool.  The pool area was fairly big.  There were a lot of people there, but we didn't have any trouble finding lounge chairs (beach towels provided).  They offer a few large cabanas for rent- a good idea if you have a group of people since it's nice to get everyone out of the sun.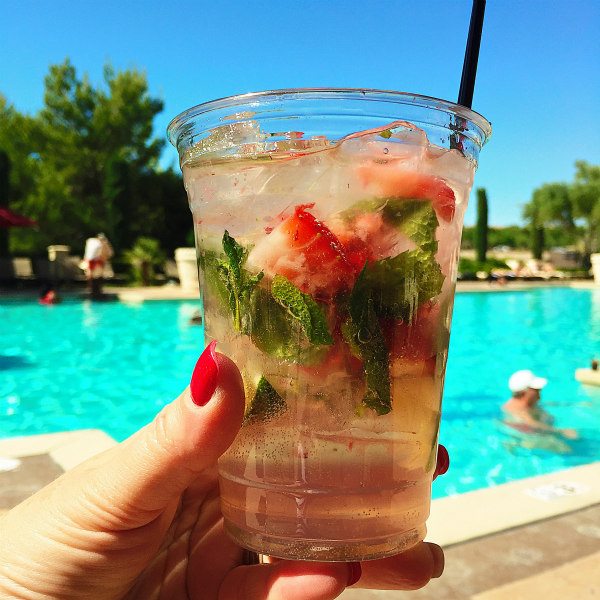 There are pool waitresses who come around and take your drink and food orders and deliver it all to you.  We sipped Strawberry Mojitos and sampled a burger and a salad (the food was quite good).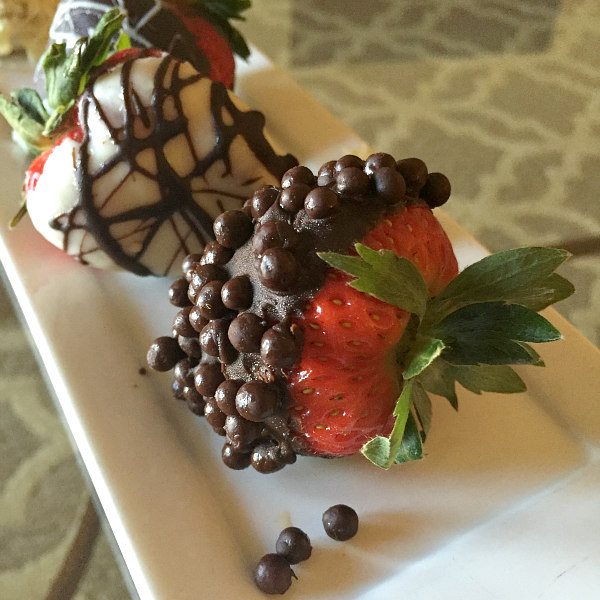 When we returned to our room, a tray of chocolate-dipped strawberries was waiting for us (a surprise from the concierge!)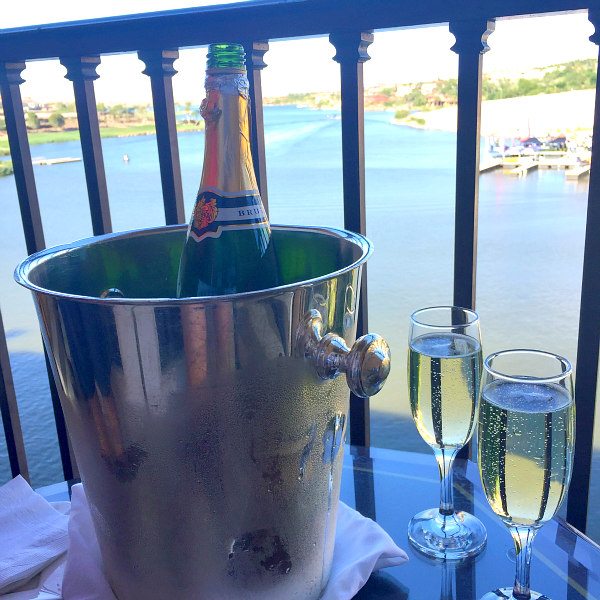 They left a bottle of champagne too!  We sat on our balcony and enjoyed the lake view.  Heavenly!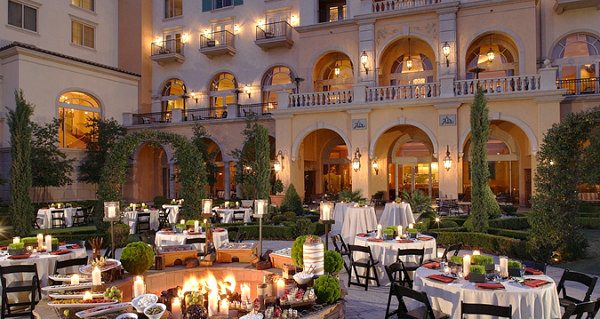 Our friends held their evening party in this interior courtyard of the hotel.  It was a lovely place to gather.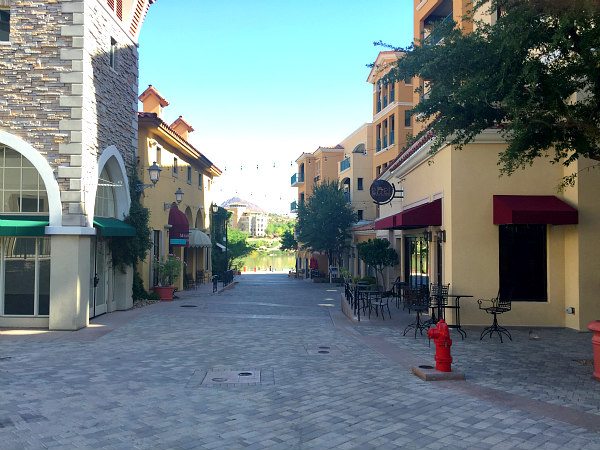 The next morning, we took a walk into the little "village" located next to the hotel.  There are literally just a couple of streets with a few businesses (restaurants, bars, ice cream shop) and residences scattered among the buildings.  It's a cute spot- I hope they develop it more and make it more of a draw for visitors.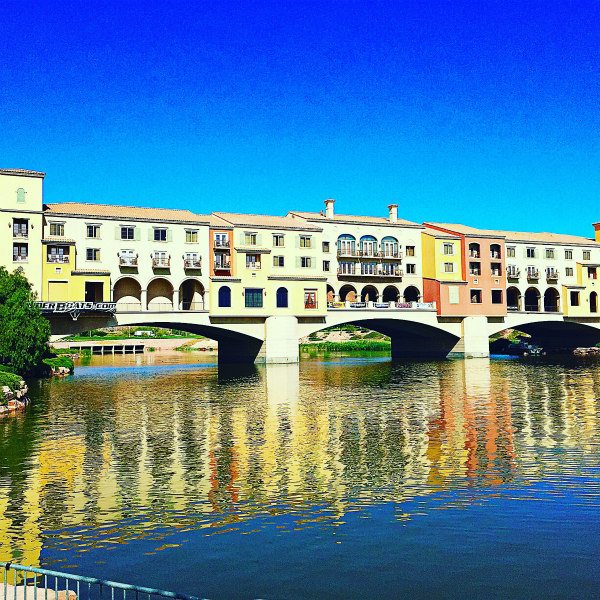 This is a view back toward the hotel from the little village. Part of the hotel bridges over the lake.  Isn't it pretty??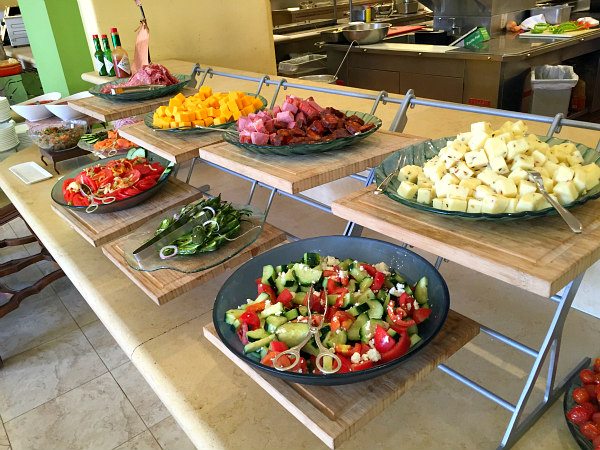 The hotel offers a fabulous buffet breakfast on the weekends- with a made-to-order omelette station and a bunch of other choices.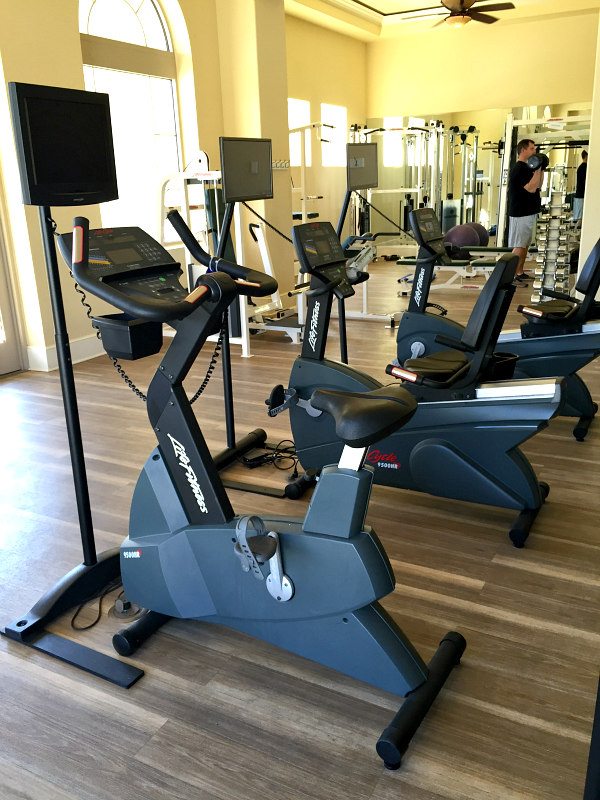 I used the gym during my stay- huge selection of machines and weights.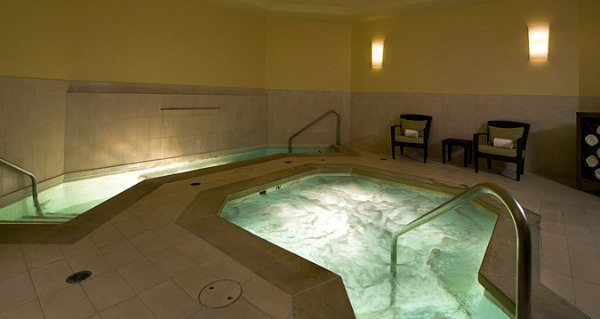 My husband utilized the spa with a massage… while I just hung out in the hot tub and then the "cooling pool" on the far side there.  So relaxing!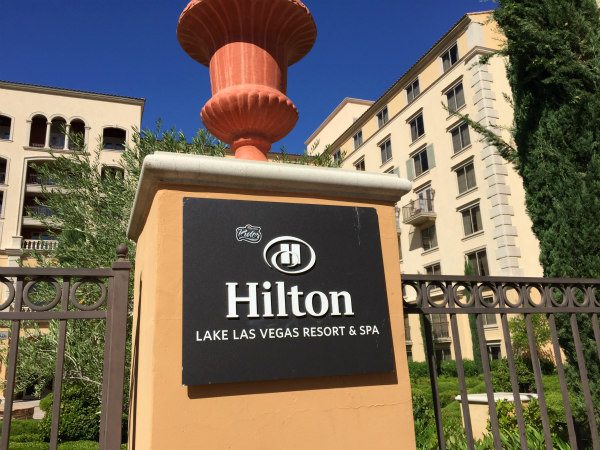 I definitely would recommend the hotel for a stay in Vegas that is outside of the hustle and bustle of the strip.  There are no gambling facilities at this resort- so it's a bit more family friendly than what you'll find on the strip.  And it's a quick ride into town if members of your party want to do all of that.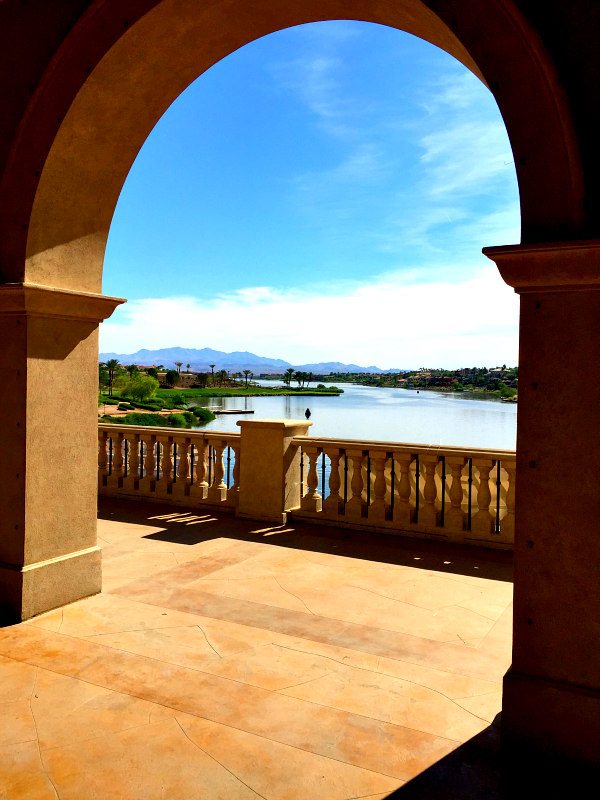 One last peek at the lake as viewed from the bridge on the hotel property.
Disclosure:  My husband and I stayed at this resort to attend an event put on by some friends of ours.  The hotel did not host our stay.  All opinions shared are my own (as always).