Yeah, it's yet another chocolate chip cookie recipe on the internet.  Like there aren't enough already, right?  But this one has peanut butter tucked in there and a couple of additional secret ingredients that make them worth trying:
Honey- Peanut Butter Chocolate Chunk Cookies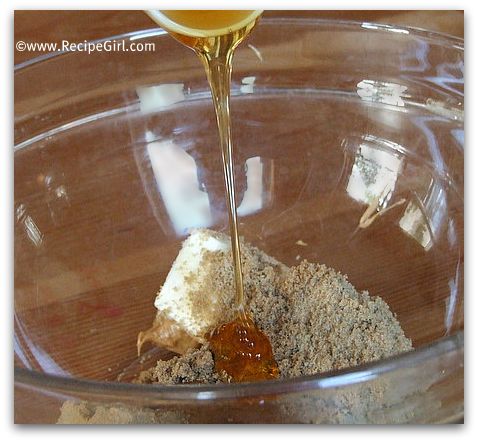 Ok, the secret is out- honey is one of those secret ingredients. Don't worry, there is plenty of brown sugar in there too. The honey takes the place of the white sugar and it almost certainly makes these far better than average.  I also incorporated half whole-wheat pastry flour and a wee bit of oats that get whirred to a powder in the blender.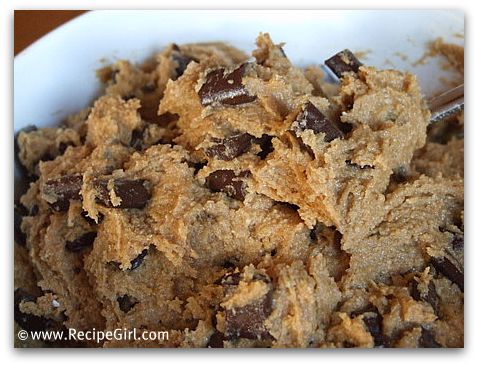 Now that's some good stuff right there! Put this big bowl o' cookie dough in front of me and I will happily kiss my diet goodbye!  Dangerous, evil stuff, that cookie dough. The dough is always much more of a diet-buster for me than the actual baked cookie.  I must stay far, far away from it or I'll be workin' it off at the gym for days after.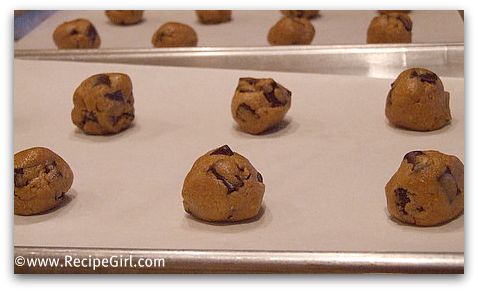 The dough is chilled so you can easily roll it into little balls. This will give you nice, round cookies.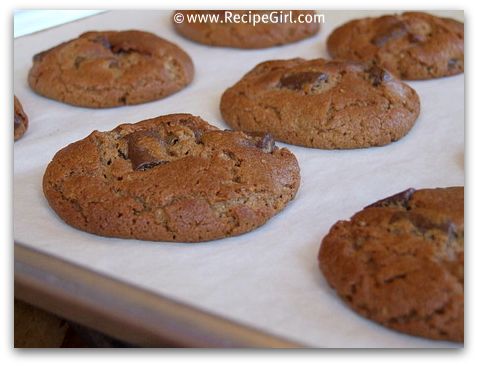 Fresh out of the oven and dipped in milk… almost as good as the cookie dough itself!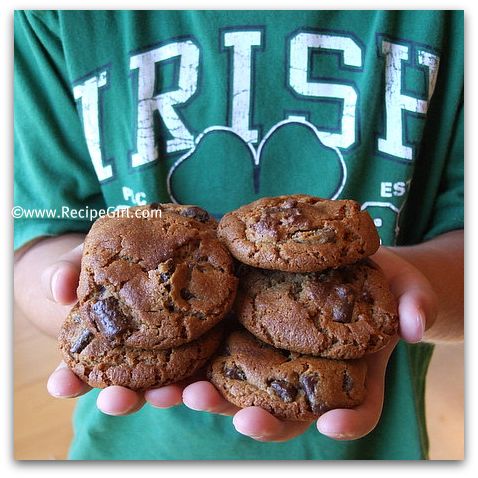 My little guy was very excited to dig into these!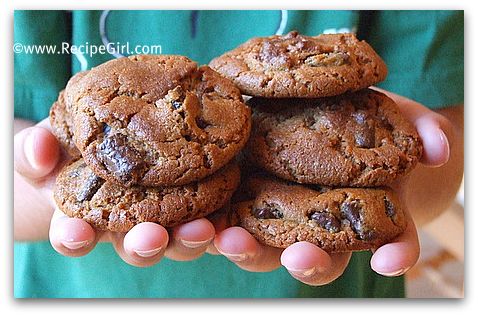 You can see how nicely they turn out. They're not flattened out cookies- they rise up nicely and keep their form. Mine leaned more toward being crispy than soft and chewy. Not super crispy or anything, just not super soft either.
These were a must-make-again cookie recipe. They really were excellent, worth sharing, and even though there are a zillion similar sorts of cookie recipes out there, I share with confidence that you'll enjoy these more than most.
This recipe can be found HERE.