A comforting treat for chilly weather:  Hot Spiced Cider for Two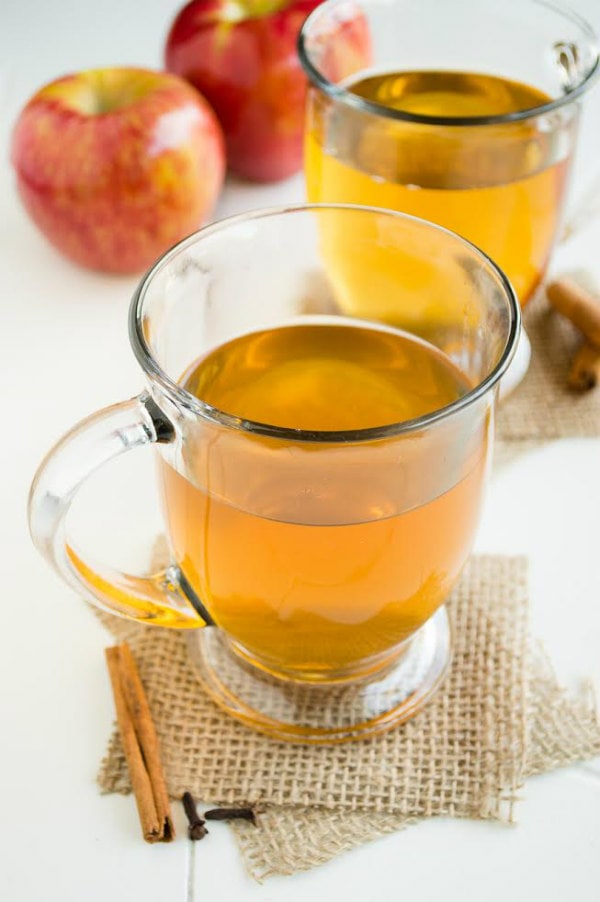 Hot Spiced Cider for Two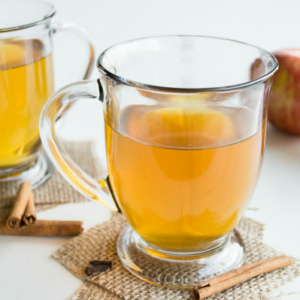 Yield:
2 servings
Prep Time: 5 minutes
Cook Time: 20 minutes
Ingredients:
2 cups unsweetened apple juice
1 stick cinnamon
2 whole cloves
2 slices lemon
Directions:
In small pot, combine apple juice, cinnamon and cloves. Bring to a boil and cover. Reduce heat and simmer for 15 minutes.
Strain cider, discarding spices. Serve hot or cold with a slice of lemon.
Tips:
*If you are preparing this recipe as gluten-free, just be sure to use a brand of apple cider that is known to be GF.
SOURCE: RecipeGirl.com
Here are a few more cider recipes you might enjoy: