Hot Mulled Ginger Spiced Cider
A delicious hot beverage to keep you toasty warm:  Hot Mulled Ginger Spiced Cider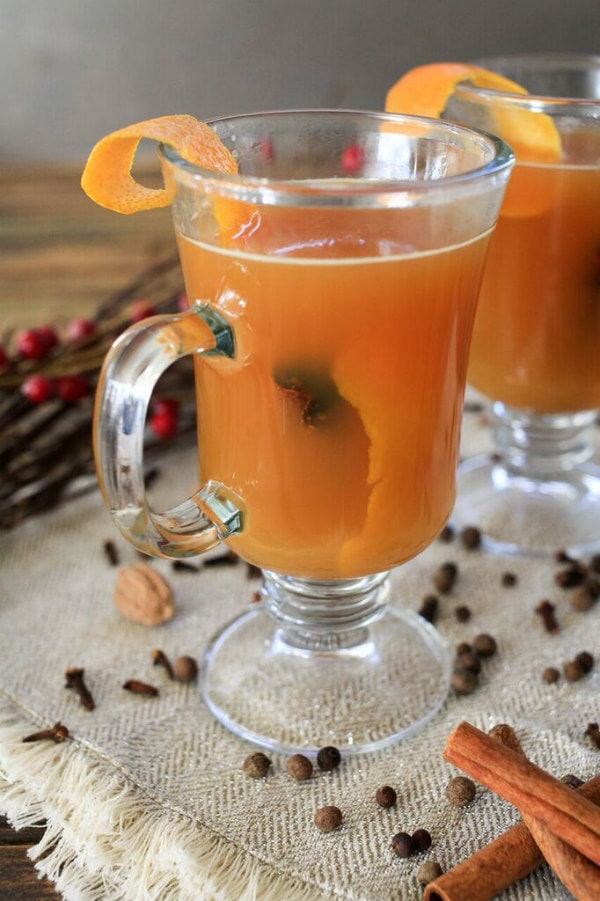 Yield: 12 servings (1 cup per serving)
Prep Time: 10 minutes
Cook Time: 4 hours
Hot Mulled Ginger Spiced Cider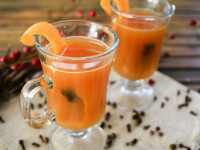 Ingredients:
3 whole cloves
Two 1x4-inch strips orange zest
2 whole allspice
One 3-inch cinnamon stick
One 1/2-inch piece peeled fresh ginger
12 cups apple cider
1/2 cup apple jelly
1/4 teaspoon ground nutmeg
Directions:
Place first 5 ingredients (through ginger) on a 5-inch-square double layer of cheesecloth. Gather edges of cheesecloth together; tie securely.
Place cheesecloth bag, cider, jelly, and nutmeg in an electric slow cooker (or a pot on the stove). Cover and cook on HIGH for 4 hours. Remove and discard cheesecloth bag.