Here's wishing you and those you love a very happy, safe, joyous and memorable year to come. May you find new recipes to enjoy and new friends to share them with. And whether you're lying around in pajamas tonight eating pizza and ice cream or heading out to a fancy shindig, be safe and have a happy 2013! My last recipe of the year: Spiked Cider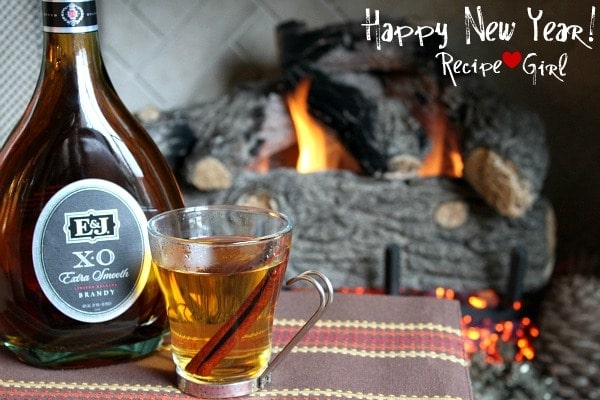 The best thing about this drink… it's just a nice, lightly spiked warm beverage to sip by a cozy fire on a chilly day.

Spices you'll need: whole allspice and cloves + cinnamon sticks. I stuck them in a tea strainer, but you can wrap the little ones in a piece of cheesecloth if you'd like. And they'd probably be just fine in the pan on their own if you have a fine sieve for straining.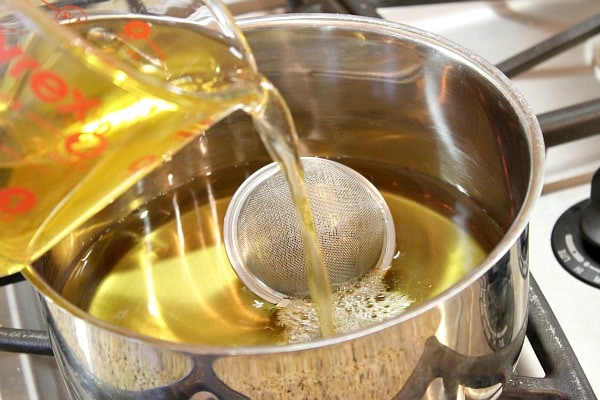 Combine apple cider (or apple juice) in a pan with the spices.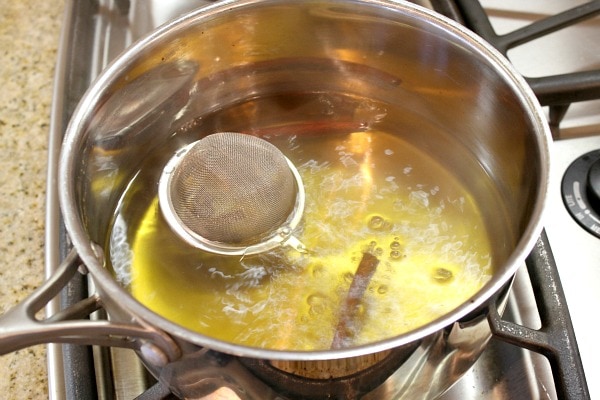 Bring it all to a boil and simmer for 30 minutes. Those spices get right on in there and flavor up that apple cider/juice just perfectly.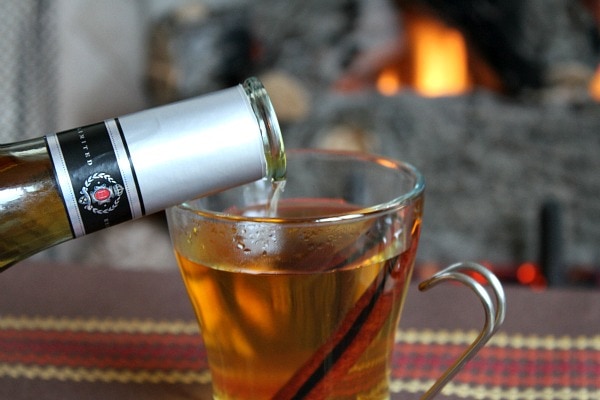 Pour that hot spiced apple cider into mugs. Hand them out to the kids first, then spike yours with a bit of brandy. The alcohol is not overwhelming, but just enough to give you a schnizzle of warmth in your belly. Purchase a sampler size of brandy at a liquor store if you don't want a big 'ol bottle lying around.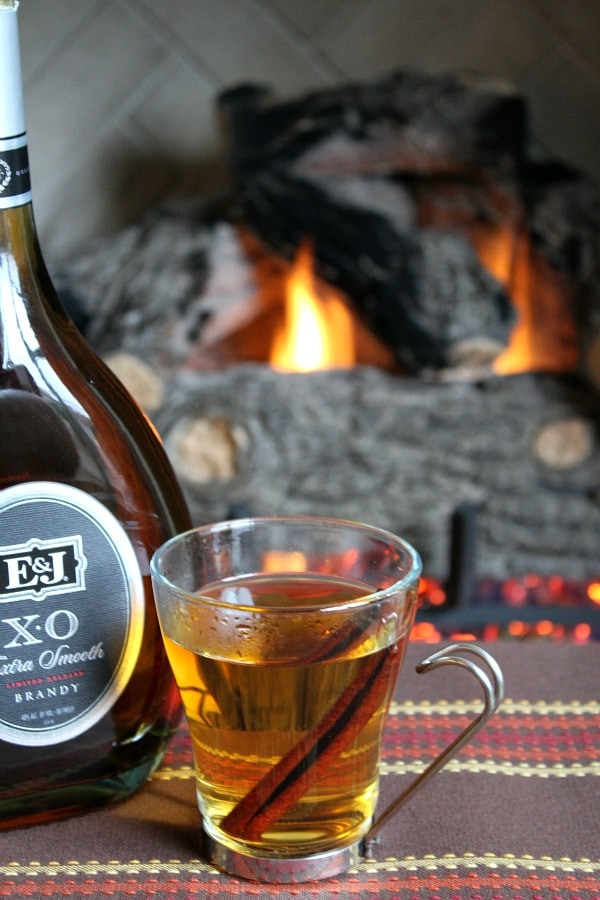 Enjoy by a roaring fire!
2012 has been a happy and memorable year for me (and I hope for you too!) Highlights include:
Trips to New Orleans, Oregon, Kansas City, New York City, Napa Valley, Massachusetts and Seattle.
Weddings… both my niece and my nephew (and a new baby too!)
Cross Country Road Trip 2012 with my family.
Celebrating my 17th wedding anniversary with the best husband ever.
A family reunion in Lake Tahoe.
Watching my 11 year old son play endless sports- tennis, basketball, baseball and flag football.
Finishing up my very first cookbook!
Thank you my sweet readers… for your visits to my blog… for your sweet comments and constructive criticism… for your emails and tweets… and for believing in me and my recipes. I'm living my dream because of > YOU. Happy New Year!
Spiked Cider
This is perfect for a cold winter night!
Recipe Details
Ingredients
4 to 5

cups

apple cider or apple juice

4

whole

cloves

4

whole

allspice berries

3

sticks

cinnamon

1

ounce

brandy,

or more as desired
Instructions
Bring cider almost to a boil in a saucepan.

Place spices on a square of cheesecloth and tie up with a string (or add to a tea strainer); add spice bag or strainer to cider and bring to a boil; reduce heat to low and simmer 30 minutes. Remove spice bag.

Serve cider in cups and float a small amount of brandy on top of each serving.
Nutrition
Serving:
1
serving
,
Calories:
137
kcal
,
Carbohydrates:
30
g
,
Protein:
0.5
g
,
Fat:
1
g
,
Saturated Fat:
0.1
g
,
Polyunsaturated Fat:
0.2
g
,
Monounsaturated Fat:
0.04
g
,
Trans Fat:
0.003
g
,
Sodium:
13
mg
,
Potassium:
270
mg
,
Fiber:
2
g
,
Sugar:
23
g
,
Vitamin A:
17
IU
,
Vitamin C:
3
mg
,
Calcium:
58
mg
,
Iron:
1
mg