If you travel to San Francisco, you may wish to consider staying at the Hotel Triton, which is in the heart of Union Square.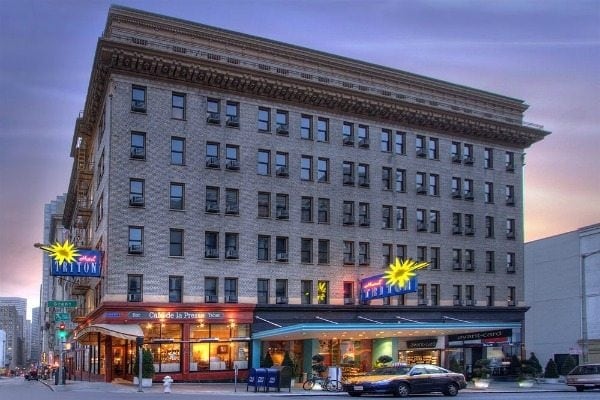 The hotel is nestled among buildings on a busy downtown San Francisco street (Grant Avenue).  There is shopping on most of the streets around the hotel, lots of restaurants nearby, and there's a Starbucks across the street.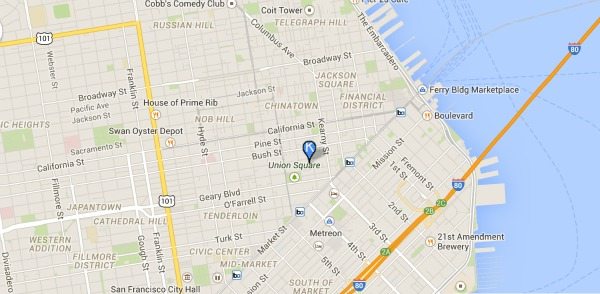 We were in town for a lacrosse tournament on Treasure Island, so we found the Hotel Triton to be in a good location- it was easy to get to the freeway from there.  And if you're in town for sightseeing, it's not too far from the Ferry Building and Pier 39.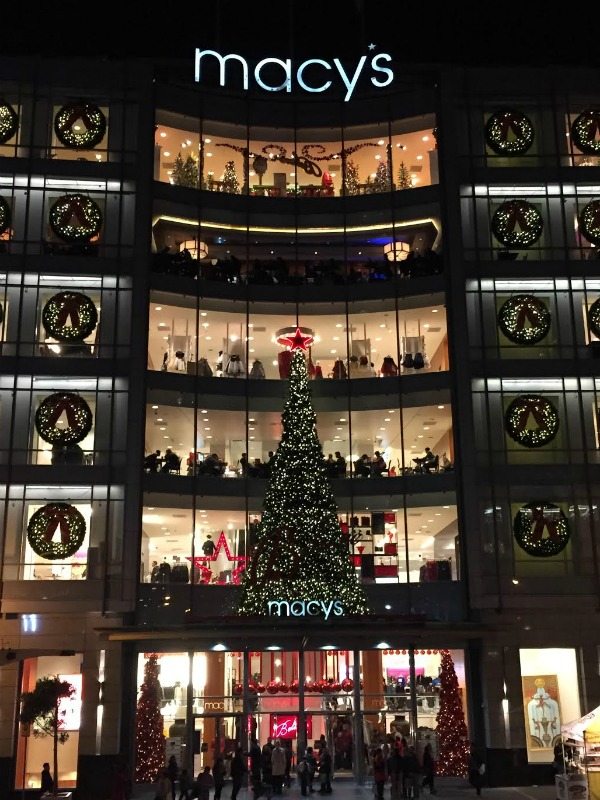 Union Square is wonderful for shopping.  This HUGE Macy's is just a couple of blocks away from the hotel.  During the holidays, they had an ice skating rink set up in the square.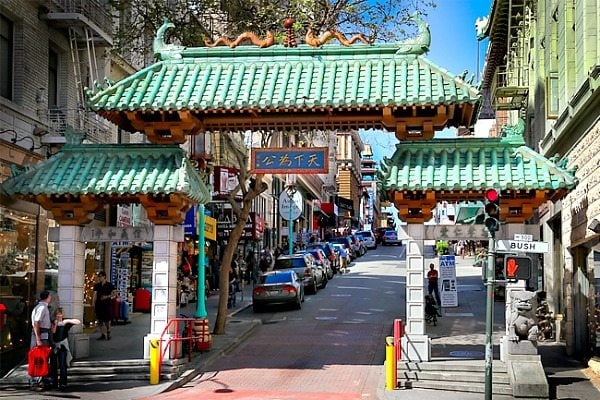 You can actually see the entrance to Chinatown from the front door of the hotel!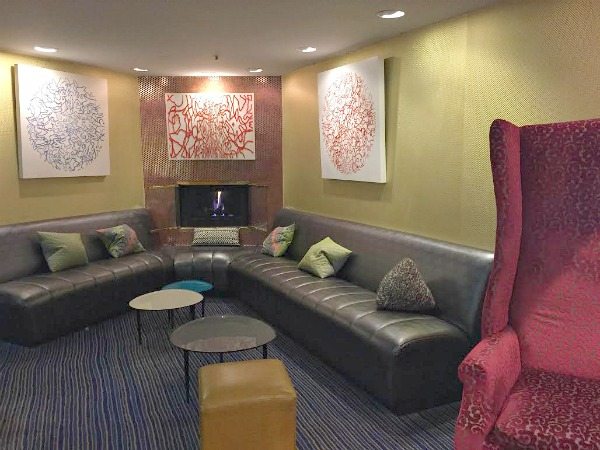 Here's part of the lobby area.  They host a complimentary wine hour every evening for hotel guests- and the wine we had was pretty decent too!  As an added bonus they had a tarot card reader in the lobby (sometimes they have live music or poetry readings).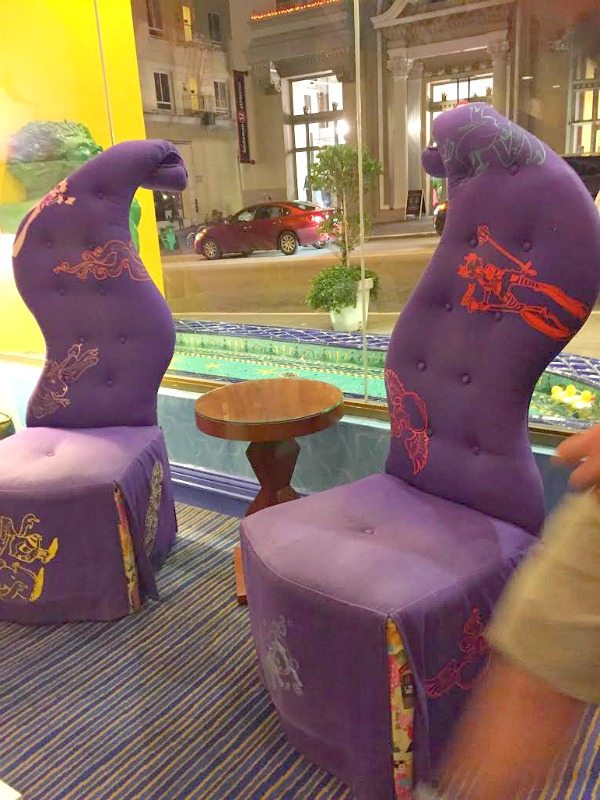 The Hotel Triton has a general funky vibe.  These quirky chairs sit in the front lobby.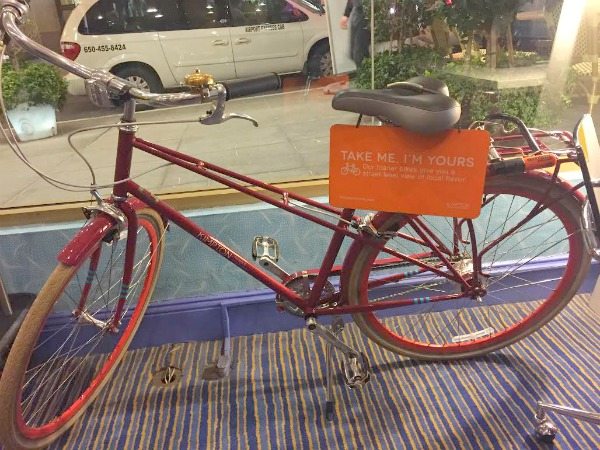 Cruising bikes are available for hotel guests.  It was raining most of the time during our stay, so we didn't get to utilize this cool offering!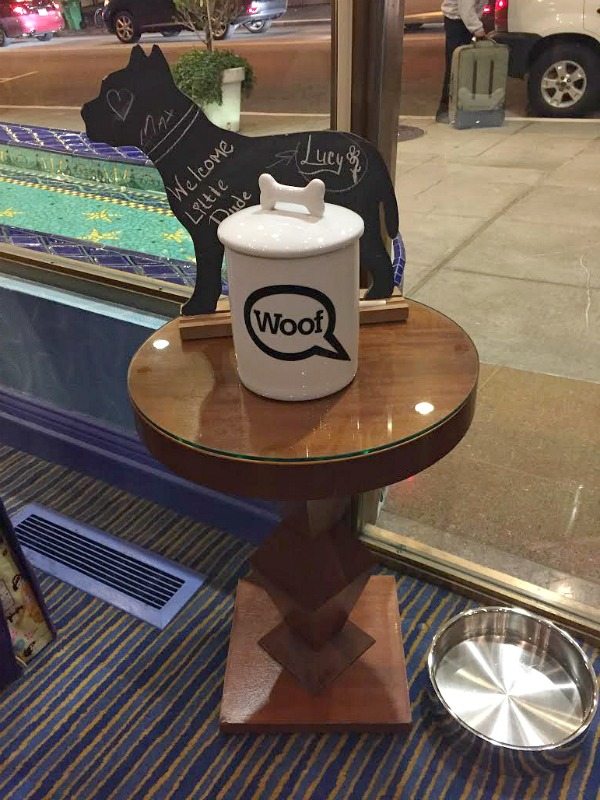 The Hotel Triton offers some pet-friendly rooms.  They will provide a dog bed and bowls for water and food.  Pet sitting and walking services are available too.  I'm totally bringing my pup next time we visit!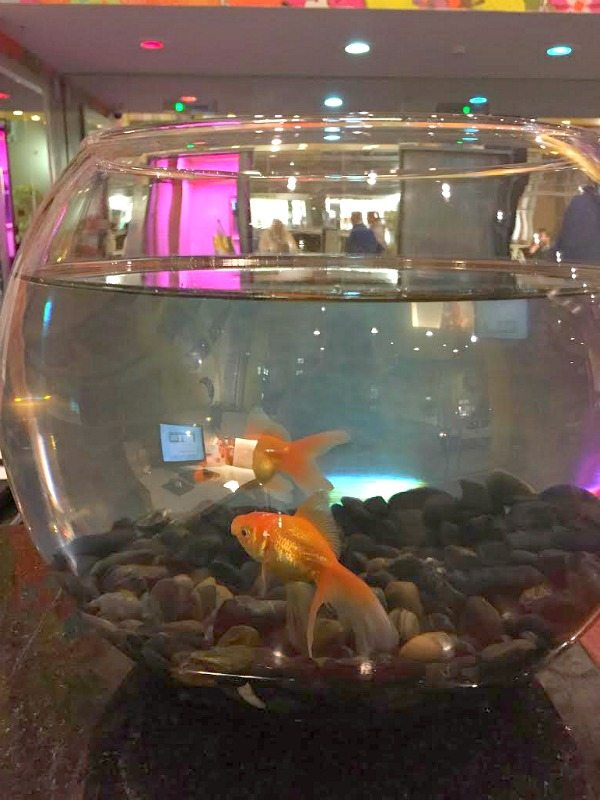 In true Kimpton fashion, you can take a goldfish to your room with you if you are feeling lonely.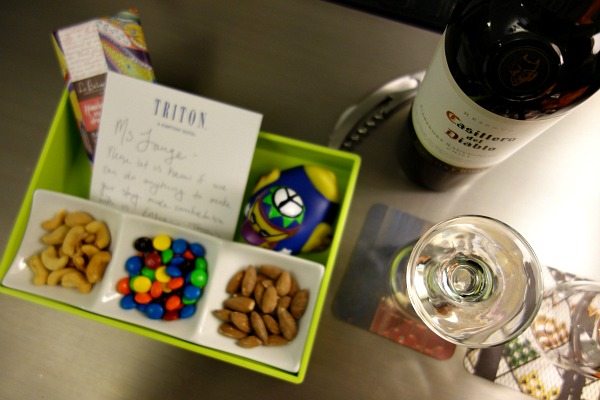 We were welcomed with all kinds of fun goodies.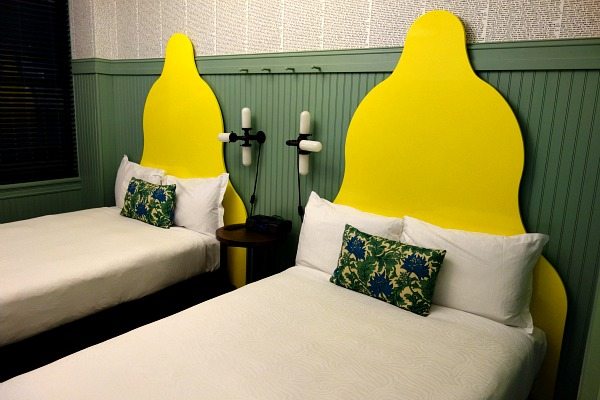 The hotel's quirky vibe is also evident in the room decor.  We had a deluxe room with two double beds- perfect for two people, but a little crowded for more.  If you're up for it, they have some celebrity suites designed by Jerry Garcia and Kathy Griffin.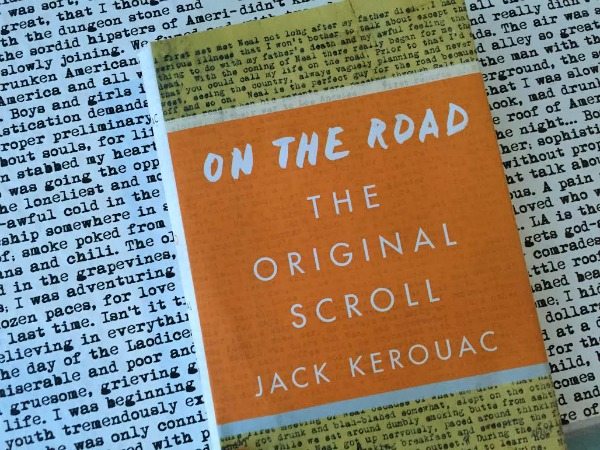 The wallpaper consists of a million typed words by author Jack Kerouac.  My son kept us entertained by reading the wall to us!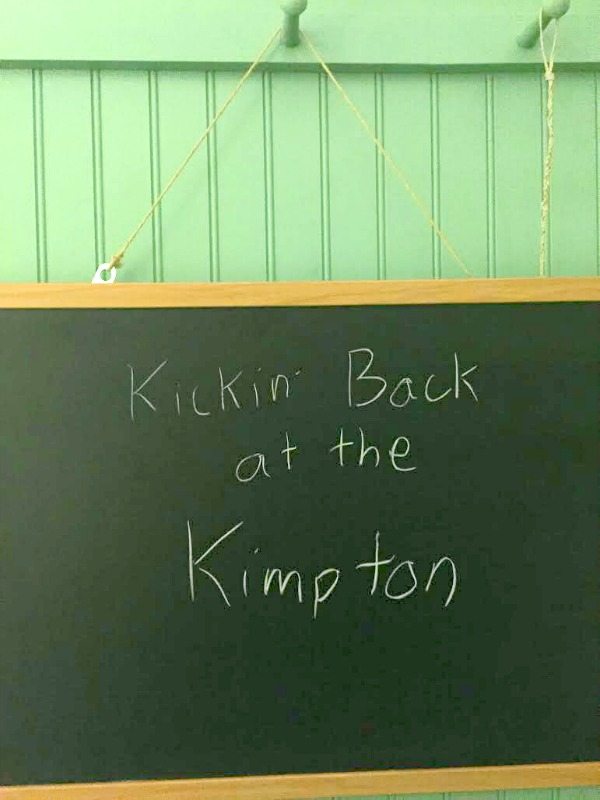 A chalkboard hanging on the wall is hard to resist writing on.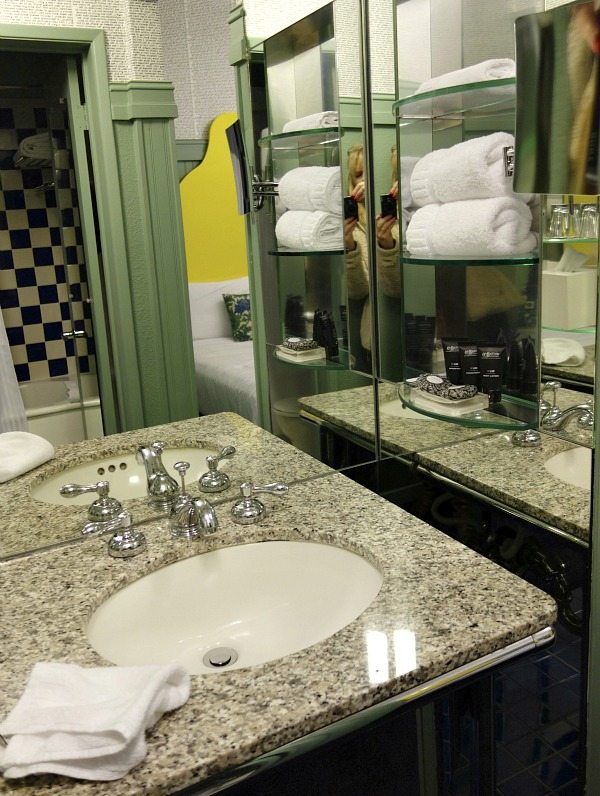 The vanity area is small, and it's located in the general area of room entrance.  The bathroom and shower are in a separate room.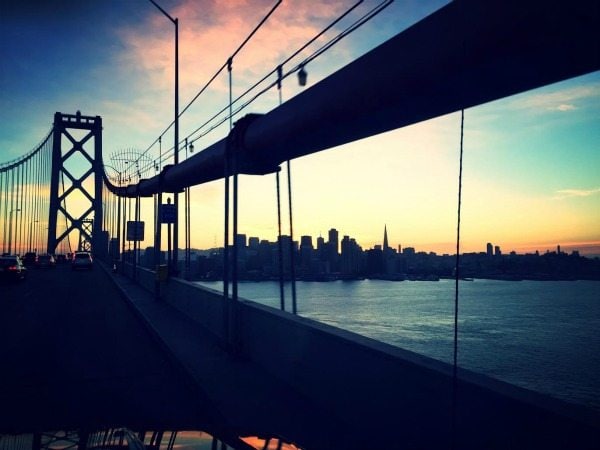 Our stay at the Hotel Triton was a good one- great location, fun shopping, fairly quiet, and an excellent hotel staff.  The rain left the city as we were leaving the city, and we had a beautiful sunset going over the Bay Bridge.
For more information about the Hotel Triton, visit their website:  http://www.hoteltriton.com/
Excellent restaurant recommendation (nearby): Kuletos (Italian) http://www.kuletos.com/
Also recommend: Godzila Sushi (we took Uber to the restaurant, but we decided to walk back to the hotel because it was a beautiful night.  It was a long walk, but we saw some neat neighborhoods and enjoyed the adventure).

Disclosure:  Thank you to the Hotel Triton for hosting me and my family.  I'm happy to share our experience with RecipeGirl readers.