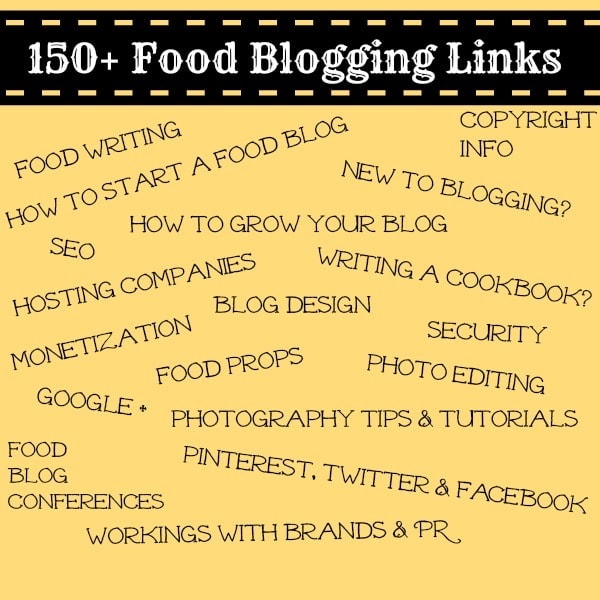 I'm always looking for good information in regards to tips and tricks on how to make my blog successful, and I get an awful lot of emails asking for advice on food blogging.  So here's a round-up of fabulous tips and tricks from fabulous food blogs and elsewhere that have been very helpful to me.  There's an enormous amount of talent in the food blogging world, and when everyone contributes their expertise, it's appreciated and helpful.  I'm happy to share with you… 150+ links for pretty much everything you want to know about food blogging.








After having MANY problems with some of the big name companies, I opted for using a smaller company called

YellowFiber Networks

(great, quick, responsive service, they know WordPress- and they keep my site up and running with few, if any, problems!)
Other recommended hosting companies from blog friends: Liquid Web  and BlueHost






Recommendations:
Links: 








This has not been updated.

Disclosure:  There are a few Amazon affiliate links included in this post (where recommended products are shared) and other affiliate links too.
Have I forgotten a fabulous resource that you're aware of?  Please share in the comments below…