Now that I'm addicted to roasting my own whole chickens, I'm also pretty attached to making Homemade Chicken Stock. I can't even imagine tossing a chicken carcass in the trash… what an incredible waste that would be. Making homemade stock is very simple. The carcass goes in a big pot with water, vegetables and a few herbs/seasonings. It simmers for quite some time, solids are strained out, and then you'll find yourself with stock. Why would you want stock? Well, consider it a really, really good chicken broth… much richer in flavor and perfect for making soups. Even if you don't plan to use the stock for anything in the near future, it freezes beautifully.
I pretty much throw everything under the sun into the pot with the chicken: onions, carrots, leeks, celery, parsnips, garlic, and fresh thyme, dill & parsley. A little salt and pepper added too and it's set to simmer for 4 hours.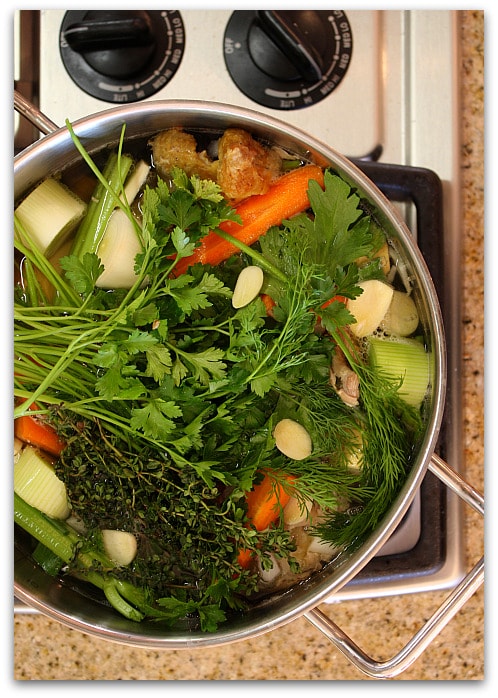 After 4 hours, the solids are strained out and the rich, golden stock can be poured into a bowl, covered and refrigerated overnight. Chilling the stock allows the fat to rise to the top so you can easily get rid of it. The stock becomes jelly-like when it's chilled. It'll return to its normal, liquid state once it warms up again.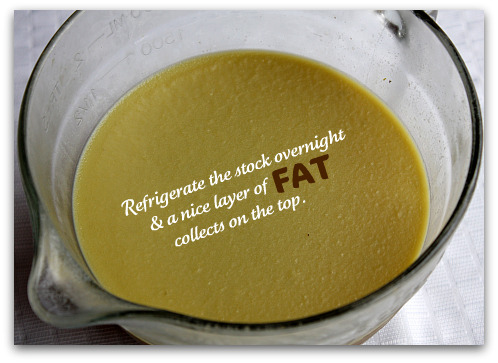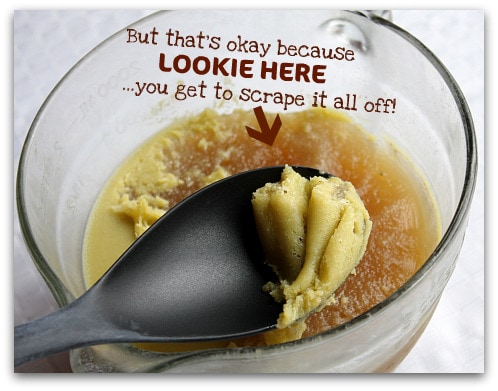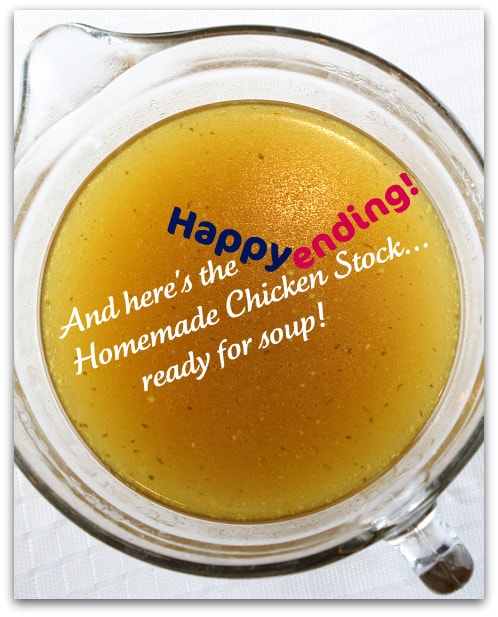 At this point you can decide what to do with it. Freeze it to use later, or use it up within a few days for soup or risotto… or something else.
My complete recipe with instructions can be printed out here: Homemade Chicken Stock.